C-3PO as Star Wars villain? Rise Of Skywalker director and cast respond to fan conspiracy theory
CNA Lifestyle was in Tokyo for the movie's Asian press junket – and JJ Abrams, writer Chris Terrio and Threepio legend Anthony Daniels himself weighed in on the legacy of the most famous protocol droid from a galaxy far, far away.
When beloved and bumbling droid C-3PO's eyes showed up Sith lightsaber red in the special trailer of The Rise Of Skywalker (TROS) at Disney's D23 Celebration back in August, many started speculating whether the loyal protocol droid had turned to the Dark Side.
Watch CNA Lifestyle's interviews with stars Daisy Ridley, Anthony Daniels, Oscar Isaac and John Boyega on what the finale of the Skywalker saga means to them.
After all, the iconic character has appeared in all nine of the Star Wars "Skywalker saga" films, only one of two who has done so (the other being R2-D2, of course).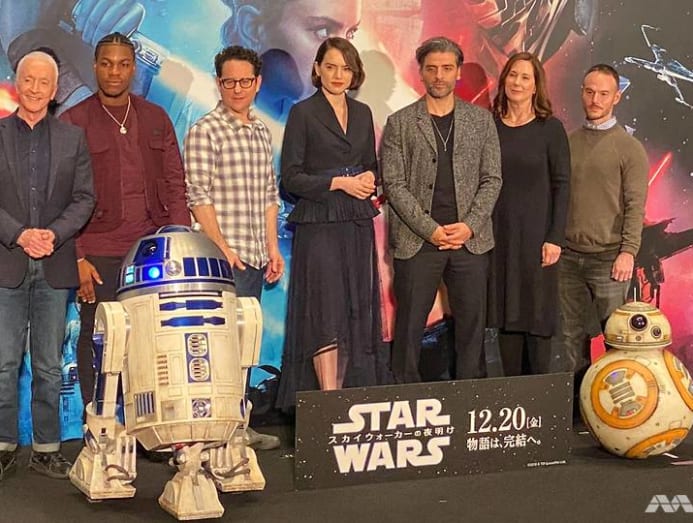 So we decided to ask Anthony Daniels himself – the franchise veteran who's played the iconic Threepio since 1977's A New Hope – what he thought about the crazy fan theories going around that dark C-3PO is the true villain of the entire saga.
"Well, he has been the thread all the way through and there's been darkness all the way through. And the fact that he's gold, bright and shining may be a disguise! " Daniels told CNA Lifestyle with a cheeky grin.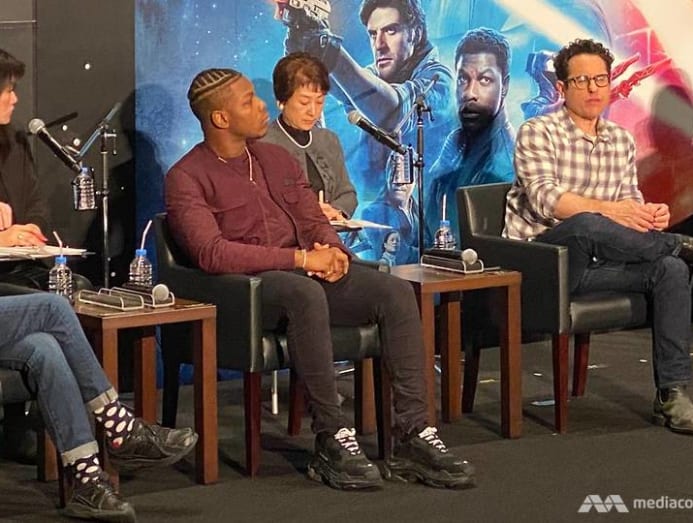 He added: "I love the inventiveness of the fans. Star Wars is all about inspiration. And the fans come up with ideas, and I see them on the internet, that even Chris (Terrio, TROS writer) and JJ (Abrams, TROS director and co-writer) couldn't even think about. Some of them are quite interesting."
"But you'll just have to wait and see, won't you?" the 73-year-old actor teased.
So with a Star Wars fanbase as dedicated, passionate and involved as they are, what do Abrams and Terrio make of all the conspiracy fan theories out there? And were there any extraordinary ones that they might have considered putting in the final film?
The writer-director of Star Wars: The Rise Of Skywalker JJ Abrams tells CNA Lifestyle in Tokyo what it's like writing the ending of an era and who he set out to please with the finale.
"All the time, we talked about and discussed different fan theories that we heard out there," said Terrio. "And we were always sort of interested. Some of them were really crazy and good.  We didn't use any of them though…"
CNA Lifestyle challenged stars Oscar Isaac, John Boyega and Daisy Ridley to figure out if they're looking at an image from the Star Wars universe – or something from Singapore. May the Force be with them.
He continued: "JJ and I are, first and foremost, Star Wars fans (ourselves). We're in dialogue with each other as writers, yes. But also as fans, we are in dialogue with each other."
And as a card-carrying Star Wars fan, Terrio wanted to make his feelings about Daniels' C-3PO clear.
"What I would like to say, but haven't been able to say before is this: It's all been about our friend Anthony Daniels," he said. "You said he's been a character in the saga all the way through. And that has truly been an inspiration for me and JJ to write for this man."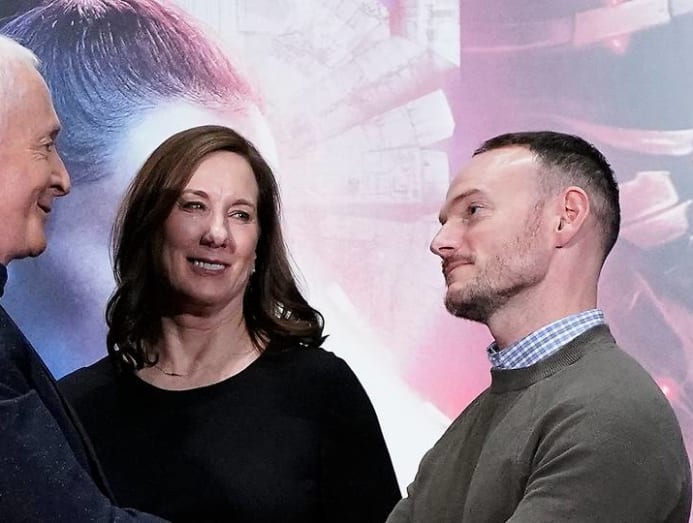 "The first film I ever saw was Return Of The Jedi. And his voice has been in my head ever since I could talk," said Terrio. "And one of the saddest things about ending this process is that I don't get to write the word "Threepio" and write some lines under that again. And I know JJ shares in that sentiment because (Daniels) is the heart and soul of Star Wars here and we're so lucky to have worked with him."
For Abrams, there is no question about how much a "legend" Anthony Daniels is, and he spared no expense in paying tribute to the man inside the droid costume.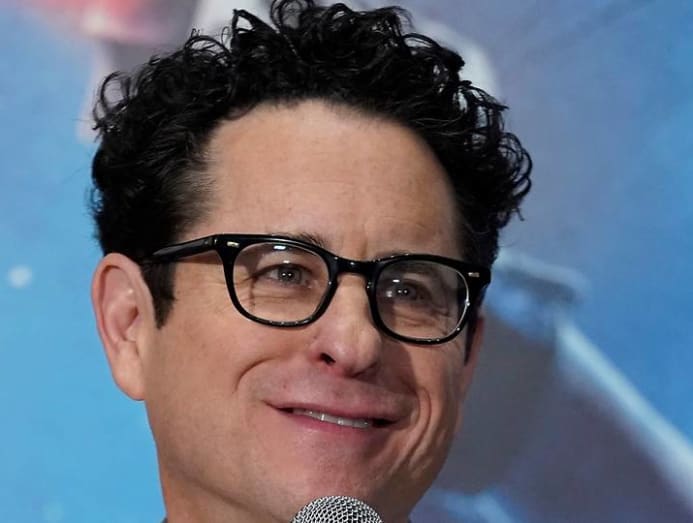 "The truth is, because he's hidden and because he's in costume, (it's all in) his physical performance," said Abrams. "It's Anthony's voice.  (He is) the first character that we ever met in Star Wars and the way into the story. He is the character that allowed us to laugh and made us realise the tone instantly.
He continued: "And he did so with his face hidden, which is incredibly hard to do. So I don't think enough can be said about what it is that (Anthony Daniels) has brought. And how much we probably, have just taken for granted, because (he's) so good."
Star Wars: The Rise Of Skywalker opens in cinemas on Dec 19.