Rise Of Skywalker review: A satisfying, emotional end
It's not the perfect Star Wars film, but we can't imagine the saga ending any other way – director JJ Abrams surprisingly managed to nail it.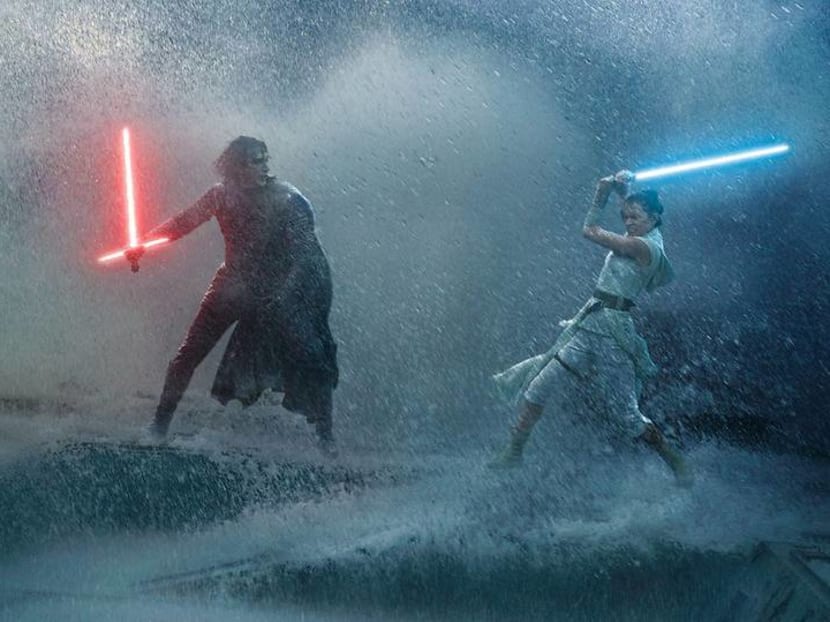 This is a spoiler-free review
In a galaxy far, far away, there was a director tasked with the seemingly impossible job of wrapping up 42 years and a nine-movie saga with The Rise Of Skywalker (TROS).
And by George (Lucas!), JJ Abrams somehow – despite controversy, the vestiges of The Last Jedi and die-hard fan backlash – managed to pull off an ending that was satisfying, emotional and, dare we say it, worthy of the Force.
Let's be honest. It's easy to hate on anything Star Wars that is post original trilogy. We are painfully protective of the three iconic films that shaped our childhoods, triggered our imaginations, and gave us Jedis, Princesses, rogues, Wookies, droids and lightsabers that, to this day, we all still hold so sacred and dear.
It's the saga that belongs to so many people, across so many generations – all of which have been incredibly invested in this whole franchise. But we need to give Abrams – himself a dyed-in-the-wool fanboy – a fighting chance and put our trust in him to steer the Millennium Falcon home.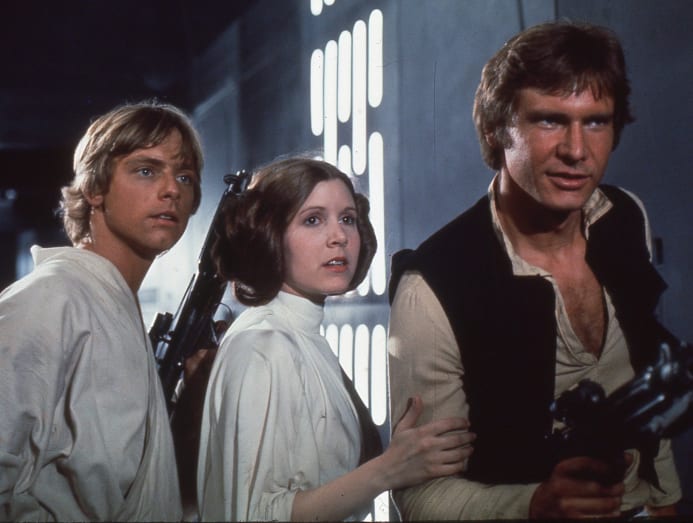 And stick the landing Abrams did, as he managed to balance scale and scope, heart and spirit, and force and fortitude in a film that undoubtedly carries much expectation and legacy.
It's undoubtedly and unabashedly a fan service film, but did you expect it any other way? We all know it was always going to be a "damned-if- you-do, damned-if-you-don't" journey to the end. 
With the prequels (executed by Lucas himself) not going down as well as one would have liked, Abrams' The Force Awakens (TFA) back in 2015 was the, erm, new hope in getting a good Star Wars trilogy again. So Abrams, picking up the pieces from fired Colin Trevorrow, after the much-derided The Last Jedi by Rian Johnson, in itself, already feels like a course correction.

TROS is not quite the "apology for The Last Jedi" like some critics are saying. But it's painfully obvious Abrams really had the unenviable task of tying up a multitude of storylines and making the exposition work. Which might explain the convoluted first half of the film, where it felt like all he did was front-load just so he could hurtle his way – at lightspeed – to the end everyone was waiting for.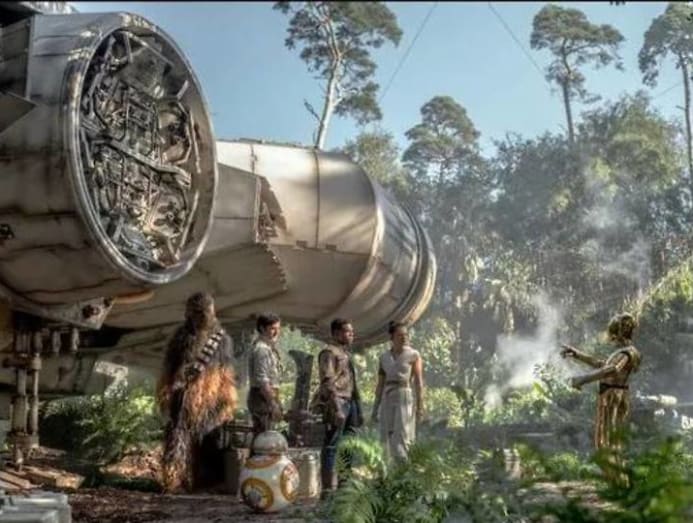 Given that there's absolutely no conceivable way of pleasing every single person all of the time when it comes to Star Wars, it's remarkable that TROS manages to be the best possible send-off the Skywalker Saga deserves. Sure, it might be, by and large, the send-off most of us expected or guessed, but that is still heaps better than one that divides and disappoints.
Questions like: Who is Rey (Daisy Ridley) really? Will her parents/lineage be revealed? Is Kylo Ren (Adam Driver) even redeemable? Will I drown in a puddle of my own tears upon seeing Carrie Fisher (courtesy of unused TFA footage) up on the big screen?
TROS answers all these burning questions. And more.
The action set-pieces – from the requisite desert chase to the obligatory rescue mission and X-Wing fracas – are executed with typically glossy Abrams-style, and will satiate some fans and infuriate others.  But there are also enough surprises to savour and all-important cameos to pull every nostalgic heartstring that keep the momentum going.

Sure, one might argue that it's an overstuffed finale with very little time to get into any new character depth or new location familiarity. But I'll take non-stop action, adventure and answers delivered with humour and heart over none at all.
Indeed, TROS is not without some gaping flaws. It's nowhere near being the best movie in the saga, but it has everything a fan needs to take to the finish line.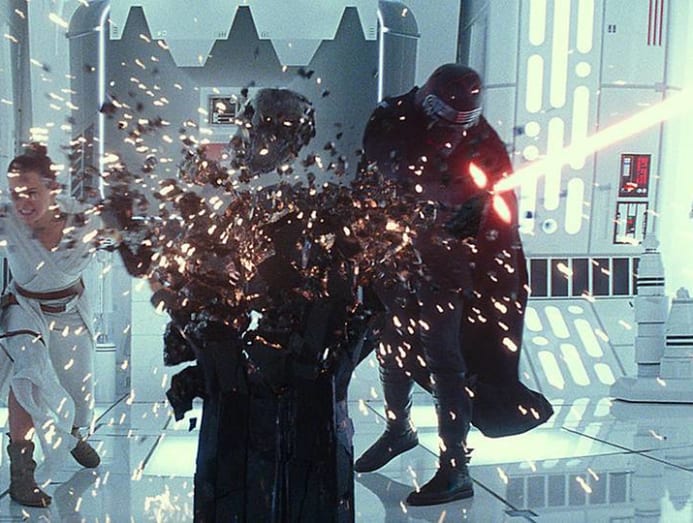 It has great acting performances by Ridley, Driver and Oscar Isaac (as Poe Dameron) and super cute new additions in the shape of Babu Frik. It also has, the all-important perfectly placed cameos (some heartwrenchingly good, others hammy but worthwhile), that fans, whether they would readily admit it or not, will appreciate and savour as one last hurrah. 
Yes, TROS is missing the treasured scrappiness of Episode 4 to 6, but, hey, we're all living in different, slicker times. This is JJ Abrams, which means you're getting a mass appeal, action-packed, lens flare-filled popcorn ride, with all the necessary nostalgic nods for those who worship at the altar of George.
This fan spent most of the second half of TROS in tears, thanks to seeing our beloved Princess Leia seamlessly iconised on screen for the last time, watching Billy Dee Williams nailing his return as Lando or hearing John Williams' iconic score enhance a scene. And you will, too.
As everyone's favourite human relations droid C-3PO so aptly put it in the trailers, watching TROS was truly "taking one last look, sir, at my friends."
Star Wars: The Rise Of Skywalker opens in cinemas on Dec 19.