Your favourite Star Wars characters are now sand sculptures at Sentosa
The annual Sentosa Sandsation sand sculpting festival will feature 21 iconic characters and scenes from the movie franchise, and will run from Aug 31 to Sep 15. Check out the video to find out more.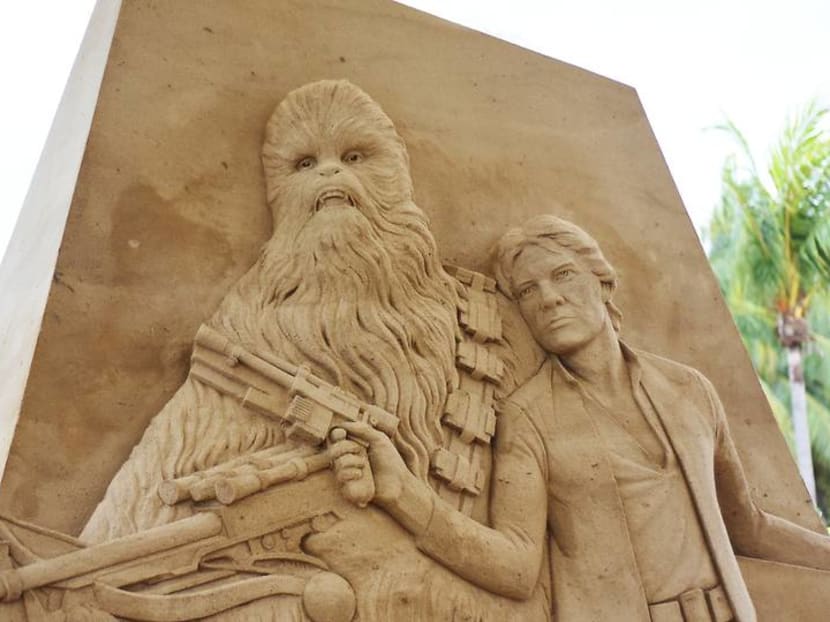 Unless it's Luke Skywalker's old desert hometown of Tatooine, you'll probably never get to see so much sand in a Star Wars event as this one.
After last year's Marvel-themed edition, the Sentosa Sandsation goes to a galaxy far far away with sand sculptures of 21 iconic characters and scenes from the beloved film franchise.
The region's largest sand sculpting festival is back in Singapore with a Star Wars-themed edition featuring 21 iconic characters and scenes. Check out Sentosa Sandstation from Aug 31 to Sep 15 at Siloso Beach.
The Star Wars edition of the region's largest sand sculpting festival kicks off on Saturday (Aug 31) and will run until Sep 15 at Siloso Beach.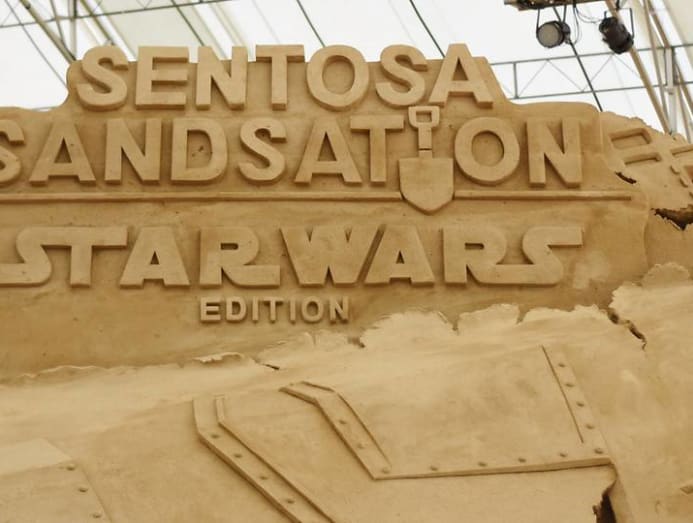 The sculptures were created by some of the world's most renowned sand artists, who were handpicked by the Singaporean creative director of the event, JOOheng Tan, who admits that he's a big fan of the movies.
"I know it well," he said, adding that the entire series, from the originals to the sequels, are "a great combination for all generations." Tan, who is Singapore's only professional sand sculptor, will also be working on the Jabba the Hutt sculpture progressively throughout the festival.
Both sides of the Force are well represented with Yoda, Luke Skywalker, Han Solo, Chewbacca and Rey on one side and Darth Vader, Jabba the Hutt, Boba Fett and Kylo Ren for the Dark Side.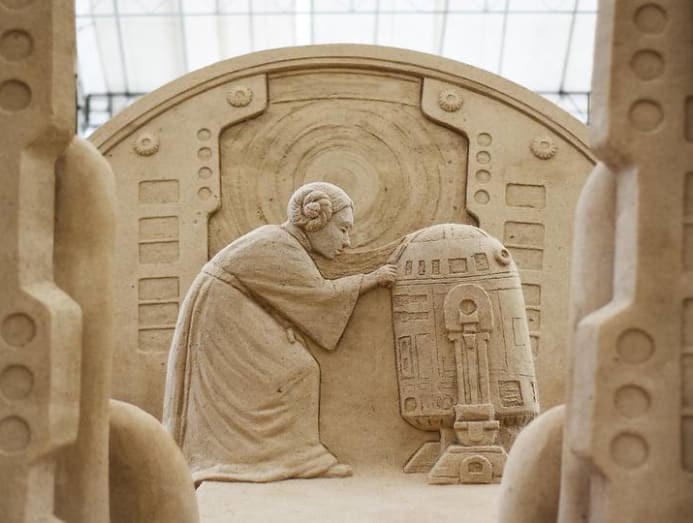 Apart from just admiring the skills involved in creating these works of art, attendees can also learn sand sculpting from the masters through free workshops available daily at the Sapphire Pavilion Beach Front. There are three time slots to choose from: 11am, 2pm and 5pm, and availability is on a first-come, first-served basis.
American sculptor Meredith Corson, who's one of the 14 sculptors from 11 countries involved, admitted to "getting a rush" from being able to push sand to its limits, and also to see the public in awe of the work. "The reason I love sand sculpting is because of the intrigue," she explained. "People just can't believe what they're seeing. When I saw sand sculpting for the first time, I couldn't believe what I was seeing."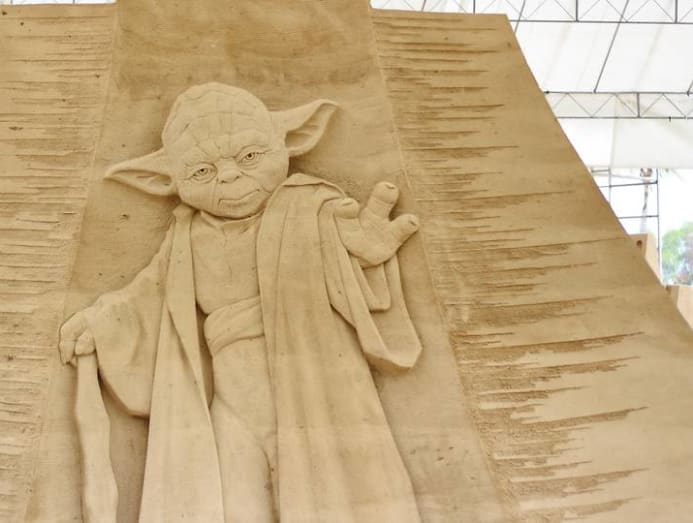 Dimitry Klimenko from Russia, who created the Yoda sculpture, said: "I get to work in open air, meet people, travel and work with huge pieces… Once you understand how to play with sand, there's a whole universe and you go deeper and discover more, and grow as a sculptor."
Visitors can also watch the master sculptors at work during the third edition of the Sentosa International Sand Sculpting Competition where they'll be battling it out by crafting sand art from Aug 31 to Sep 2.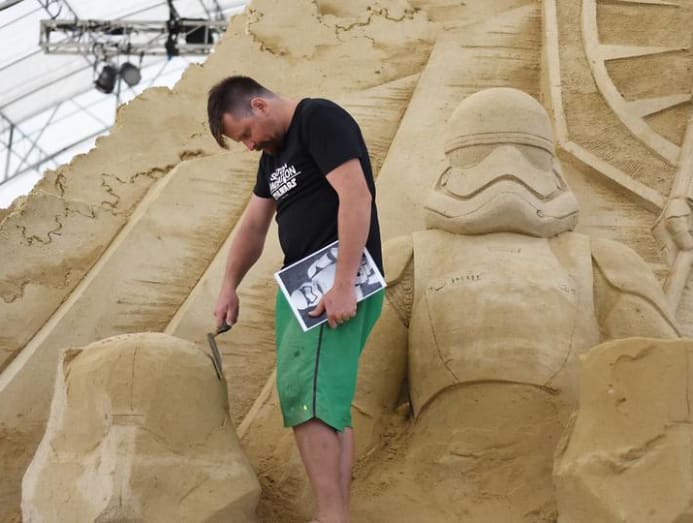 The festival will also include free movie screenings at Palawan Green at 7.45pm on Aug 31, and on Sep 1, 14 and 15. To commemorate the special event, visitors can also pick up exclusive Star Wars merchandise, including glow-in-the-dark T-shirts and customisable tote bags at the retail area.
The event is the first under a three-year collaboration between Sentosa Development Corporation (SDC) and the Walt Disney Company Southeast Asia, where guests can look forward to experiences at Sentosa that will be inspired by Disney's characters and stories.
Sentosa Sandsation: Star Wars Edition is on at Sentosa's Siloso Beach from Aug 31 to Sep 15, 10am to 8.30pm. Entry is free and admission into Sentosa is also free for Singapore residents during this period.