Gen X icons: Stars of Reality Bites reunite for the film's 25th anniversary
Ethan Hawke, Winona Ryder, Janeane Garofalo and Ben Stiller answered questions from passionate fans at Tribeca Film Festival, while musician Lisa Loeb performed Stay (I Missed You).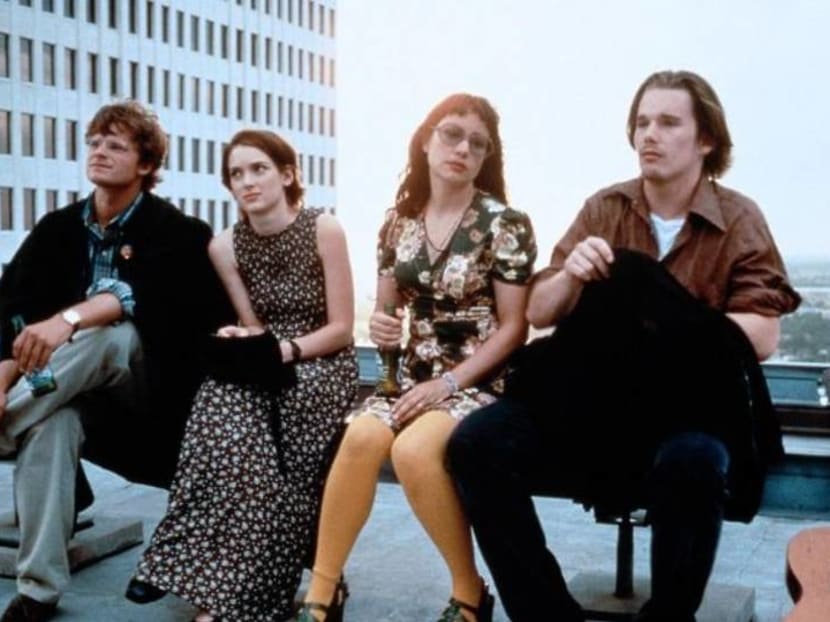 Reality Bites stars Ethan Hawke, Winona Ryder, Janeane Garofalo and Ben Stiller (who also directed the film) reunited on May 4 at the Tribeca Film Festival in New York City.
The group joined screenwriter Helen Childress and producers Michael Shamberg and Stacey Sher for a screening of the film and a panel discussion to celebrate its 25th anniversary.
The film, which centred on four friends in Houston trying to navigate adulthood post-college, was Stiller's directorial debut.
As the movie credits rolled, and before the stars and producers took to the stage for the discussion, audience members were treated to a performance of the hit song, Stay (I Missed You), by Lisa Loeb. She was a member of Hawke's theatre company at the time and the song became a No 1 hit.
Ryder, who played Lelaina, said that she agreed to star in the movie because of the "comfortable clothes". She had been working on three period dramas at the time: Dracula, The House Of The Spirits and The Age Of Innocence. 
She said: "I just connected with it, and I really, really wanted to work with Ben and Janeane and Ethan. I was very intimidated because these were cool people."
Hawke, who became a huge star after the movie, also thanked Ryder for convincing him to join the project. "I'm indebted. Winona believed in me. Winona got me this job. This job changed the trajectory of my career entirely," he said.