Want to know what your neighbour's been doing during the circuit breaker?
Mediacorp's #stayhomeforSG initiative asked Singaporeans to submit Instagram posts of what they get up to at home during this time – and here are our picks of the entries.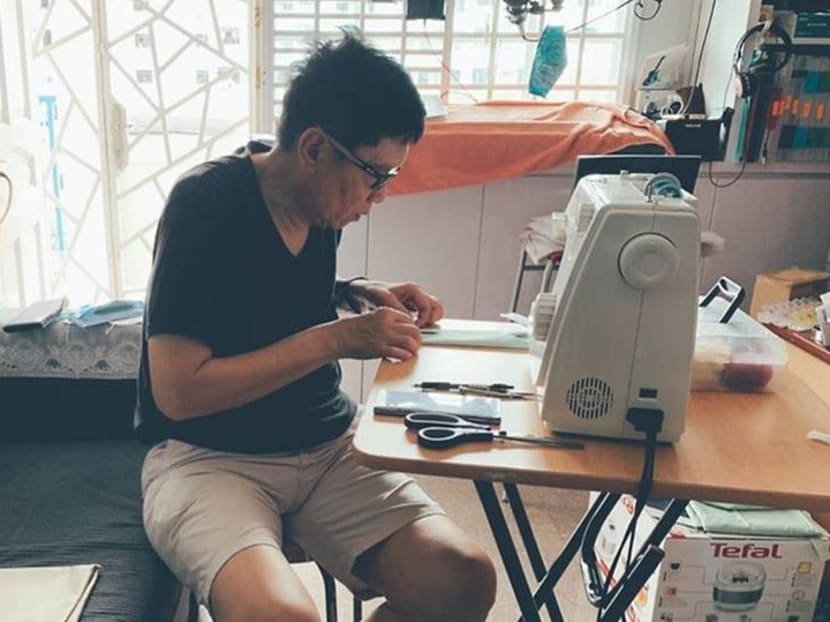 It seems there's no shortage of creativity among Singaporeans who are trying to find ways to entertain themselves at home during this "circuit breaker" period.
Mediacorp launched the #stayhomeforSG initiative on Apr 15, asking Singaporeans to submit Instagram posts showing off all the ways in which they're filling their time at home. 
They then had to include the hashtags #stayhomeforSG, #SGUnited #ImStayingHome and tag two of their friends to pass on the challenge. 
The initiative ended on Monday (May 4) with more than 1000 entries.
Here's our pick of some heart-warming, funny, smart and quirky ideas.
A BIRTHDAY CELEBRATION 10,000KM AWAY 
@chameleonsusie and her husband showed off their dance moves not in the club, but in their own living room as they recorded a choreographed dance for their daughter, who was caught by the flight restrictions imposed on many parts in the world and is stuck in the UK.
Having to celebrate her birthday alone in the UK was surely a downer, but watching her light up as she watches the dance video is sure to make you go "awwww".
TOUR DE HOME
Taking home workouts to a new level, @lut.the.dude showed off some slick manoeuvres on his bicycle. While exercising outside by yourself is fine, he decided to do so at home instead, navigating the twists and turns with expert precision. 
FASHIONABLE FACE MASKS
With face masks in high demand, one user's father decided to flex his sewing skills and make some for his family.
@biansquare captured the heart-warming process of her dad hard at work at the sewing machine, and then showing off the finished product. Looks good!
THE REVERSE DELIVERY
Throughout this period, deliverymen have had it tough. From long wait times to frantic meal rushes, it's been a trying time. @ebonghor decided to use this circuit breaker period to teach her kids the value of kindness, making some care packages for their delivery man. He thought he was the one doing the delivering and was pleasantly surprised by the thoughtful gesture.
SLIP AND SLIDE
It might seem like a bit of a mess, but @nurfiadi decided that if her kids couldn't go to the pool, she would bring the pool to them. Spraying the floor of their kitchen with water, the little ones looked like they were having a blast sliding along and racing each other in what she deemed an "aqua telematch".
RECYCLED BEAUTY
@liquin gave re-purposing another meaning by melting down old plastic to make his own works of art to give to his family. Some of his creations include flowers and a unicorn for his mum, a stick boy for his brother and a diorama of his room.
The bright and cheerful creations are sure to alleviate some of the gloom that comes with being stuck at home.