Steven Yeun reuniting with Bong Joon-ho for upcoming sci-fi film
The Minari actor and Parasite director are working together again after five years. Robert Pattinson and Toni Collette are also in the cast for the adaptation of a 2022 novel.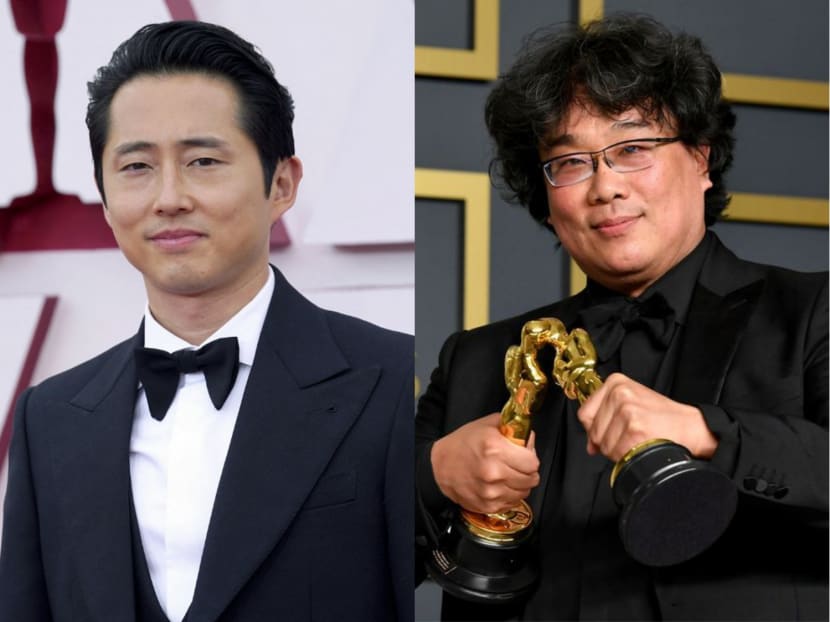 Steven Yeun's having a pretty big year with major projects, and we're more than excited to see movie magic happen once again. 
He'll be reuniting with Parasite director Bong Joon-ho, five years after they worked together in 2017's Okja. 
Yeun's the latest actor to join the untitled film, which will be based on Edward Ashton's science fiction novel Mickey7, which was published earlier this year.  
The film marks Bong's return as a director after 2019's Parasite, which earned him several best director awards, including one at the 2020 Oscars. 
In addition to directing the film, Bong's set to write the screenplay and produce it. However, knowing his work with bringing books to the screen – his 2013 film Snowpiercer starring Chris Evans and Octavia Spencer was based on the French graphic novel Le Transperceneige – it's unclear how closely he'll stick to the source material. 
The novel, described as "The Martian meets Dark Matter" follows Mickey7, an "Expendable", or a disposable human employee, on an expedition to the ice planet Niflheim. Returning to his colony after he's presumed dead, he finds himself replaced with – no shocker in the name here – Mickey8, which puts both of their lives in danger. 
The film already boasts a star-studded cast, including Robert Pattinson, Mark Ruffalo, Toni Collette and Naomi Ackie. Variety reported that Pattinson might play Mickey7 (and by extension, his replacement), but there has been no further details to confirm the casting. 
Meanwhile, Yeun has kept himself busy, with a lead role in Jordan Peele's sci-fi horror flick Nope alongside Daniel Kaluuya and Keke Palmer; he'll also reprise his role in the superhero animated series Invincible for its second and third seasons. 
Outside the sci-fi genre, Yeun will join Ali Wong in Netflix and A24's series Beef, which follows two people whose lives are "slowly consumed" by an incident of road rage.