Stranger Things Season 4: What's happening to Eleven in the new trailer?
The new teaser clip shows the happenings at the lab where Dr Martin Brenner had been experimenting on children.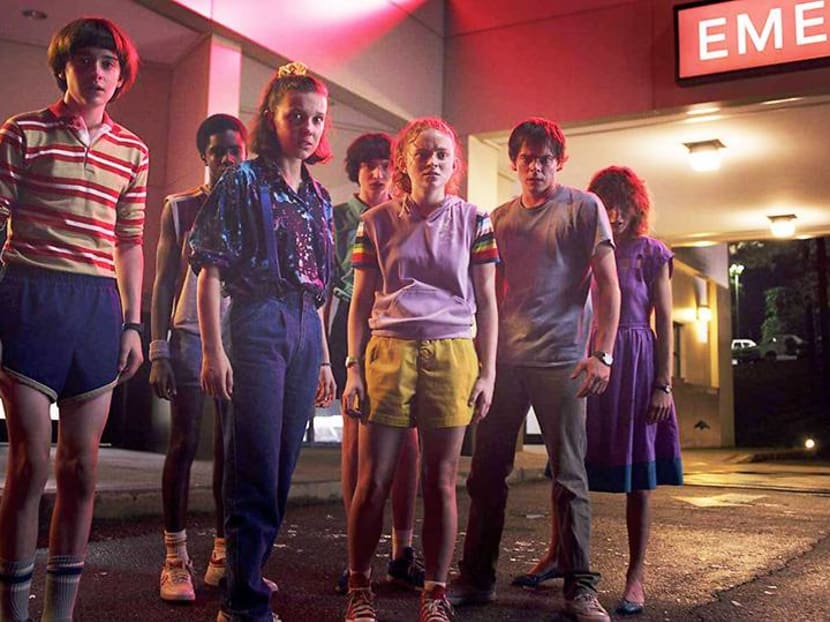 Netflix has just dropped a new trailer for Stranger Things season four on Thursday (May 6) and it looks like we'll be delving into Eleven's world.
Just to recap: At the end of season three, the gang battled the Mind Flayer at the Starcourt Mall and fans were left wondering if Jim Hopper (David Harbour) survived the huge explosion. (Spoiler alert – he did, as was revealed in the previous teaser trailer in February 2020. Unfortunately for him though, he's imprisoned in Russia.)

The new 70-second clip opens with a close-up of a clock that's about to strike 3 o'clock. We then see groups of kids with buzz cuts and dressed in hospital gowns playing games and solving puzzles in a large, sterile-looking room with a rainbow-coloured wall.
A grey-haired man – whose face we don't get to see – walks in and greets the kids and they respond, "Good morning, Papa". He tells them he has something special planned for them as the camera pans to one of the rooms outside with the number 11 on the door.
The trailer ends with Eleven, played by Millie Bobby Brown, looking wide-eyed as a voice asks, "Eleven, are you listening?"
The voice is assumed to belong to Papa, that is Dr Martin Brenner (played by Matthew Modine), who had been experimenting on test subjects at the Hawkins National Laboratory, including Eleven herself.
What's not clear is if the scene is a flashback of Eleven's time at the facility or something that's happening to her in the present moment.
The was such a big delay between the two trailers – more than a year apart – because COVID-19 affected work and the crew was only able to get in two weeks of filming at the start of 2020. Work has since resumed in September.
There's still no word yet when the latest season of the streaming service's monster hit will be released but there's hope that it'll come sooner rather than later, especially now that we have a new trailer.
For now, we do know that there are new additions to the cast this season, which was announced in November.
These include Robert Englund – yes, Freddy Krueger himself – who will play Victor Creel, a "disturbed and intimidating man" at a psychiatric hospital; Jamie Campbell Bower, a caring orderly at the psychiatric hospital; and Eduardo Franco, a pizza delivery guy and Jonathan's (Charlie Heaton) best friend.
Joining Heaton are the rest of the main cast, including Finn Wolfhard, Noah Schnapp, Gaten Matarazzo, Caleb McLaughlin, Natalia Dyer, Joe Keery, Winona Ryder and Maya Hawke.