Want to add colour to your online meetings? Studio Ghibli has 8 free backgrounds
The images are taken from scenes from the Japanese animation studio's movies such as Howl's Moving Castle, Spirited Away and Princess Mononoke.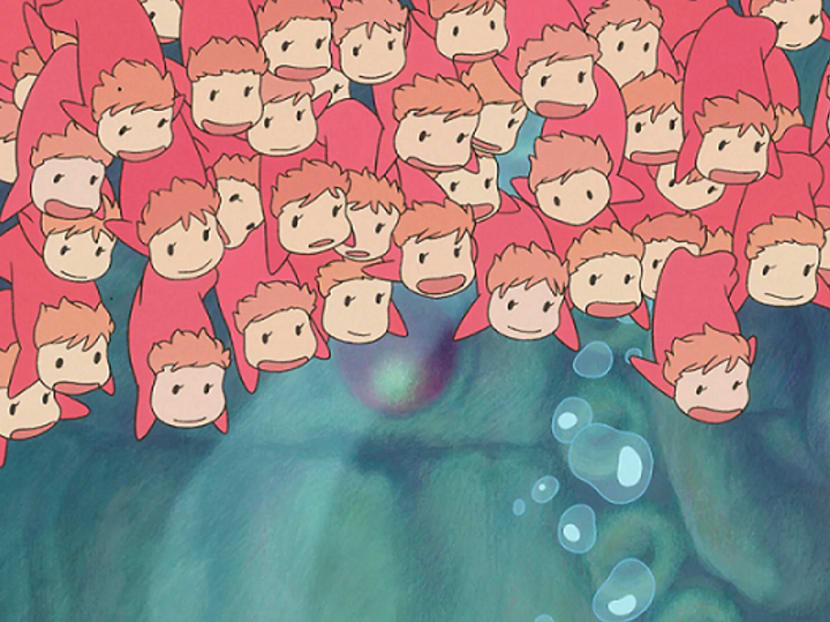 Tired of watching yourself talk in front of a blank wall all the time during your online video meetings? Or maybe your house is just a little bit too messy and you don't want your co-workers and friends to find out.
Whatever the reason, you no longer have to stick to your current look – Studio Ghibli has just released a set of eight different backgrounds you can download for free to use in your virtual meetings.
Now you can pretend you're in one of these vivid worlds. 

The eight backgrounds are taken from scenes from Nausicaa Of The Valley Of The Wind, Castle In The Sky, Princess Mononoke, Spirited Away, Howl's Moving Castle, Ponyo, Arrietty, and The Tale of The Princess Kaguya.
While the official website to download the images is in Japanese, no navigation is needed and the images can be downloaded simply at the click of your mouse.
Ghibli films have been at the forefront of the Japanese animation industry, and one of its biggest names is Hayao Miyazaki, who won an Oscar for Spirited Away in 2003 for Best Animated Feature. More recently, the director – who's been known to skip in and out of retirement – is said to be working on another film, titled How Do You Live.
Netflix also recently released the Studio Ghibli films on its platform on Feb 1, which now has a catalogue of 21 of them.