What does James Gunn think of a Suicide Squad vs Justice League movie?
The writer-director of The Suicide Squad tells CNA Lifestyle all about his switch from Marvel to DC, and why a supervillain vs superhero movie "is not a bad idea".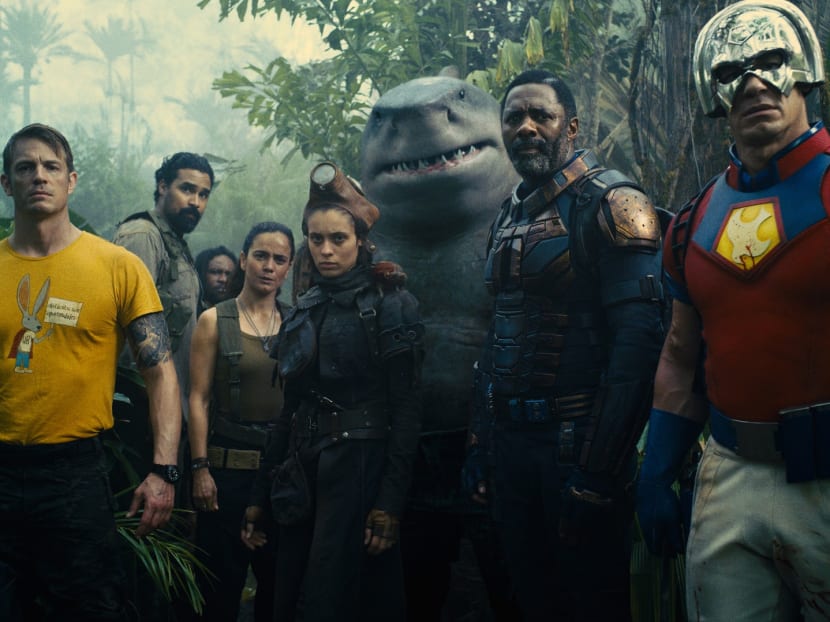 Is The Suicide Squad James Gunn's best movie to date? With critics raving and positive reviews pouring in, his version of the highly violent, R-rated comic book adaptation is shaping up to becoming the best reviewed DC Extended Universe (DCEU) movie of all time.
For the uninitiated, The Suicide Squad isn't a sequel to the critically-panned 2016 David Ayer film of a similar name (it's just missing a "The").
Instead, it's a whole new take on the motley crew of supervillains, featuring one heck of an ensemble cast: Margot Robbie, Idris Elba, John Cena, Joel Kinnaman, Peter Capaldi, Taika Waititi, Nathan Fillion, Sylvester Stallone and Viola Davis.
And at the helm is Gunn, who cut his teeth making low budget indie horror movies at Troma Entertainment and made his name bringing Marvel's Guardians Of The Galaxy to life.
So what was the switch from Marvel to DC like for the controversial provocateur, best known for bringing both unabashed carnage and poignant heart to his movies?
Gunn told CNA Lifestyle he just "never, ever held back".
"There aren't many times that a director is being given the keys to the car by a studio and they say, we trust you – do your thing and do it all out," said Gunn. "So when I'm writing it, I just never held back. I'm like, we can take any chance we want!
"I felt a great responsibility to myself, to Warner Bros, to the fans, to cinema in general – to really try to take some risks and do something that was as crazy as it possibly could (be)," he said.
For Gunn, it was important that "we're creating a type of franchise spectacle film that's outside the bounds, outside the lines of where people are normally colouring."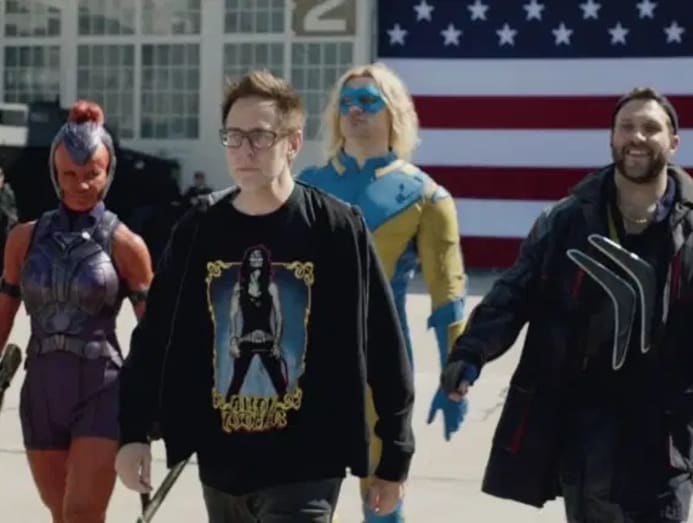 And it's not just lip service. Gunn confirmed he had free rein when it came to taking The Suicide Squad to task.
"I wrote a screenplay, took it to Warner Brothers and got paid for the screenplay. They said, 'We want to make the movie. We love it. Will you direct it? And I asked if I could make it Rated R, and they said yes! And so that was the whole thing," he explained.
"And then the movie came out, they saw it and they all were really happy with it from the beginning. Now, they gave notes, but it was always like, you can take the notes if you want or you don't have to take the notes if you didn't want to," he said.
"And the notes were never about the gore or that sort of stuff. It was always 'story' things, making sure things were understood. That's all it ever was. And they were just wonderful partners throughout the whole process."
With a no-holds barred green light from the studio, how did Gunn decide on which characters to bring to life?
"It was tough because I had so many great DC characters to choose from. I had a lot of characters that I wanted to use and couldn't," he shared.
"But, like, Polka-Dot Man? The way I chose him was I literally looked up on the internet: World's Dumbest Supervillain. And that's who came up," said Gunn.
"But he actually has this really dark tragic story underneath that goofy exterior. And so bringing purpose and meaning to a character like that (means a lot). I knew that if I did a Superman movie, somebody else was going to do a Superman movie if I didn't. But nobody's going to do Polka-Dot Man's movie unless I did it."
So now that Gunn's officially the first and only Hollywood director to helm films from both DC and Marvel, would he consider upping the ante?
Fans have been hoping for a Suicide Squad vs Justice League movie. Should that movie be made and can James Gunn write and direct it?
"You've convinced me, okay," he replied with a big laugh and without missing a beat. "I'd have to think about how to do it though. I haven't put in any thought to do a Suicide Squad vs Justice League movie, but it's not a bad idea, you know?
"But I think I got to figure out who the Justice League is first because I have no clue. I'm here in the middle of DC and I don't know. Everybody's always asking me is Henry Cavill still Superman? I don't know who Superman is! Who knows?"
The Suicide Squad is out in cinemas now.