It's official: Super Junior's Heechul and TWICE's Momo are a couple
According to the artistes' agencies, their relationship has grown from that of a sunbae and hoobae friendship to something more.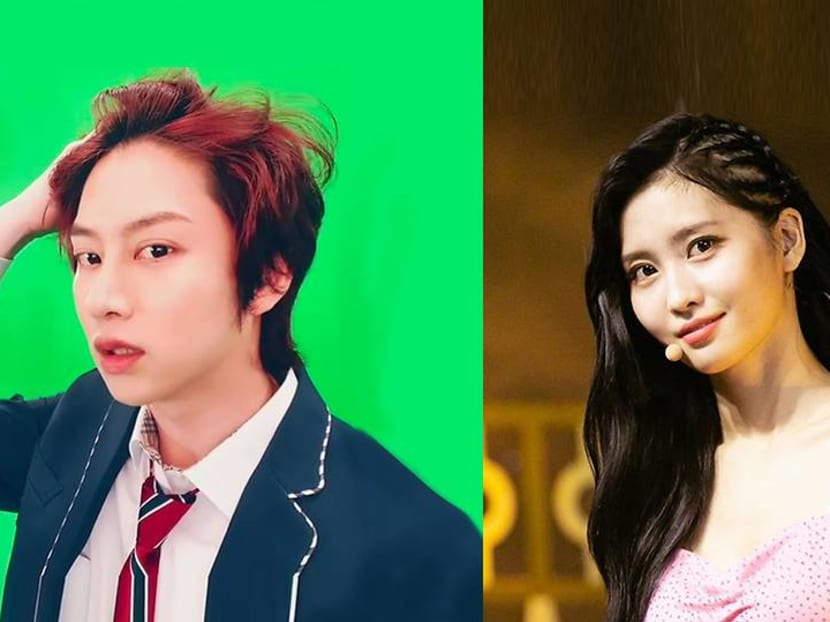 Meet the first official K-pop idol couple of 2020: Super Junior's Heechul and TWICE's Momo.
According to the Allkpop portal, the artistes' agencies have now confirmed their relationship on Thursday (Jan 2) after initially denying it in Aug 2019 when the two were first rumoured to be seeing each other.
The official statement from Heechul's Label SJ read: "We have confirmed with Heechul and Momo that they have recently started dating from being a close sunbae and hoobae" using terms that mean someone with more and less experience, respectively.
Meanwhile, Momo's JYP Entertainment released this statement: "We are confirming that Heechul and Momo are in a relationship. They have recently started a relationship that grew from a sunbae-hoobae friendship in the industry."