K-pop group SuperM joins Lady Gaga-curated online benefit concert One World
The show, which will be aired live by Mediacorp on Apr 19 is a collaboration between Gaga and the World Health Organisation.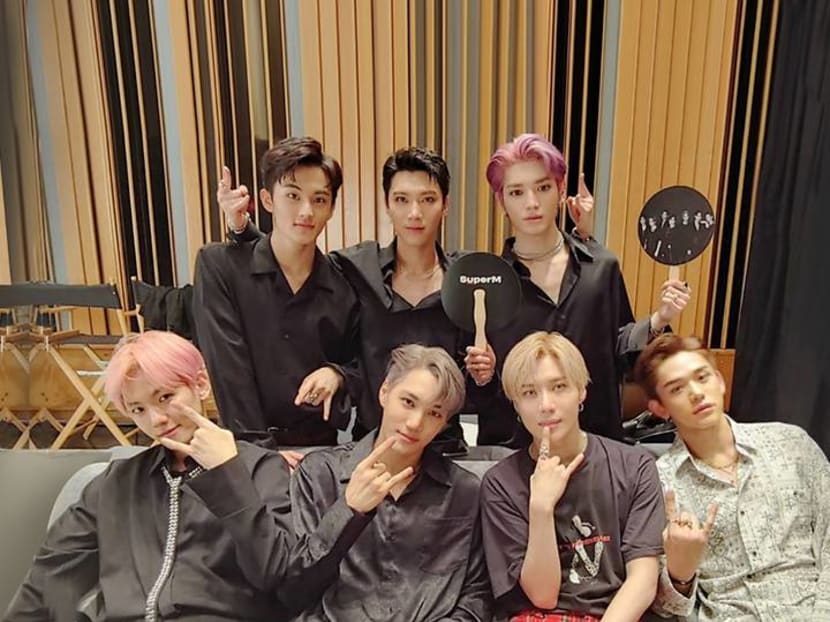 BTS concerts aren't the only K-pop shows you can look forward to this weekend. Boyband SuperM has signed up to join the massive fundraiser event One World: Together At Home, which will be held on Sunday (Apr 19).
The event, which is curated by Lady Gaga, is held in collaboration with the World Health Organisation and international advocacy organization Global Citizen. It will be shown live on various Mediacorp platforms starting at 8am.
The event will be hosted by well-known names such as Jimmy Kimmel, Stephen Colbert and Jimmy Fallon. The cast of Sesame Street is also reported to be helping out with hosting duties as well.
SuperM – comprising members of various groups from SM Entertainment such as EXO, SHINee, NCT 127 and WayV – joins a list of celebrity names that will make an appearance, with the likes of Alicia Keys, Amy Poehler, Awkwafina, Camila Cabello, Celine Dion, Ellen DeGeneres, Jennifer Lopez, LL Cool J, Lupita Nyong'o, Matthew McConaughey, Oprah Winfrey, Pharrell Williams, Sam Smith, Shawn Mendes, Taylor Swift, Usher and many more.
According to Soompi, the event has already raised more than US$35 million (S$50 million) even before airing.
"We want to raise the money before we go on air. When we do go on air, put your wallets away, your credit cards away, and enjoy the show," Gaga said during a live-stream.
The event itself is preceded by a pre-show segment, which include Adam Lambert, Annie Lennox, Becky G, Ben Platt, Charlie Puth, Ellie Goulding, Jack Black, James McAvoy, Niall Horan, Samuel L Jackson, Sarah Jessica Parker, Sheryl Crow, The Killers, and others.
One World: Together At Home is scheduled to broadcast on Sunday (Apr 19). The main live segment begins at 8am, and you can catch it on Channel 5, meWATCH and meWATCH's YouTube channel. 
There's also the six-hour digital special that starts at 2am, and will be available on meWATCH, meWATCH's YouTube channel and meLISTEN.