Suspect arrested for shooting Nipsey Hussle was motivated by personal dispute: LAPD
Eric Holder, who also went by the stage name Fly Mac, rapped about body bags and bloody homicides.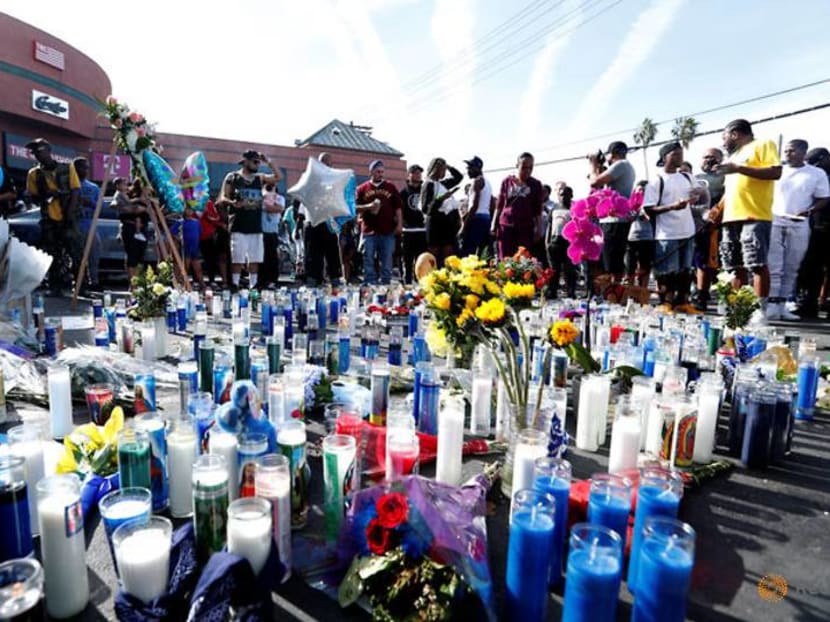 The suspect arrested for the fatal shooting of Nipsey Hussle earlier this week was motivated by a personal dispute and not gang-related activities, said the Los Angeles Police Department on Wednesday (Apr 3 Singapore time).
On Tuesday (Apr 2), Fly Mac, whose legal name is Eric Holder, was arrested in connection with the death of Hussle on Monday (Apr 1).
At a news conference earlier Tuesday, LAPD Chief Michel Moore said the 29-year-old shooter was motivated by a personal dispute with Hussle. Moore said he did not want to jeopardise the prosecution by elaborating, reported the Los Angeles Times.
He and other city officials praised Hussle for his work beyond music, from the small businesses he purchased in the Crenshaw District neighbourhood where he grew up to his creative thinking about entrepreneurship as a path away from violence and poverty.
Police said Holder arrived at The Marathon Clothing store on West Slauson Avenue near Crenshaw Boulevard owned by Hussle, 33, on Sunday afternoon (Mar 31 US time).
After a conversation with Hussle, Holder left, then returned with a handgun, spraying Hussle and two other men with bullets, police said.
Hussle spoke openly about his affiliation with the Rollin' 60s Crips, and Holder is also believed to be a gang member, Moore said. But police do not believe the shooting had anything to do with gang rivalries, reported LA Times.
Holder was convicted in 2012 of carrying a loaded firearm and was sentenced to 180 days in jail and three years of probation, court records show.