Singaporean singer turns online hate comments into a viral music video in India
Vasantham Star winner Suthasini looks back at the haters who told her to "fix her smile" and talks about her success on the Singing Stars competition in India.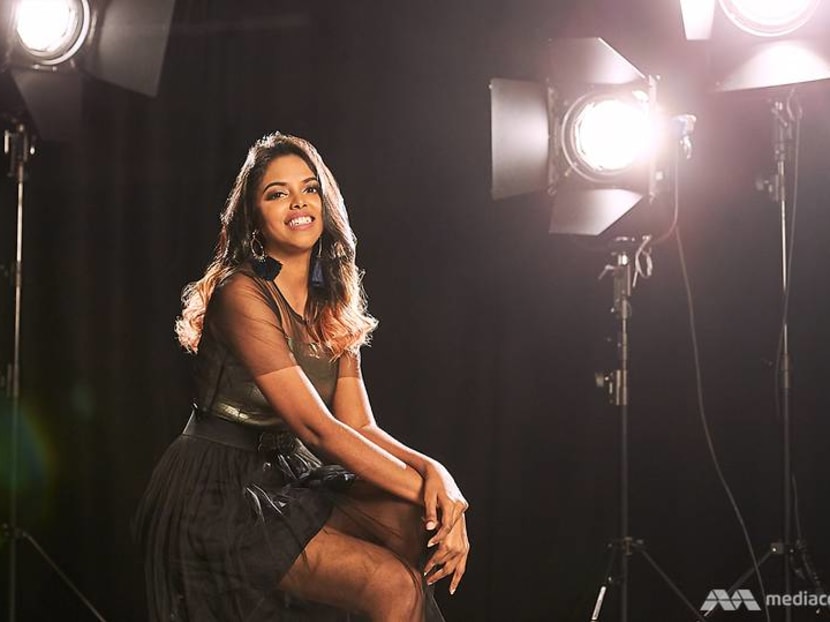 Since she entered the entertainment industry, singer and Vasantham personality Suthasini Rajenderan has had to deal with unsolicited comments.
Winning the Vasantham Star 2011 reality competition and becoming a familiar face on TV exposed her to viewers who found fault with her singing, her dancing and most of all, her appearance.  
But although she's had to fight negativity, she's made it a point never to let it change her – and has even found a way to turn it around.
A few weeks ago, she composed and released a song with lyrics comprised of online hate comments – the first of its kind in Tamil.
"There's a lot done in English, but not a lot done with an Asian perspective, and in Tamil especially, to be more specific," the 29-year-old said.
The response has taken her by surprise, she continued. "I thought the reactions would be normal, but then, when I saw it had 1,200 comments on my YouTube channel, 32,000 people sharing it in India on their own pages and Twitter, and another 40,000 sharing it on Facebook – people around the world were ripping the video and sharing it – I was overwhelmed."
In addition, several artistes from India reached out to her and shared the video, including A-list actress Mumtaj, who asked her assistant to get her on the phone with Suthasini. "She called me and said, 'I'm really very proud of you. With your generation these days, hate comments are not handled in a very positive manner. You did it in a positive way.'"
This comes as Suthasini's career is taking off in India after showcasing her talent in the highly subscribed Singing Stars competition on the Tamil channel Colors. Earlier this year, she and fellow Singaporean singer Vishnu spent four months in Chennai participating in the competition show and made it all the way to the finals.
"The reach there is amazing – millions of viewers in Tamil Nadu – and people started recognising me. I'd go to the shopping mall and they'd ask to take pictures with me. I'm really thankful for that experience," she said. "For Singaporeans to make it to the finals is not a small thing because the population is huge and the talent pool is great. They could easily replace me with someone who is well versed in the industry."
SONG WAS COMPOSED IN THREE DAYS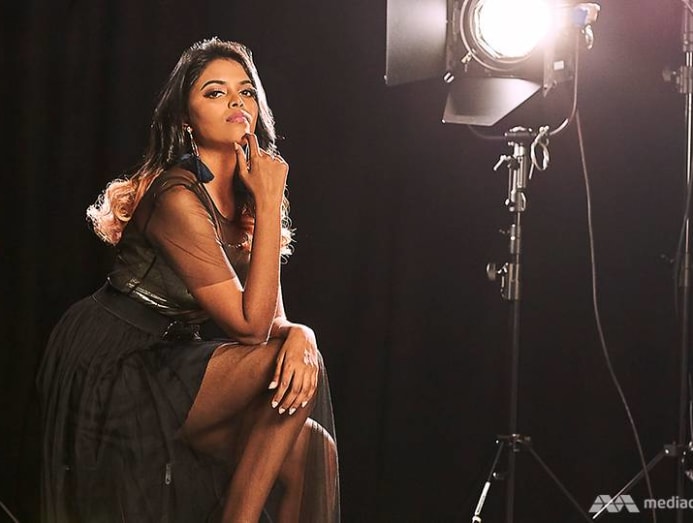 One of the consequences of gaining that exposure is that the number of subscribers to Suthasini's YouTube channel, where she uploads covers of popular Tamil songs as well as original compositions, has more than doubled to almost 90,000.
The hate comments song, which juxtaposes a feel-good melody with the harshness of its lyrics, was composed and produced in just three days in her home studio set up in her bedroom, she shared. The tune, "romantic with a hip-hop beat", takes reference from a popular genre in the Tamil music industry.
Although mainly in Tamil, the song does contain English lyrics such as, "Your voice is super but your teeth is comedy" and "Very dangerous face"; as well as "Nice dance but not nice voice", "Voice is super but dance is not nice" and "Dance and voice super, but please don't smile".
The song's hook is a repetition of the Tamil slang word "mokka" that is popularly used in India, which translates to "blunt knife" and means "deathly boring".  
To write the song, she went through all the comments on her YouTube videos. There were more positive ones than negative, she conceded, and she had to leave out the vulgar ones.
SHE WAS TOLD TO GET BRACES; SHE REFUSED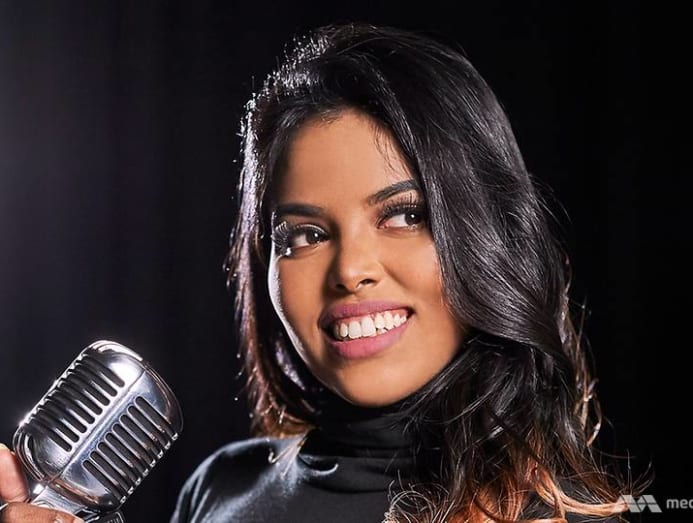 From the start of her career, though, she's had to deal with harsh comments and personal attacks from strangers.
"I started out at 21 and my bubble was very small – just my family and friends. No one would come up to me and say, 'Hey, I hate your face'. When I came across such comments on Facebook and YouTube, like, 'Oh my gosh, her smile – she needs to fix it", I was like, 'Is something wrong with me?' They started bringing out the insecurities in me, and I was very down," she shared.
"The worst thing was people attacking my appearance. My smile wasn't perfect. I felt it was a very superficial thing but it seemed like it mattered too much to them."
Happily for Suthasini, she was equipped to deal with haters thanks to supportive friends and family. "I have positive people around me. I have my mum and dad telling me, 'No, you look good, come on'," she said. "But there can be people out there who don't have such an environment. They might even have a family member telling them things they don't want to hear."
She continued, "Many teenage girls started looking up to me, saying, 'You are my inspiration. I really want to be like you.' That gave me responsibility as an artist to put out the right message in whatever I do."
Because "I didn't want to put out the message that I was changing myself because people were telling me I wasn't perfect", she refused to change her smile for the first five years of her career.
"The more people said, 'You should get braces', the more I told myself I wasn't going to. I wanted people to recognise me as 'that girl who can sing well', not 'that girl with the unique smile'," she said.
Eventually, three years ago, she had dental work done because her dentist told her that her bone structure was being impacted. "But I told myself I shouldn't do that until people accept me," she said. And, "I didn't fix it perfectly. I don't want my identity to go off. I've already accepted myself for the way I am. So however I'm going to look, if I'm okay with it, I don't think it even matters what people have to say about it anymore."
DARING TO BE DIFFERENT
When it comes to her image, she's always steered away from being too glamorous, she said.
"As an artist, you have to be glamorous and present yourself in a certain manner, but when it comes to a way of delivering a message, I really don't mind doing whatever I can to bring out that message, if it's needed. Say it's a TV show and they say you have to dress up as a zombie. Some girls have backed out of it: 'Uh, no, I want to look my best', or whatever. I've gone all out and looked my ugliest. 'Throw whatever makeup on me – let's get this done.' People want to be able to relate to you. If you are too glamorous or you are someone who looks very prim and proper, people can't relate, because on a regular basis, no one is like that."
That understanding is what has allowed her to connect with her audience even when it comes to her music, she feels. "I kind of know what the audience wants and I think that's all I need to create something. They want something not already done by someone else. If I break away from the trend and do something that someone else would never do, that's what they like. Even when it comes to song covers, I usually do female versions (of songs by male singers). That's how I stand out as a female YouTuber."
Going forward, she'll be focusing on that, as she continues to expand her career in India. "If I'm able to gain so many followers just from my room in Singapore, I think I can do a lot more," she said. "My main focus now is releasing more independent music in a creative way… with a message. I need to start showing who I am as a musician."