Swaddle up: There's a boyband in Japan whose target audience is young mums
Who wouldn't want to watch a bunch of boys doing the "Baby Carrier Dance"?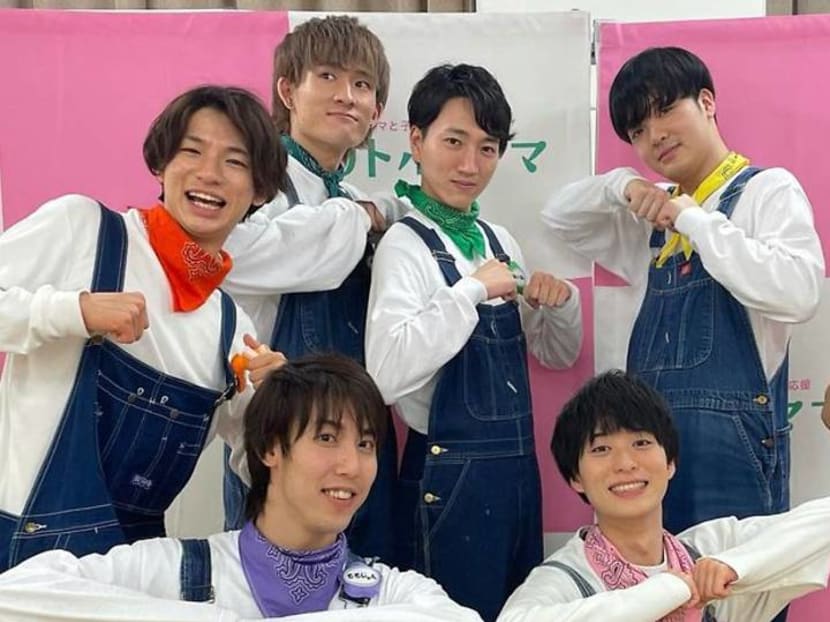 Boybands traditionally build their fanbase by being objects of unattainable desire, but one band in Japan is taking a different route. 
Aloma is a seven-member boyband whose goal is to "become the strength of mothers doing their best in raising their kids."
The band is the brainchild of Little Mama, a Japanese company that organises seminars on child-raising, and the name "Aloma" is supposed to sound like "I love mama".
Aloma's repertoire seems to consist mainly of renditions of kids' songs like the Doraemon theme song, and children's hand-clapping games like Inai Inai Baa!, a Japanese relative of peek-a-boo, to the tune of trendy pop ditties.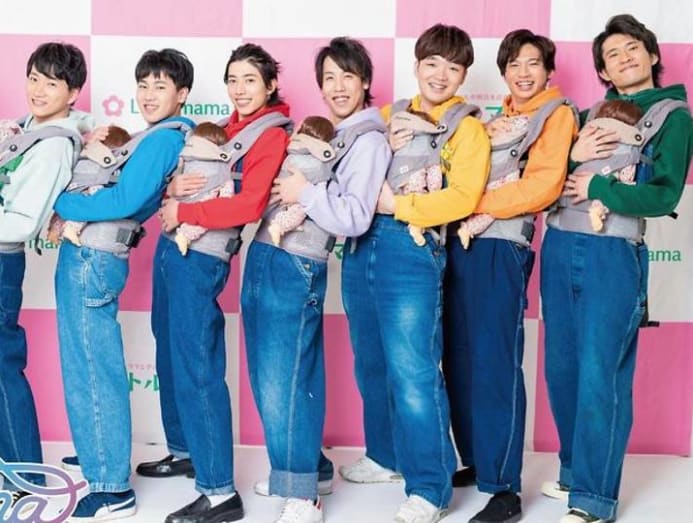 There's even a number called – no, really – the "Baby Carrier Dance". You can't make this stuff up.
Members Nei Nei, Mahito, Keito, Junya, Nao, Yuki and Kantaro look far too fresh-faced to have children of their own, but it seems like personal experience isn't a necessary job qualification. 
Instead, their role is simply to provide Japan's young mothers with encouragement and support.
The band makes appearances at events and roadshows, where fans have an opportunity to see them in person - and maybe even glean some baby carrier-wearing fashion tips. Or not.