Jalan Kukoh's enterprising mums make popiah and begedil to ride out COVID-19
Making ends meet hasn't been easy, with the global pandemic taking a toll on these families' incomes. So, with a little help, a few resourceful stay-home mums started home-based food businesses during the "circuit breaker" period.
When there are six people in your family and only one of them has a job, and you live in a one-room rental flat, a little extra income can go a long way.
Since COVID-19 hit, Nurhazirah Binte Rahmat's husband, who works on a shipyard in Mexico, hasn't been able to come home.
In order to earn some extra money, the 26-year-old mum of four children, aged between one and eight, decided to put her energy into starting a home-based food business during the "circuit breaker" period.
Under the name Zirah La Cocina – inspired by Mexico – she fries up crisp, fluffy tahu begedil to be delivered to her customers.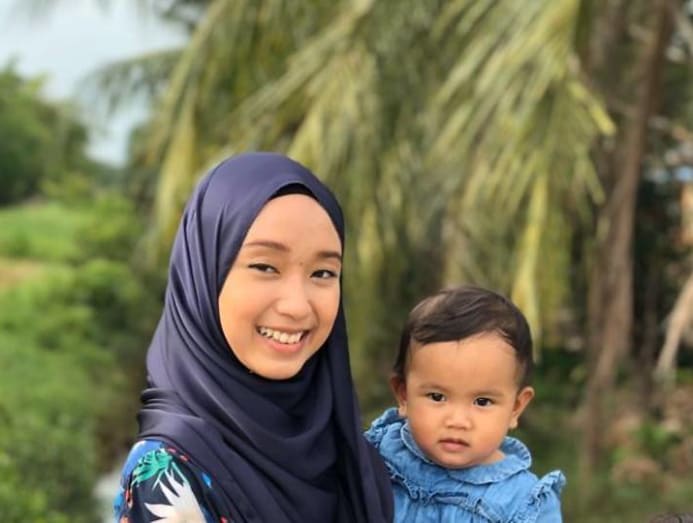 Around the same time, her friend Siti Khadijah, or Ijah, began doing the same. When her husband's job as a security officer was impacted by the coronavirus, the 29-year-old thought about what she could do to help out. As a full-time mum to four children aged between six months and six years, she knew that both time and money would be tight.
The avid home cook had toyed with the idea of turning her food into a business, and it seemed as good a time as any to give it a go.
Her husband, afraid that she would tire herself out, wasn't a big fan of the idea at first. But, as her chief taster, he was a big fan of her cooking, so he agreed to let her try it out.
And so, in April, in the middle of the "circuit breaker" period, she started selling popiah, or spring rolls, with various fillings.
Both Ijah and Zirah live in the Jalan Kukoh area near Chinatown. The neighbourhood, made up of rental flats, is famously one of the least well-off in the country. But these women's spirit of entrepreneurship transcends their location and situation.
ENTREPRENEURSHIP AND EMPOWERMENT
A big form of encouragement came in the form of Samantha Kwan, a member of the volunteer organisation Readable, which works with the children in the Jalan Kukoh area to equip them with literacy skills.
As teacher to Zirah's daughter, Kwan, who works in marketing at Facebook, was keen on helping the mums establish their own source of income, especially during the difficult circuit breaker period.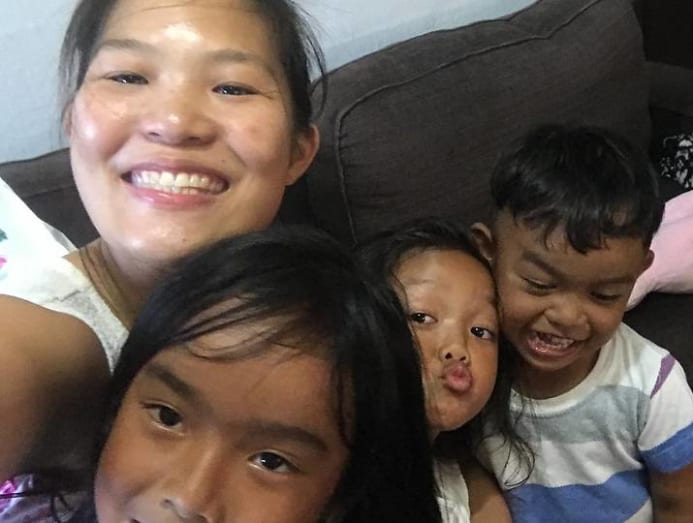 "A few of their husbands lost jobs or are the sole breadwinner and temporarily not working because of the circuit breaker," she told CNA Lifestyle.
In addition, "I had been thinking all along about how to create something sustainable for them. Many of the mothers are based at home, don't hold a job, and take care of three to four kids. Their kids are very young so it's very hard for them to have a job."
Home-based food businesses were a logical step, as many mums were good at cooking.
Starting in April, Kwan roped in five Jalan Kukoh mums, including Zirah and Ijah, to be part of what she calls Project Cookoh. She set up social media pages for each of their businesses, roped in friends to help with photography, helped with sourcing and packaging, coordinated orders and deliveries, and spread the word to all her friends.
"Their knowledge of social media is basic, but my hope is to help them on this front as well – create a page for them and see where it takes them; help them get steady," she said. "The hope is for me to be redundant and for them to take over fully, and make it sustainable on their own."
In the near future, she plans to organise a workshop for the mums on basic food photography, profit and loss analysis, and other business tools. "I've always been interested in the idea of entrepreneurship freeing people, bringing about economic empowerment and giving these mothers somewhere they can put their skills to good use," she said.
FOOD AS A LIFELINE
Ijah shared that her business was slow at first, with orders coming in from supportive friends and family, but with Kwan's help, "the orders started coming in a lot more. I was surprised."
She told us she was inspired to make what she calls her "poprolls" after learning about the carbonara popiah food trend, which originated in Malaysia. They are sent out frozen, and her customers heat them up at home at their convenience so they're always fresh.
Ijah now sells them under the brand Lady's FoodIcon. "My husband is the one who gave me the name because, he said, food is an icon, and everyone loves food," she said, chuckling, "He is my Gordon Ramsay."
Since the business started in late April, she has made between S$700 and S$800, and this has gone towards paying household bills as well as buying diapers and milk for the children.
Zirah's business has also taken off. Tahu begedil was trending on Instagram during the circuit breaker, she shared, and so demand for her food has been high, with available slots often selling out. "I learn. I see others on social media, they sell kueh-kueh. There's quite a demand," she said. "From there, I learn."
Her business currently brings in about S$200 to S$300 per week, she shared, and with the extra money, she has bought a small freezer to store her ingredients. Also, "I changed my ceiling fan," she said. "I've been wanting to change it because it wasn't working."
Of course, it hasn't come without sacrifice. "It's tiring because I can only prepare the food at night," she said. The mornings and much of the daytime are spent looking after the children. This, of course, leaves little time for rest. And with her husband being away, there's no support. "Most of the time, I'm alone with the kids… It can be a bit stressful sometimes," she said, adding stoically, "It's still okay. I still can handle it."
She does it all for her children, of course. "They help me carry the food and give it to the delivery rider," she said. "My boy – if I make begedil, I have to make extra for him! He always asks for begedil."
Ijah put it philosophically: "Patience is the most important part. With the four kids and the messy house, every day is nonstop messy. If there's no patience, then I think this business won't last long," she said.
For now, she added, "My dream is not so big. I just hope to open a small shop so I can sell a variety of food, not just popiah."
For Zirah's family too, it's hopefully the start of bigger things to come: Seeing her business thriving, her husband intends to contribute with help and support, when he makes it home from Mexico.
To order from Zirah La Cocina, visit its Instagram or Facebook pages. For Lady's FoodIcon, visit its Instagram or Facebook pages.