Taiwanese singer Rainie Yang hasn't seen new husband Li Ronghao in almost a month since getting married
The newlyweds admit to having incredibly busy work schedules.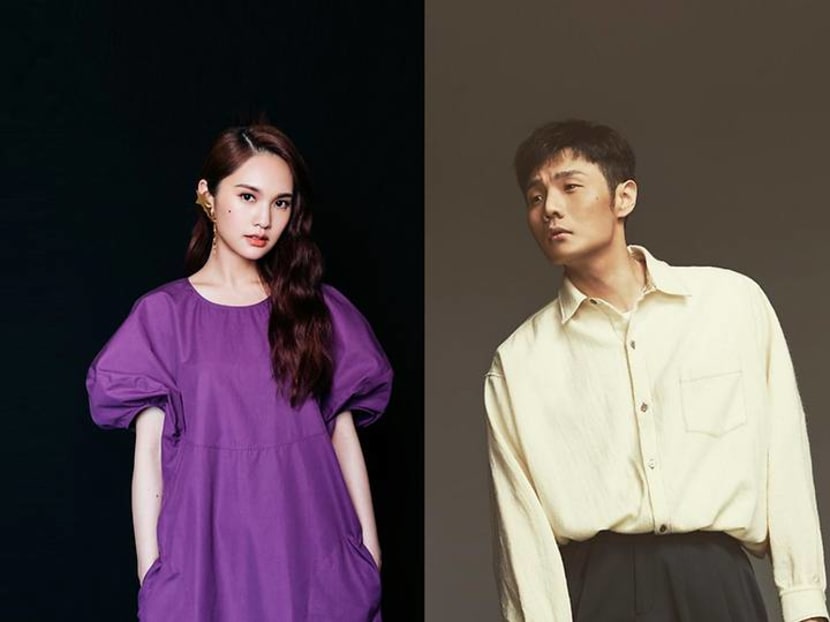 Rainie Yang has revealed that she hasn't spent much time with her new husband, Chinese singer Li Ronghao, whom she married last month.
According to Mediacorp's Toggle, the Taiwanese star jokingly whined about the situation at a charity event in Taipei on Tuesday (Oct 8), stating that "it's been almost a month since we last saw each other".
"But it can't be helped - we are both way too busy!" she added.
"I'm working on my new album, shooting commercials, and filming a movie, while he has his reality shows and concerts to prepare for," she said. "But things are going well for us. We've always been quite independent."
According to the singer-actress, the couple does not video chat while apart, and communicate via phone calls and texting only. "We like to give each other privacy," she said.
Toggle also stated that Rainie was observed interacting naturally with children during the event, which led to the inevitable question of whether she has any plans to start a family with Ronghao anytime soon. The 35-year-old reportedly admitted that she's actually not very fond of noise.
"Even when my sister's kids want to play with me, I will quickly pretend to be busy on my phone and ask them to go look for their grandma instead," she said with a laugh, clarifying that she usually just wants some space. However, when it comes to work, she acknowledged that she is pretty good at taking care of little ones.