Taiwanese star Elva Hsiao reveals extent of facial scar caused by dog bite
The 41-year-old singer shared a photo of herself on Instagram with a scar on the right side of her face from her cheek to her mouth.
Elva Hsiao has revealed the scar she now has on her face after being bitten by a dog two months ago. The 41-year-old Taiwanese singer shared the photo on Instagram Stories with the caption, "I'm ready".
The photo shows Elva with a scar from her right cheek to the corner of her mouth. This is the first time she's shown the full extent of her injury as recent photos always showed her face partially covered.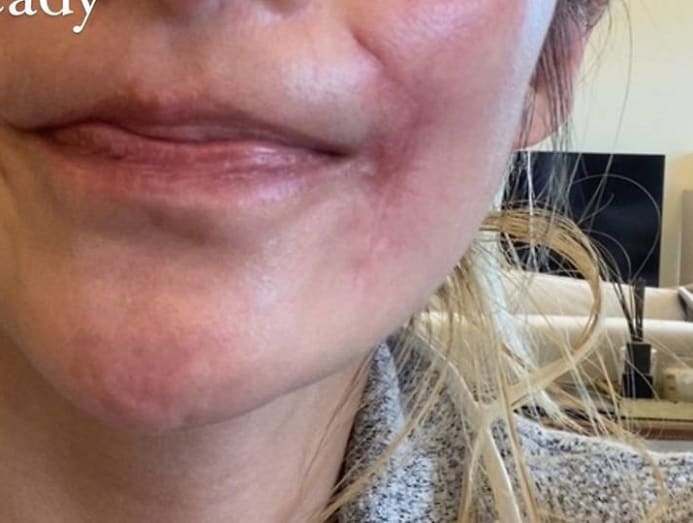 Apple Daily reported that both she and her boyfriend Justin Huang were spotted at a hospital on Feb 17 for treatment. She was reportedly discharged on Mar 23. 
She mentioned in a previous interview that some days were harder than others to get through as she "could only lie down and couldn't move" and even talking and laughing would hurt.
She clarified that she was not bitten by her Labrador, Di Di, as was speculated, but by another dog that she adopted. She said she does not blame the dog as it was abused by its previous owner and the incident was unintentional. Elva has five dogs. 
The singer is still on medication as the incident resulted in skin necrosis, which means the tissue on her skin is dead.