Talk show host Jimmy Fallon apologises for blackface sketch on SNL 20 years ago
The sketch showed Fallon impersonating comedian Chris Rock, and has drawn the use of the "JimmyFallonIsOverParty" hashtag.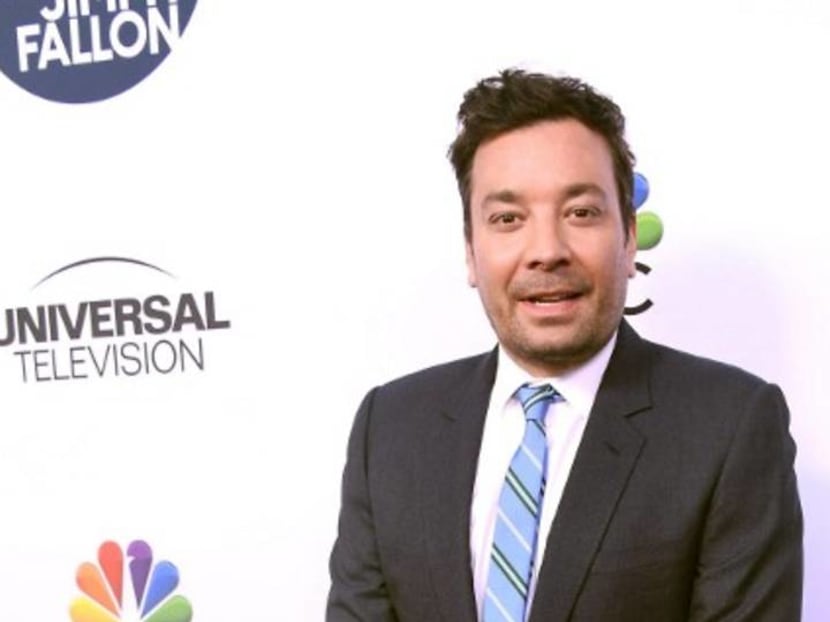 Jimmy Fallon has apologised for a skit he did on comedy sketch show Saturday Night Live (SNL) 20 years ago in 2000.
The sketch showed Fallon in blackface while impersonating comedian Chris Rock. He was talking to fellow SNL member Darrell Hammond, who was playing TV host Regis Philbin.
The talk show host wrote on Twitter on Wednesday (May 27): "I am very sorry for making this unquestionably offensive decision and thank all of you for holding me accountable."
While the TV network NBC had previously removed clips of the segment from official online circulation, it was still being circulated via Twitter and YouTube.
According to Variety, one of the first few users to call out Fallon was @chefboyohdear, who tweeted the 31-second-long clip and wrote: "#jimmyfallonisoverparty if ur trying to see what he did."
In the tweet with that video, the user also captioned: "NBC fired Megan (sic) Kelly for mentioning blackface. Jimmy Fallon performed on NBC in blackface."
Kelly, a former news anchor on the network, was fired in 2018 for defending the use of blackface in Halloween costumes, and reached an exit agreement with the network in 2019.
Some Twitter users responded to the tweet to defend Fallon, with one writing: "It's sad that a comedian that has done nothing but give back to his community has to apologize for a skit that was written by someone else 20 years ago."
Others also tried to highlight other times celebrity figures did blackface, such as Robert Downey Jr in the satirical comedy Tropic Thunder. One user also brought up Canadian Prime Minister Justin Trudeau, who had photos of him in blackface surface in 2019.