Eswari's Deepavali tip: Put your phones away and enjoy time with loved ones
Deepavali is one of Eswari's favourite times of the year, the Vasantham and Channel 5 star known for playing Shruti Bhaskar looks forward to family time, a new drama and running an eco-friendly business.
A year's absence from television screens has only made viewers' hearts grow fonder, Eswari Gunasagar is finding.
After taking time away from acting to obtain a Masters degree in Mass Communications, the 29-year-old, known for her work in Vasantham productions as well as the Channel 5 drama Tanglin, will be making her return to showbiz with Thilaanaa, a spin-off from the drama Kalaba Kadhala in which her character takes centre stage.
"I'm really looking forward to coming back to the media scene after a year," Eswari told CNA Lifestyle. "Going back to school after eight years was definitely a challenge, but I've always liked the pressure, and the thirst for knowledge. If you asked me whether I would do it again – I really would. I think it was good also that I took a break from the media scene. I just needed to upgrade myself."
At the same time, "I feel like I got a bit rusty this year, so I'm pretty excited to get back," she said.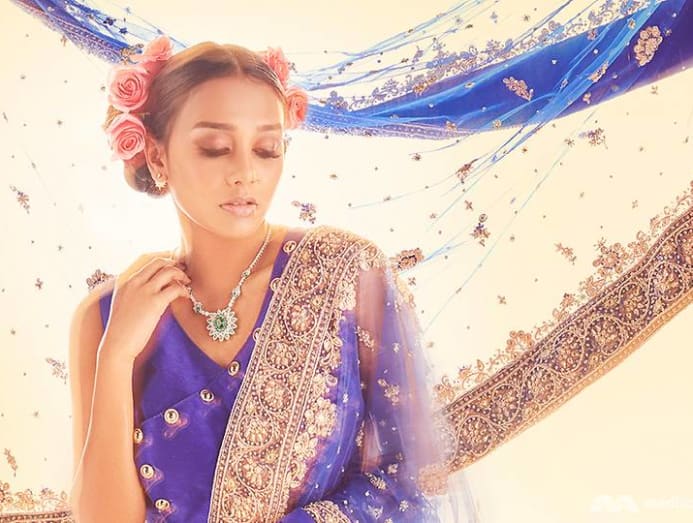 Much of her motivation comes from the encouragement she receives from her fans. "I think the most beautiful part of this whole media journey is definitely the people who have supported me – people I've never even seen before, but who send me messages telling me, 'Oh, I miss you'; 'I haven't seen your face on TV for so long'; 'When are you coming back?'; 'Is everything okay with you?'. I think it's their love and support that has kept me going for the past nine years," she said.
Even though it's been a year since Tanglin, which marked her crossover into English-language productions, ended its run, people still call her Shruti. "And I still respond to it," she said, with a laugh. "If I have a baby girl in future, I might name her Shruti!"
And in spite of the fact that the Miss Vasantham 2011 finalist has been in the industry for almost a decade, "I still feel like I'm new to this whole thing," she mused. That's because she never lets herself get too comfortable, no matter what she may have achieved. "If I convince myself that I'm already there or I'm good enough, I will stop learning. I'll stop putting in effort. And I don't want that to happen. I just want to prove to myself that I can always be better," she said.  
FOR A BETTER WORLD
As part of her quest to be better and to make a meaningful contribution to the world around her, Eswari has made it a point not to rest on her laurels. She recently launched a start-up business with fellow Tanglin actress Sherly Devonne Ng. Haus Of Green is a two-month-old distributor of eco-friendly grass straws.
The idea was hatched over a catch-up steamboat session, where Ng was using her own metal straw. "I was asking, 'What are you planning to do?'" Eswari recounted. "I said, 'I can't imagine myself working for someone, in an eight-to-five desk job.' I told her I wanted to do something, like a business of my own, but I wanted it to be meaningful. I don't really feel passionate about fashion or selling clothes. She told me she had come across this article about a community in Vietnam using grass straws. You know how they say the best ideas come from the most normal conversations? It was exactly like that."
After meeting with producers in Vietnam, the duo are now marketing their product to F&B outlets. The straws are simply the hollow grass Lepironia Articulata that grows along the banks of the Mekong river, harvested and cut to a suitable length. They are a more eco-friendly and user-friendly solution than corn, rice, paper, bamboo or metal straws, Eswari shared, as they can be repurposed as fertiliser after use.
"It's not easy – price is always a concern for clients – but I hope we can break through," she said, adding, "We're giving part of the money we receive to the farmers' community, which will help their kids go to school. We just want to make it meaningful."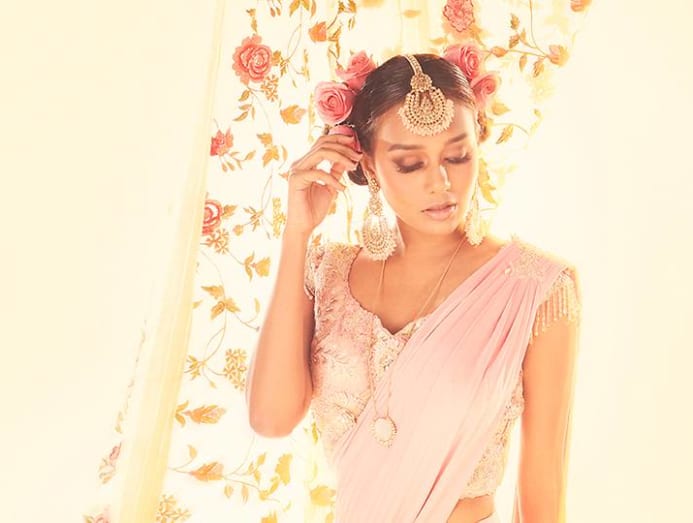 That's not the only way in which Eswari hopes to make a positive impact. As she embarks on filming for Thilaanaa this month, in which she plays an Indian classical dancer who struggles with high-functioning depression, she hopes the role will encourage viewers who might have similar issues. "I'm very excited about it because this character is very close to my heart. I think high-functioning depression is something that is not really talked about. Through a drama, it might be more relatable," she said.
To portray a dancer, she has been taking Bharatanatyam lessons for about two months. "I thought it would be easy. But it's such an intricate dance. Every little thing counts – the way you stand, where you place your hands – everything is important. Every move, every sign, has a meaning," she said.
LIVING IN THE MOMENT
Deepavali is one of Eswari's favourite times of the year. There are outfits to be prepared, home improvements to be carried out and spring cleaning to be done.
That's when the family comes together, said the second-youngest of four siblings. "We shop; we discuss what colour to paint the wall; what curtains to get. I'm pretty excited for this year because my brother has gotten married and moved out, and my sister just got married and will be moving out in December. So, I'm in charge now!"
Family traditions involve – needless to say – food, and the sharing of food. "Every Deepavali morning, my mother makes thosai, and there will always be mutton curry. After we have breakfast, we prepare kueh on a plate and give it to our neighbours. My younger sister and I always volunteer to go, because we get angpows in return! We've been doing it since we were young. And of course, at Chinese New Year or Hari Raya, we receive the same things. For example, my neighbour is Chinese and she always gives us loveletters and cartons of Mandarin oranges."
As for her outfit, "Just yesterday, I went to Little India to get my blouse sewn. Shall I tell you what colour I'm going to wear this year? I'm going to wear grey. It's a saree. I'm a very minimal person: I believe less is more.
"Recently, I've grown fonder of sarees. I used to wear lehenga, when I was much younger, all the time. But now, saree is much more convenient because you can get ready-made saree – you don't really have to tie it, you can just hook it on and you're done in five minutes. Of course, it's trendy to wear it with dhoti pants and other ways, but I think nothing beats the beauty of saree the way it is."
On the day of the festival, "I tell myself every year that I should try to minimise the use of my phone. I managed to do it last year, so I didn't really upload many pictures. I think at the end of the day, it's all about enjoying the moment with your loved ones."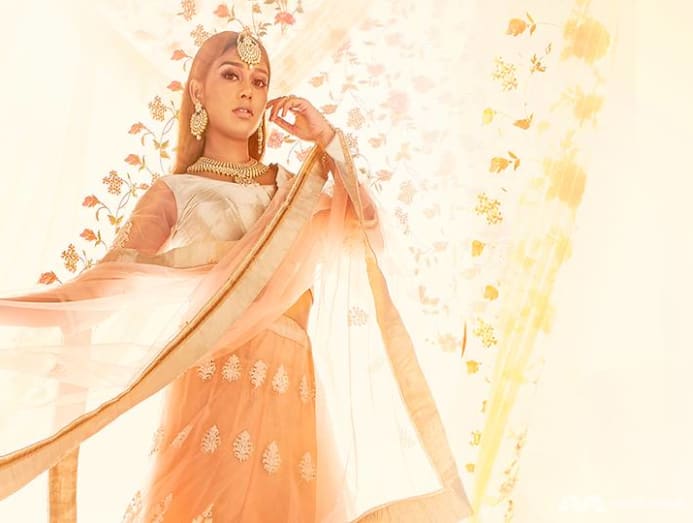 One thing to be thankful for, she giggled, is that her relatives have promised not to nag her about getting married.
"Recently, my sister got married. So my uncle was like, 'Don't worry, I'm not going to ask you when's your turn.' I was like, 'Yes, please don't!' My dad is pretty chill. But my mum – you know, Indian mothers are concerned; they have relatives asking, 'Why isn't your daughter married yet? She's getting old.' And then my mum succumbs to that pressure. I know she's probably praying now, like real hard! She even asked me, 'Do you want me to see someone for you, like some arranged marriage thing?"
But "I'm a hopeless romantic," Eswari confessed. "I tell you, it's Bollywood! Not me!"
And anyway, this go-getter still has places to go. "I have things I want to do and achieve before I settle down. I think I shouldn't rush into it," she said. "I haven't really met the right one yet, and I'm sure that when I do – when there are sparks and a connection – things will happen. But right now, I think my focus is my business, and of course the dramas that I do. Once the right person comes along, things will just happen."
Catch Thilaanaa starting Nov 4, Mondays to Thursdays at 9pm on Vasantham. All episodes of Tanglin are available on Toggle.