Singaporean singer-songwriter Tanya Chua lands 8 nominations at Taiwan's Golden Melody Awards
The singer's album, Depart, garnered the most nominations at this year's edition of the prestigious music awards event.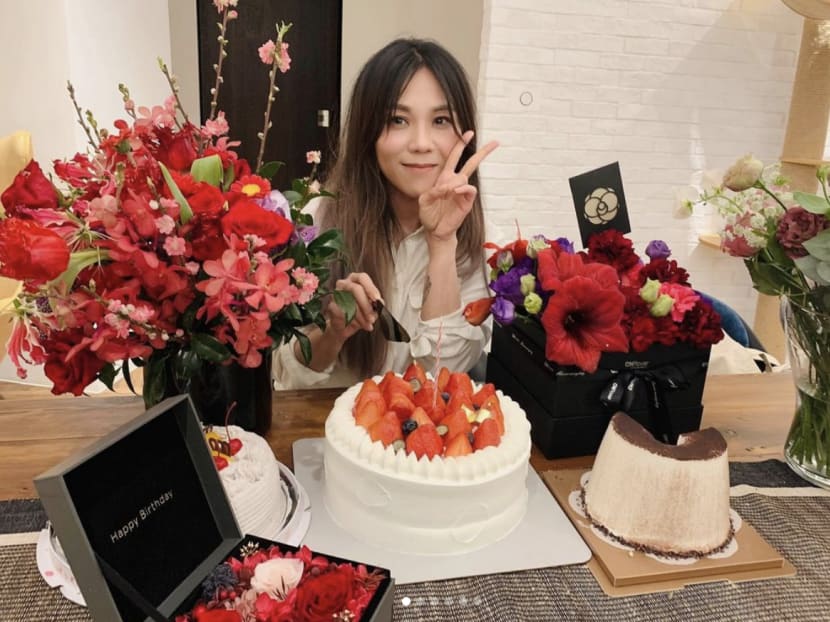 Taiwan-based Singaporean singer-songwriter singer Tanya Chua seems all set to conquer the awards stage again – her 2021 album Depart, which was released last year after a hiatus of three years, has earned eight nominations at this year's Golden Melody Awards.
For the 33rd edition, which will be held in Kaohsiung on Jul 2, Chua's pandemic-era album has been nominated for: Album of the Year, Song of the Year, Best Mandarin Female Singer, Best Mandarin Album, Best Composer, Best Album Producer and Best Vocal Album Recording. Hong Kong lyricist Chow Yiu Fai, who penned the lyrics for the song Into The Wild, also received a nod for Best Lyricist, making Depart the most-nominated work at Taiwan's equivalent of the Grammys.
Chua, 47, shared the news in an Instagram post yesterday on Thursday (May 19), saying in Mandarin: "I received this news while I was in isolation, my soul that was trapped began to soar once more!"
She also took the time to thank Chow, her other lyricists, musicians, technical staff and featuring artists Carla Bruni and Ayanga. In the post, she cheerfully added: "(Eight) nominations, this is everyone's combined energy!"
Chua ended the post thanking composer Ricky Ho – who did not receive a Best Composer nomination – for "the unbelievable orchestral landscape" he provided for her album.
The nominations Chua has earned this year are a first since 2015, when she received nods for Best Mandarin Album and Best Mandarin Female Singer for her album Aphasia.
Taking home any of the eight awards she has been nominated for would also mark a first for her in 10 years: She last won the Best Mandarin Female Singer award – which she has had the added honour of winning thrice – in 2012.