Being a property agent saved Taufik Batisah during COVID-19 – without having to sing
With shows cancelled and TV projects postponed, the Singapore Idol revealed how he kept afloat during "circuit breaker" and how things were "crazy" for his fried chicken business.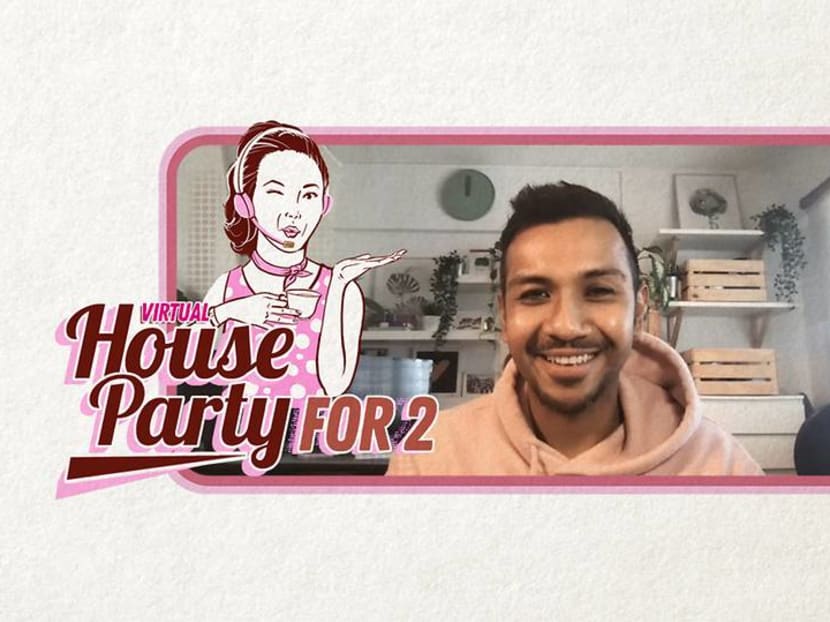 Taufik Batisah will always be nationally treasured for being our first ever Singapore Idol – fresh-faced and loaded with talent, he took the crown to much fanfare back in 2004 – but during this difficult pandemic period, he's never been gladder to have also stuck his fingers into numerous pies.
First Singapore Idol Taufik Batisah on why becoming a property agent was a great decision
With shows cancelled, television projects postponed and events put on hold especially during the "circuit breaker" period, it's been a very difficult time for musicians and artistes, who have been "super heavily affected", Taufik told me over a chat we had while recording for CNA Lifestyle's podcast series House Party For 2.
Fortunately, "I was pretty blessed that I have other avenues to support myself and my family."
The 38-year-old also runs fried chicken eatery Chix Hot Chicken – but during the circuit breaker, things were "crazy" in the worst possible way for the business, he recalled.
"It was more about survival… not so much about making a profit any more. It was just trying not to close down, which is what's happening to other establishments, unfortunately," he said.
It was especially difficult because he had planned for the restaurant to expand to a second outlet before the pandemic hit. "Everything had to be put on hold. So, that was a pretty stressful period."
It was his third and latest hustle that proved to be his strongest lifeline. Taufik had become a real estate agent one year ago, joining his older brother and team to help people buy and sell property.
"Luckily, with me not having all eggs in one basket, my property line actually saved me," he said. "Even during the (circuit breaker), with no physical viewings at all, my team and I managed to transact about 30 properties in a month, just via virtual viewings." And "that managed to keep me afloat for those couple of months."
He explained, "It's all about diversifying. I believe in learning new things."
In the entertainment industry, he went on, "being self-employed, you do not have the company giving you insurance coverage, you do not have bonuses, you do not have CPF contributions. You have to take care of yourself and your family. So, this is something that I've always had in mind over the years. Singing and making music is one of the things I'm doing. Opening Chix Hot Chicken was another source of income. So, I decided to add one more… I joined PropNex in September (last year)."
Although his interpersonal skills and laid-back charm have helped ease him into the role, "it's not easy. It's a totally different challenge altogether," he confessed. 
But "the best part is seeing the excitement in my clients' faces when they sell a unit and then they buy their dream home. It's a totally different, euphoric experience for me, you know?"
He added: "Being on stage performing, seeing the fans looking at me – that's a different kind of excitement. When I'm at my shop, I see people coming in enjoying my food, (that's) a different kind of excitement. So, I've been pretty blessed, being able to do all three things at once."
Do his clients ask him to sing? "They don't," he laughed. "Once it involves finances, the conversation gets serious." That said, some of his clients do happen to be fans as well. Some even tell him they voted for him back in his Idol days. "I'll be like, 'How old are you?' They say, 'I was 12 then.'"
Although it does help to be a celebrity, you won't last long as a property agent if you just bank on being recognised, he said. 
Drawing a parallel, "If you're a singer and you always depend on Auto-Tune, or you always sing behind the camera and put stuff on YouTube but you can't perform live, you're not going to last. So, you've got to be good at your craft. If you write your own songs, you can define your own sound."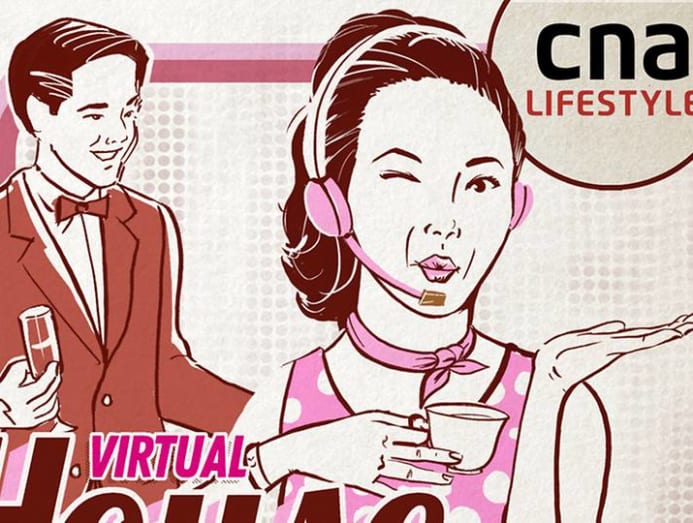 That's a lesson life has taught him over the years.
In the first two years after winning Singapore Idol, he recalled, "I kind of lost myself. Because of all of the fame, you know, all of the attention that I was getting, I felt like I was invincible. You know, like, 'Ooh, everybody knows me.'"
He continued: "I would go out, meet new people and assume they were my friends because everybody wanted to be my friend. I probably got a bit delusional, thinking that was going to last forever."
Eventually, he realised, "I needed to figure things out, I needed to write my own songs, I needed to have some form of substance rather than just the popularity that came with winning the competition. That's when I started to continually reinvent myself to try to constantly remain relevant in the industry."
And that's why the name of Taufik Batisah still has influence today. "I've built my brand over the years, from doing music (and) being an actor. I built my brand and I've maintained my brand scandal-free over the years. This is the hard work that I put in."
How about a word of advice from Taufik, who's obviously winning at life? 
Well, he tells you himself in our podcast: "I always have my crisis fund. That's very, very important, guys. If there's one thing you learn in this podcast, it's that you always need to save. It doesn't matter if you save S$100 or S$200 a month – at least you're saving some money, just to be safe, for your family and for your future."
Listen to the full House Party For 2 podcast to find out about the dark side of being the first ever Singapore Idol, what Taufik's fried chicken song sounds like and which book he read to impress his wife when they first started dating.
New episodes of House Party For 2 are published every Sunday at cna.asia/podcasts.