Taylor Swift makes surprise performance at super fan's engagement party
The pop star might also be on the cusp of releasing new music, with an Instagram tease of what might be her seventh studio album.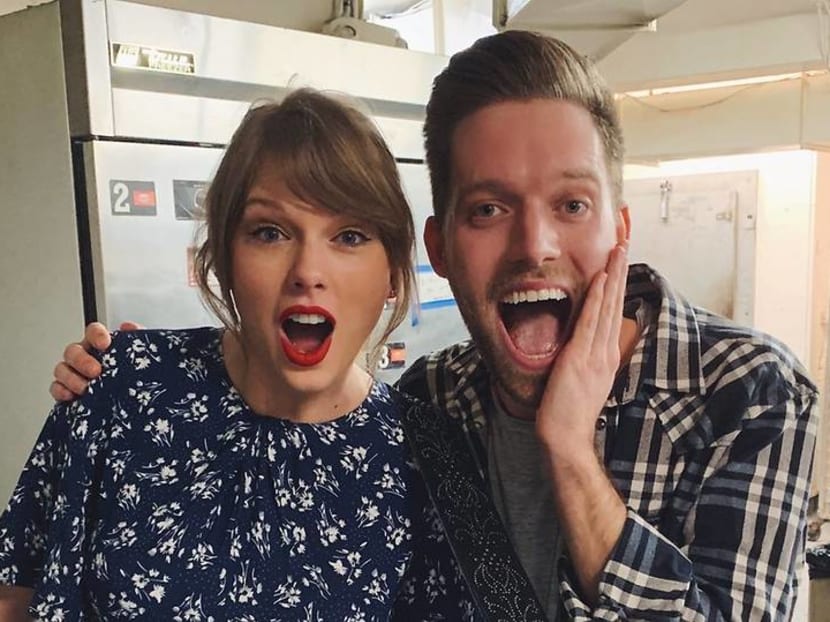 Pop star Taylor Swift made a surprise appearance at a super fan's engagement party yesterday (Feb 24), while also teasing a new era on Instagram.
Longtime Swiftie Alexander Goldschmidt surprised fans and family following his engagement to fiance Ross Girard by introducing Swift as his "my friend Taylor".
The pop star explained that Goldschmidt had emailed her to ask for the surprise performance of King Of My Heart, a special song for the couple.
Goldschmidt later shared photos of Swift looking shocked with his fiance in a series on Instagram.
The Shake It Off hit-maker also seems to be on the cusp of releasing new music. Swift shared a cryptic Instagram post early Monday morning (Feb 25, Singapore time) of a forested area in bright green and yellow hues, accompanied by seven palm tree emojis as a caption.
Twitter user and Taylor Swift fan @analovestay13 shared a few tweets examining how the palm tree motif has appeared in prior releases but remained unnoticed.
The trees appear as a glittery print on the back of rapper Future's denim jacket, seen within the first minute of the music video to her 2018 single Endgame.
Another fan, @shanswift22, circled Swift's tour outfit, music video look and magazine photoshoot, claiming they point at the following era. These include the 80's inspired pop record 1989, the hip-hop leanings in Reputation, and her upcoming seventh album, fronted by a palm tree motif.
One of the best-selling artists, Swift's latest album Reputation reached No 1 in 13 countries upon its release in November 2017. The album marked yet another sonic palette for the singer-songwriter as it explored fame and the media's coverage of celebrities.