Taylor Swift's new music video has finally arrived, and it's all colours of the rainbow
Featuring Panic! At The Disco's Brendon Urie, the video is a kitschy, pastel-hued romp through a melting Paddle Pop world.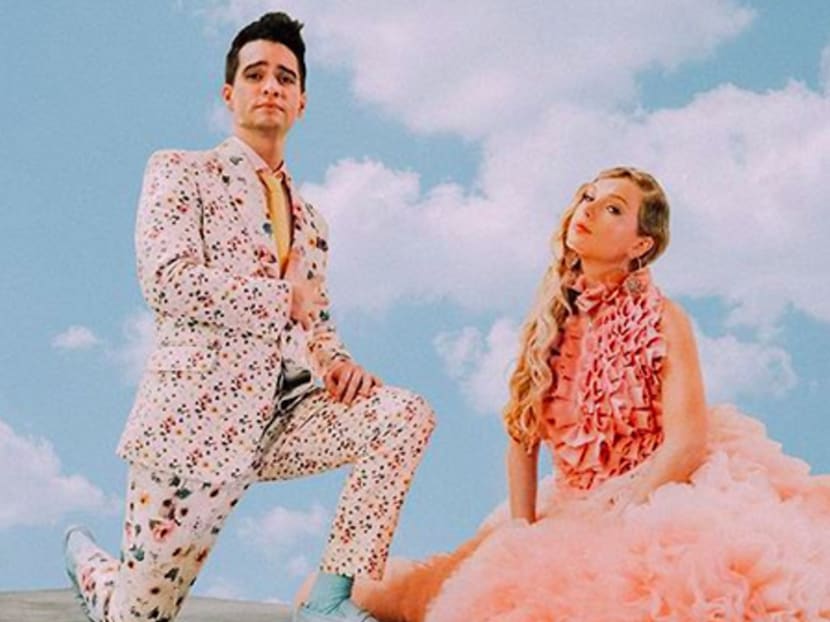 Taylor Swift has released a new song, ending the long wait for fans.
The single, titled Me!, is from her upcoming seventh studio album, and signals a departure from her dark modes of expression into rainbow-hued kitsch.
In the weeks leading up to the surprise release, the 29-year-old had released clues about the new song, changing her wardrobe to pastel colours and making posts on Instagram.

The buzz began on Apr 13, when she shared an Instagram Story picture of a countdown clock. She also posted a picture of six palm trees with a caption comprising seven palm tree emojis, a reference to the impending arrival of her seventh studio album.
The music video for Me! features Panic! At The Disco's Brendon Urie, who is seen having a domestic argument with Swift in French, after which Swift romps through a Parisian dreamscape full of pastel colours, glittery rainbows and unicorn gargoyles and Urie flies through the air clinging to an umbrella Mary Poppins-style, both chorusing, "You'll never find another one like me."
"Me! is a song about embracing your individuality and really celebrating it and owning it," Swift told American news channel ABC. "With a pop song, we have an ability to get a melody stuck in people's heads and I just want it to be one that makes them feel better about themselves."
The new song is Swift's first since she left her longtime label Big Machine Label Group and and moved to Republic Records and Universal Music Group.