Taylor Swift surprises nurse with gifts to thank her for being on COVID-19 frontline
The ME! singer sent the fan, who had also just turned 30, a handwritten thank you note and merchandise from her Lover album.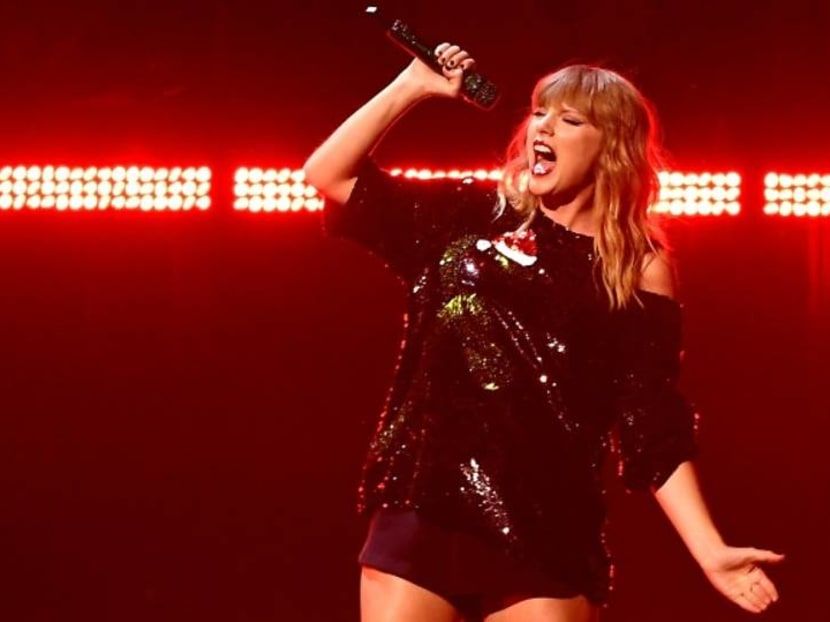 A nurse in the US recently had the "best day of my life" when singer Taylor Swift sent her gifts to thank her for being on the COVID-19 frontline, and to celebrate her birthday as well. 
Swift sent Whitney Hilton a handwritten thank you note and a bunch of merchandise from her latest album, Lover.
Utah nurse Hilton had just returned from a stint in a New York hospital to aid healthcare workers there fighting against the pandemic, and had written about her experience in an April blog post on Intermountain Healthcare.
"This is a humbling experience. I have so much to say but almost too overwhelmed to say it all. New York has been hit HARD. The people need help, the nurses need help, the doctors need help, everyone needs help. This is crisis mode like I've never seen," she wrote in the post.
After receiving the gifts from Swift, Hilton posted about the surprise on Twitter to thank the ME! singer for the gesture.
"I need to PUBLICLY THANK TAYLOR SWIFT @taylorswift & @taylornation13 @treepaine for sending me a box full of Merch & a PERSONALIZED LETTER from Taylor herself for my 30th birthday/for going to NYC to help as a nurse," she wrote. "This was quite literally the BEST DAY OF MY LIFE."
In her letter to Hilton, Swift wrote: "I wanted to send you some presents and to let you know I am so grateful for you. I can't thank you enough for risking your life to help people and for spreading the message loudly that people need to hear about taking this seriously."
Swift also wrote that she saw a photo of Hilton attending her show. She added: "Thank you for coming! I would love to give you a hug next time and thank you in person. With love and admiration, Taylor."