Eh oh! The Teletubbies healthcare workers are here in their self-made suits
They were designed by a Filipino full-time nurse who stepped up to make protective suits for his co-workers in the hospital he works in.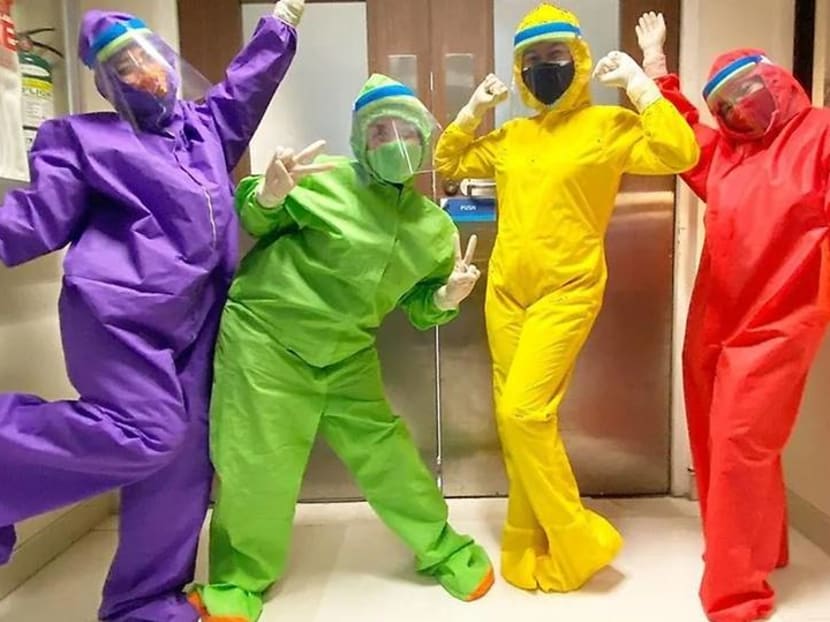 A Filipino nurse, who is also a fashion designer, recently brightened up healthcare workers' work lives in the Philippines with his colourful, homemade protective suits.

Adrian Pe, a full-time healthcare worker, saw that the hospitals in his country were low on personal protective equipment and decided to put his creativity and sewing skills to good use. The result? Teletubbies-themed protective suits that are now worn by the staff at The Medical City Iloilo.

In an Instagram post, Pe wrote: "I work a lot in the hospital and the work there is exhausting. And I have always taught myself to look for the beauty in it; to look in the beauty in the faces of the patients and to be grateful. And I will bring this aspect as a Nurse Designer, to see situations with a SILVER LINING".

And if that's not enough to make you go "aww", his co-workers at the hospital appeared to have helped him cut and sew the suits during their break time as seen on his other Instagram posts.