Teoh Ze Tong crowned Star Search winner; will quit Carousell job to act
The associate customer relationship management manager made it through two rounds of semi-finals and a star-studded judging panel consisting of Carina Lau, Simon Yam and Stephen Fung at the Star Search Grand Final.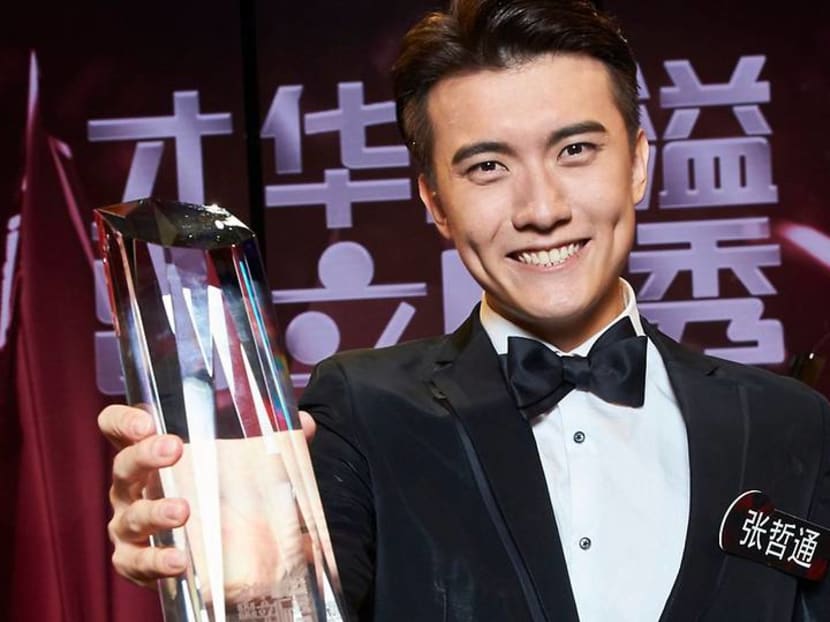 An emotional and teary Teoh Ze Tong emerged winner of Star Search 2019 on Sunday (Nov 3) at the Mediacorp Theatre, beating out 11 other finalists to clinch the title.
In second and third places are Herman Keh and Ye Jia Yun respectively, while Vanessa Ho took home the Samsung Galaxy: Breakthrough Talent Award.
Teoh, who still looked visibly surprised at the post-show press conference, said: "I'm not used to so many cameras. It feels very complicated. I didn't expect to win. Everyone did very well."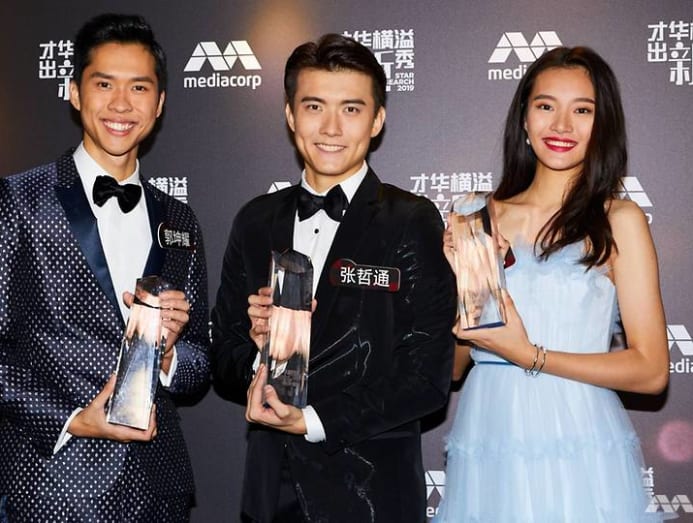 Asked if he would quit his job, the 26-year-old answered in the affirmative. "I will be joining Mediacorp for sure," he said. "My manager (from my current job) is here and he saw my win."

First runner-up Keh, 23, also expressed interest in pursuing a career in acting, saying, "My mentor Christopher has changed my life. I'm very happy to have met him. I can't 'play' anymore. It's time to get serious."
Ye, 17, who clinched third place, said: "My Mandarin isn't the best, so I will work on that and read more Chinese books. I hope to speak better at the next press conference."
The evening tested the contestants in four areas: The introduction segment; the talent and dance segment; the question round; and the mainstay of Star Search, the acting round. Their performances were judged by a panel consisting of actors Carina Lau, Simon Yam and Stephen Fung as well as industry veteran Man Shu Sum and Mediacorp's chief content officer Doreen Neo on Sunday.

Veteran actor Yam had highlighted before the competition that "it's not about doing well tonight. It's like the exams we took as children. How we did back then isn't an indication of how well we'll do in life. It's where we put our heart that matters," he said.
The awardees have come a long way. Their journey to stardom began with auditions in May, followed by an emotionally gruelling mentorship programme, and two rounds of semi-finals in October.

Teoh's win prompted his mentor Christopher Lee to exclaim, "Don't work in IT, be an actor", as he took the stage to congratulate his protege.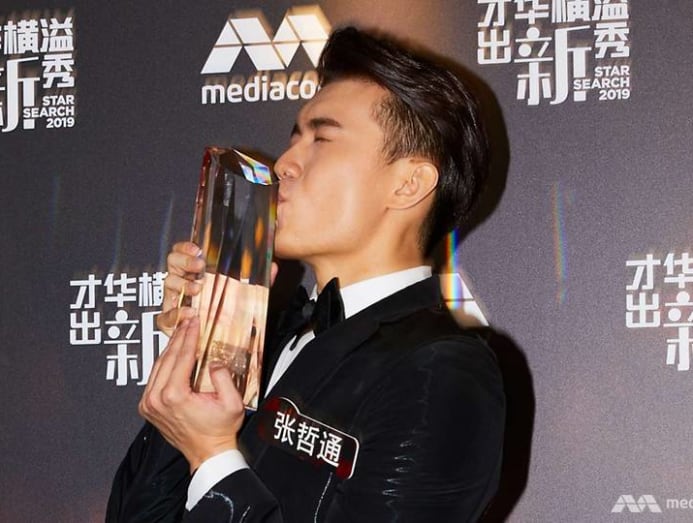 Other than Mediacorp contracts, the top-three winners were also awarded other prizes. Teoh drove off an Audi Q2, while first runner-up Keh brought home S$5,000 worth of Poh Heng jewellery and S$7,000 worth of prizes by Bonia. Second runner-up Ye won S$3,000 worth of prizes by Bonia. Ho received S$10,000 cash and a trip to Seoul for winning the Samsung Galaxy: Breakthrough Talent Award.

This is the 11th edition of Star Search, which took a nine-year hiatus after 2010. The talent show has launched the careers of Zoe Tay at the very first edition in 1988 as well as Lee, Felicia Chin, Andie Chen, Chew Chor Meng and many more.