'I'll be back, hor' – want to hear the Terminator: Dark Fate stars speak Singlish?
Arnold Schwarzenegger, Linda Hamilton and the rest of the cast give us their best go at delivering the iconic line in Mandarin, Malay, Tamil and Singlish. Check out the video.
He's back. She's back. And there are also some new faces to get used to in the highly-anticipated Terminator: Dark Fate, the sixth instalment of the sci-fi franchise.
The cast of Terminator: Dark Fate was recently in Seoul to promote the movie. So we asked Arnold Schwarzenegger, Linda Hamilton, Mackenzie Davis, Gabriel Luna and Natalia Reyes to try their hand at saying the iconic "I'll be back" catchphrase in Mandarin, Malay, Tamil and Singlish.
The "he" in question is, of course, Arnold Schwarzenegger, who plays cyborg T-800, while the "she" is Linda Hamilton, who returns to the franchise as Sarah Connor after last appearing in the second film, 1991's Terminator 2: Judgment Day.
The new faces are Gabriel Luna, who plays the new villain, Rev-9; Mackenzie Davis, who plays human/cyborg hybrid Grace; and Natalia Reyes, who plays Dani Ramos.
CNA Lifestyle was in Seoul to meet the stars of the movie, who were in town to celebrate the film's premiere.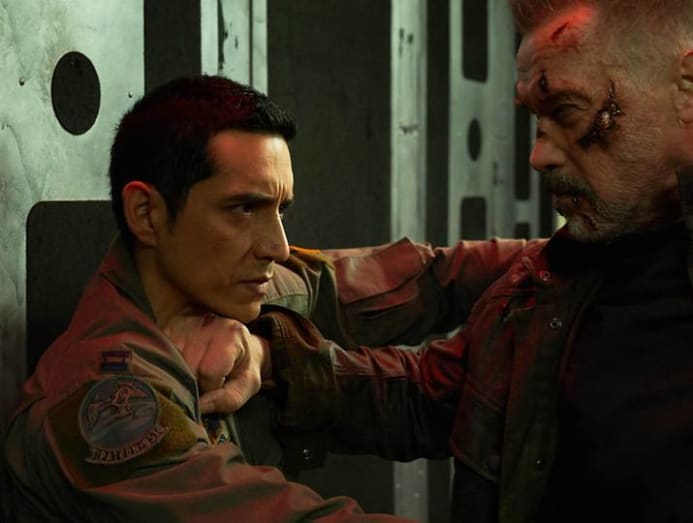 When Terminator, the very first movie in the sci-fi franchise, first hit the big screen in 1984, movie-goers were not only introduced to the concept of Skynet and the machines taking over, we also heard, for the first time, several catchphrases that became synonymous with the movie and the action star who delivers them.  
There's "Come with me if you want to live, "Hasta la vista, baby", and of course, "I'll be back."
Apparently, we came really close to not hearing any of these in Dark Fate as director Tim Miller, who also shot Deadpool, thought they were "overused."
He told CNA Lifestyle: "I didn't wanna do any of the 'Hasta la vista, baby', or the catchphrases, because they've been so overused. And then I thought, well, 'I'll be back', I love that one."
He added: "But we gotta do it different. We gotta give it to somebody else. We gotta give it to Sarah."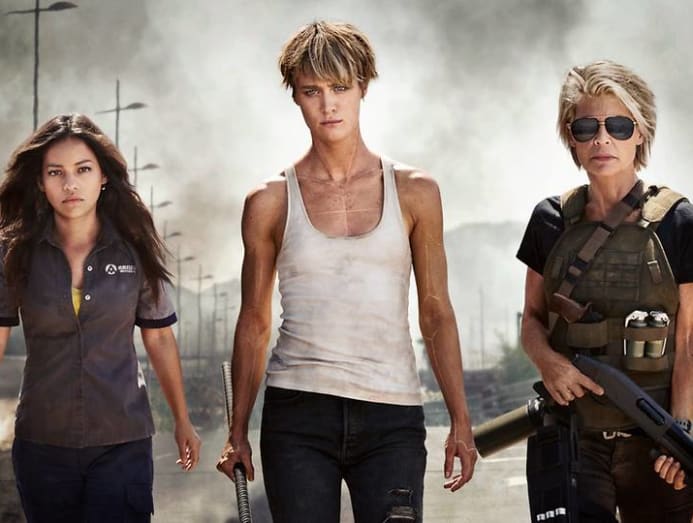 To celebrate the fact that we do get to hear the phrase one more time in the new movie, we decided to ask the stars to give us their best Singaporean version of it – in Singlish, Mandarin, Tamil and Malay.
How did they fare? And did they adequately capture the nuance in the different languages? Watch the video to find out.
Terminator: Dark Fate opens in Singapore on Thursday (Oct 24).