Thai durian stall manned by out-of-work gym owners as fitness rooms close
Amid COVID-19 restrictions, these fitness buffs have turned to flexing their muscles with the king of fruits.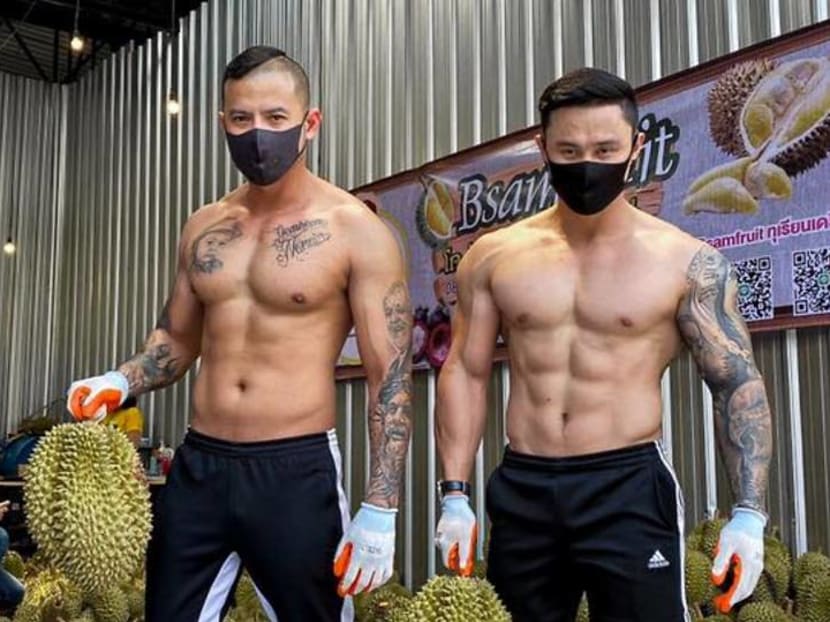 Durians and shirtless hunks: It's such a foolproof combination, you wonder why no one thought of it sooner.
Then again, perhaps only the Thais could have pulled this off – along with their shirts as well, that is.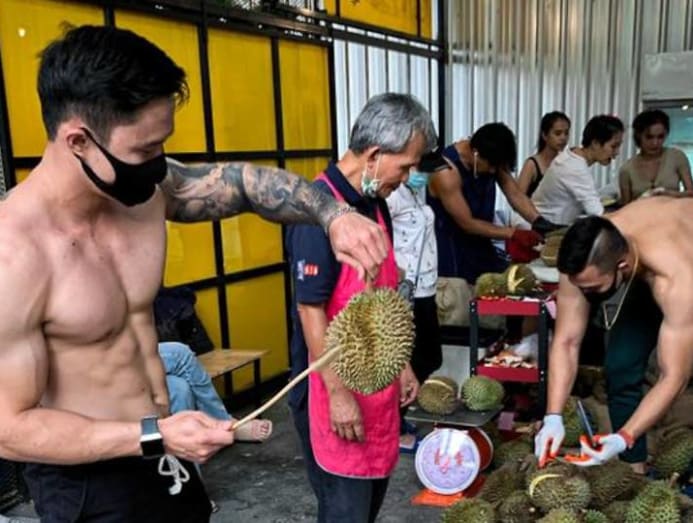 Bsamfruit Durian Delivery is a newly established outfit in Chiang Mai conspicuously owned and staffed by gym owners and fitness instructors, according to their Facebook page.
Since gyms have had to close due to COVID-19 restrictions, these hot bods have decided to put their muscles to good use, hefting, slicing and prising open the thorny fruits.
Yes, it's sweaty work – so we can't possibly expect them to keep their shirts on while they're doing it, can we?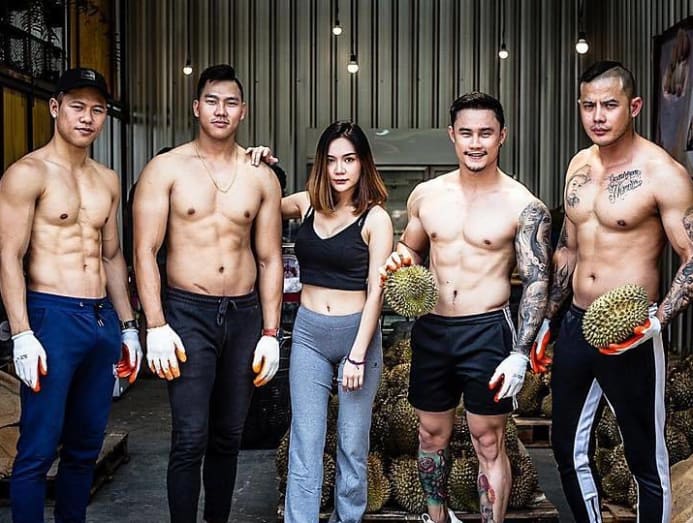 Bsamfruit's Facebook page is only two weeks old but already has more than 2,500 likes, and is rife with comments like "Yummy", "I'm not looking at the durian" and a couple of cheeky GIFs.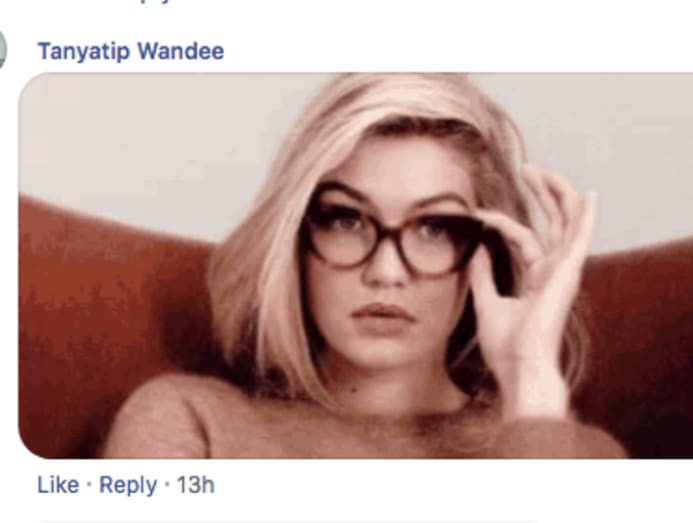 Gives new meaning to the term "heaty", don't you think?