Where was the first Starbucks outlet ever? Westeros, apparently
Maybe the Mother of Dragons just needed a jolt of caffeine after last week's crazy battle with the Night King?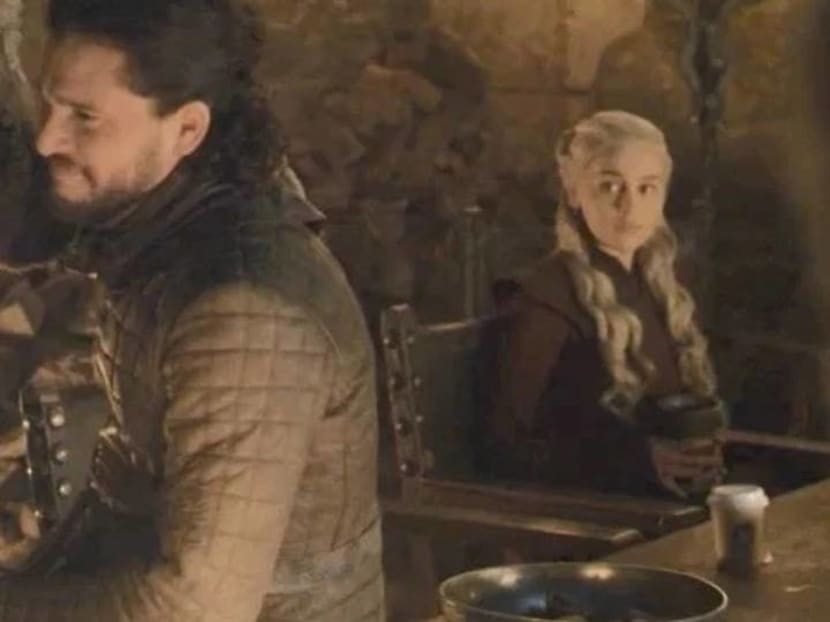 Way to ruin the moment, HBO! The cable network and creator of Game of Thrones has confirmed that the Starbucks cup left on the table during one of the scenes in episode 4 was a mistake.
Some eagle-eyed viewers had taken to social media during the show to share pictures of what looked like a Starbucks takeaway cup in front of Daenerys Targaryen during the celebratory scene in Winterfell. The cup appeared for all of two seconds around the 17:40 mark.
Bernie Caulfield, an executive producer on the show, confirmed the mistake during an interview with an American radio station. She quipped: "Westeros was the first place to actually, you know, have Starbucks."
HBO also poked fun at the error, releasing a statement that read: "The latte that appeared in the episode was a mistake. Daenerys has ordered an herbal tea."
The biggest winner from the blunder appears to be Starbucks, who immediately used the gaffe to advertise their Dragon Drink, which, despite its name, has nothing to do with the show.
Game of Thrones is in its eighth and final season with two more episodes to go before fans get to find out who will claim the Iron Throne.