The New Teen Titans' artist George Perez officially retires from the comics
The legendary comic book writer and artist, known for his work on both DC and Marvel titles, is stepping away from the industry after serious health concerns.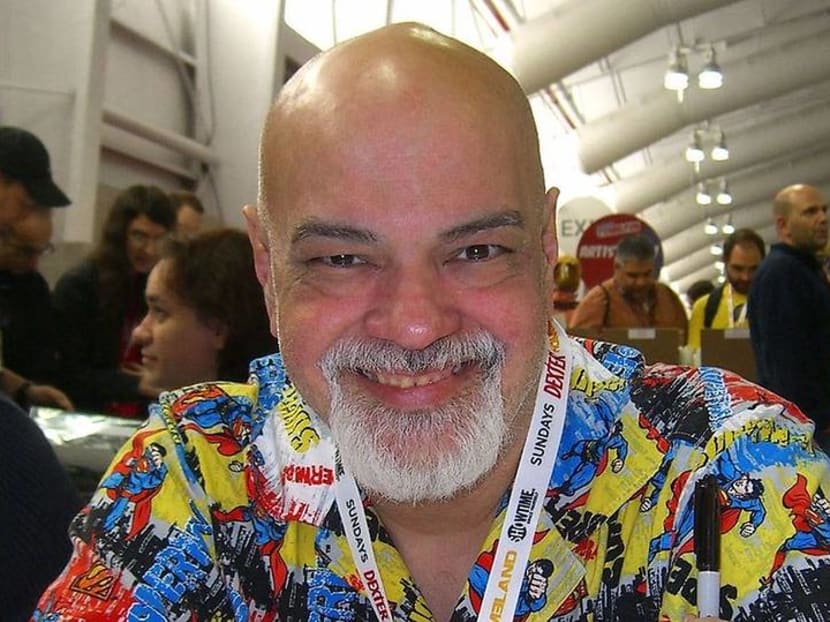 Comic writer and artist George Perez, 64, who worked on The New Teen Titans and Crisis on Infinite Earths with Marv Wolfman, has announced his retirement from comics and most published art.
Perez, who is also well known for his artistry on a wide range of other projects for both DC and Marvel – including The Avengers, Wonder Woman and Superman – revealed his departure on Saturday (Jan 19) in a Facebook post dedicated to his "loyal and kind fans who have supported me throughout the decades".
"In recent months, there has been a great deal of speculation as to the future of my career, my health, my ability to draw and my future convention appearances," Perez wrote in the post. "As a result, I would like to clear up everything first hand so that, hopefully, any rumours, speculation and misinformation can be laid to rest."
"While I know it's been no secret that I've been dealing with a myriad number of health issues (diabetes, heart ailments, vision issues, etc.), they have indeed have forced me to, for all intents and purposes, formally retire from the business of creating new comic stories."
"As for home commission requests, I'm afraid that my retirement must now extend to privately commissioned drawings as well… it's just becoming too much of a strain on my eyes to produce the fully rendered ink and pencil-tone pieces on a quality level that justifies the price I'm being paid for them."
Born in New York City in 1954, Perez created a comic book career that spanned nearly five decades, tackling almost every major comic character from Wonder Woman to Thanos.
His contributions to DC Comics' 1985-86 crossover event series Crisis on Infinite Earths pushed the reset button on the complex DC multiverse.
Lastly, his co-conception of Cyborg, Raven, and Starfire with Wolfman in the early '80s helped turn the Teen Titans (also featuring Robin and Beast Boy) into one of the most famous and beloved DC groups in the history of the comic book publisher.
The team-up of these heroes has endured for almost 40 years, spawning countless comic runs, two animated series, and a live-action show on DC Universe which premiered last October.
In the spirit of comic cliff-hangers, however, Perez left the door open for any "tempting" projects that may draw him out of retirement in the future.
"In closing, please don't feel sorry for me about all these life and career changes. Thankfully I earn more than enough income through royalties to have a comfortable life wherein I may never need to work again," he wrote. "Unless, of course, something really tempting comes along and I'm given sufficient lead time. Hey, you never know."
He stated: "Long story short, I will be just fine. I've had a wonderfully good run doing exactly what I have wanted to do since I was a child. Now I can sit back and watch the stuff I helped create entertain whole new generations. That's a pretty nice legacy to look back on."