Creative Capital: This Singapore online bookstore sells 'mystery-wrapped books' and customised poetry
Owner Adam Tie says that all you have to do is give him three words and a backstory, and he will craft a unique work of literature just for you.
Would you buy a book without knowing what you were getting? Adam Tie thinks so.
His online bookstore The Novel Encounter sells what he calls "curated mystery-wrapped books". The only hint you have to what you are buying are descriptions like "Human mind", "Foodie", "Dark urban fantasy", and "You are not alone".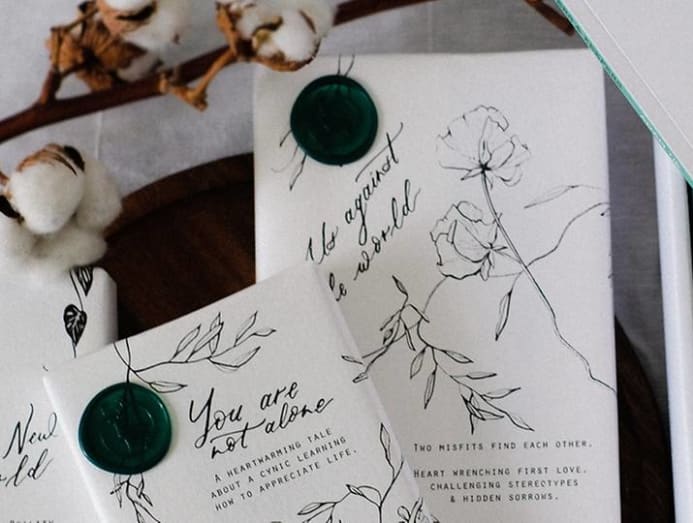 The books, he says, are curated through friends are all critically-acclaimed or beloved by fans.
Tie, just shy of his 30th birthday, set up The Novel Encounter four years ago.
Mystery books is just one half of what the company does.In fact, the other service is even more popular. Tie offers customised poetry – you give him three words and a backstory, and he will craft a unique work of literature just for you. He offers the same service at events – but at these live "performances" creates each poem in just five minutes.
WHEN DID YOU FIRST BEGIN TO WRITE?
I can't remember a time when I wasn't writing. Every notebook, napkin, un-sweaty palm—my own of course – was an opportunity to break the silence. 
Back in primary school, I remember charging classmates $1 for customised short stories. I'd ask them to give me a brief synopsis and I'd write them something. I never got too many customers – no shocker there – but the passion for writing was evident since I was a kid.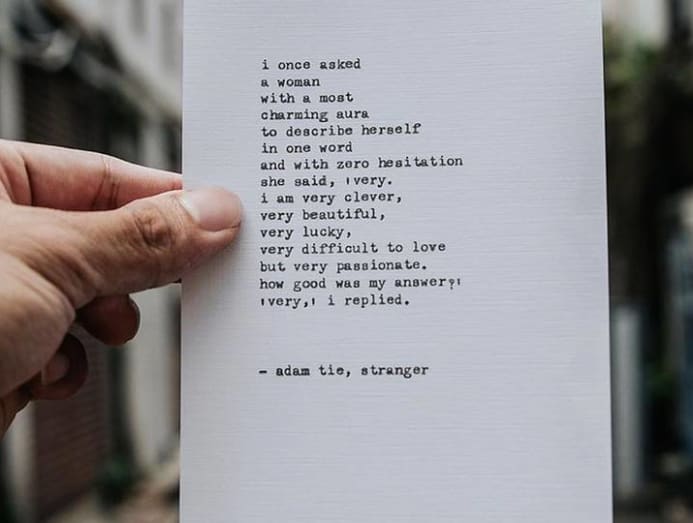 WHAT DID LITERATURE AND WRITING MEAN TO YOU WHEN YOU WERE YOUNG?
I've always been fascinated with strangers, so reading someone's novel was a way of exploring their inner longings, desires, prejudices and humour. It's not just words on paper; it's an invitation. 
As for writing, my initial reason for doing so was a means of catharsis and to connect with others. But the more I write, the more I realise that I derive great satisfaction in helping others feel more connected.
WAS STARTING THE NOVEL ENCOUNTER SOMETHING YOU HAD BEEN PLANNING FOR A LONG TIME OR DID IT HAPPEN REALLY QUICKLY?
I actually started The Novel Encounter as a way to learn how to be a business owner. I wanted to understand first-hand these foreign things of handling inventory, calculating margins, basic accounting, dealing with vendors, doing events, customer service, marketing and so on.
A buddy of mine who was already an established entrepreneur at that point told me to dabble in something that I was passionate about. Almost immediately, I decided I wanted to become a bookseller. In fact, the initial idea was to create a bookstore cum cafe.

He and some other entrepreneurial friends would sit with me for a brainstorm. Chats at a nearby cafe over iced lattes, plus meals over takeaway food by my poolside, led to us talking about potential names for the business, to the channels that I'd sell the books, to the way I'd package them, to how the logo would look like. In no way did this happen overnight, and in absolutely no way shape or form did it happen alone.
HOW WOULD YOU DESCRIBE WHAT YOU DO AND WHAT THE NOVEL ENCOUNTER DOES?
The Novel Encounter is a celebration of storytelling. On the surface, it's a platform that sells curated mystery wrapped books and customised typewritten poetry. But what I want this business to be is a safe space.
Whether it's curated books beloved by readers from around the world, or my customised typewritten poems or my published works, if I can help you feel less alone, more connected, more you, I consider The Novel Encounter to be exactly what I hoped it to be.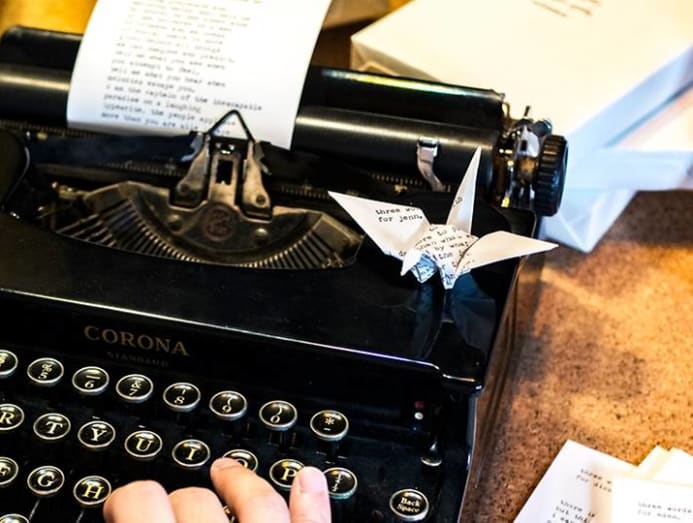 DO YOU GET MORE SALES FROM CURATED BOOKS OR FROM CUSTOM POEMS?
Customised typewritten poems. You know, I think it's because customers get to include their own three words – they get to share their backstory to a curious stranger and when the poem is completed, it's something that's entirely and uniquely theirs. 
No two poems I've written are ever the same. So this experience feels like a collaboration, it feels (and is) heartfelt. I think people enjoy that. Who doesn't enjoy the sincere, right?
WHAT HAPPENS AT ONE OF YOUR LIVE TYPEWRITTEN POEM SESSIONS?
Oh, it's so much fun. Let me break it down. I've been lucky enough to get invited to weddings, events, brand launches – some previous clients include Bobbi Brown, Fresh beauty, Formula One, Ferrari, and Aesop. They sit me down at a table at their event space with my typewriter and guests walk up and we kick-start a conversation. Strangers give me three words and a backstory and I'll write them a poem on the spot within five minutes with these three words included inside. I can't even begin to describe how much fun this is for me.
HAVE THEIR EVER BEEN A TRIO OF WORDS THAT LEFT YOU STUMPED, OR MADE YOU LAUGH?
Left me stumped, thankfully not yet – please don't jinx me. Laugh, definitely. I remember a particular one by this gent telling me "Ashley, bed, kisses" and refused to tell me anything more – wanting me to surprise him.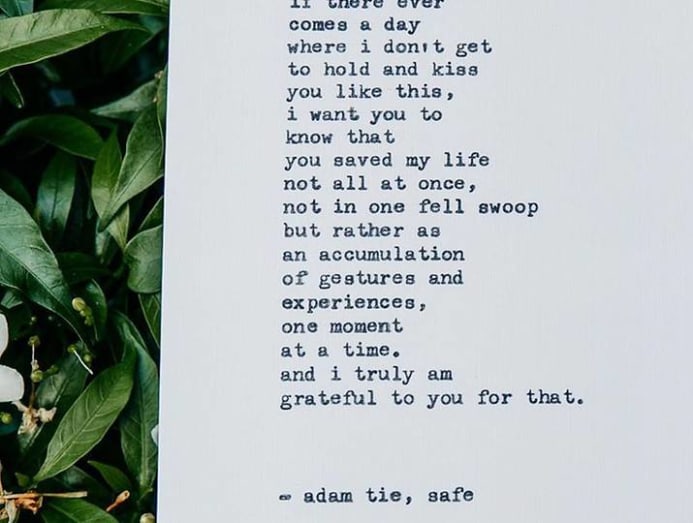 So I assumed it was for a lover, but when he read the poem he burst out laughing and told me it's actually a poem for his daughter. So I suppose that shows for names in particular, a backstory is necessary.
Contrary to popular belief, the tougher the words people give me, the easier it is for me to write. A guy once gave me "Billabong, Forex, Wonderwoman" and had his long-distance girlfriend on Skype on his phone counting down five minutes loudly. It was an interesting experience. I just love the live element of poetry writing immensely, I always have fun doing it.
IS THERE A PROCESS THAT YOU USE TO BE ABLE TO COME UP WITH POEMS IN 5 MINUTES?
Words fascinate me because they always seems to find a way to connect. There's a reason why this person chose those three words, whether on purpose or subconsciously. They usually have a personal connection with these words, so as long as I draw the parallels, it becomes quite a seamless process.
Then I try to read subtle things about the people who have requested the poems. The way they wear their clothes, the way they interact, what food they have in their hand. If it's a couple, how they interact, whether they have stark contrast in their mannerisms, how their personalities seem.
This is why no matter how much fun I have doing orders of customised poems from my online store, nothing quite beats writing a poem for someone in person. There's just so many things to pick up and try to capture and put into words.
WHAT ROLE DO YOU THINK POETRY SHOULD PLAY IN OUR LIVES?
There's a quote by F Scott Fitzgerald that says, "That is part of the beauty of all literature. You discover that your longings are universal longings, that you're not lonely and isolated from anyone. You belong." Language will always be a crucial element in the way that people connect, understand and feel alive.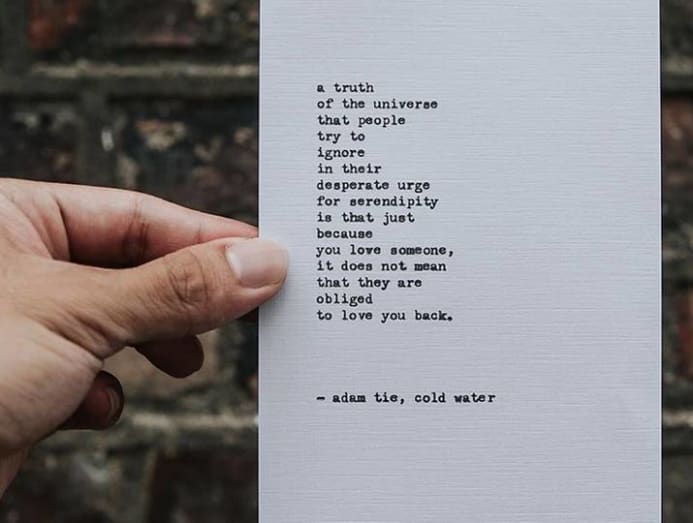 HOW DO YOU CHOOSE THE BOOKS THAT YOU SELL? HAVE YOU READ EVERY SINGLE ONE?
I try my best to but I recognise that my taste in books is not universal. I have a group of book lovers that I consult, book lovers of every genre, and every few months I finalise a list of 30 plus books.
From there, I make sure these books are critically-acclaimed and beloved by readers across the world to avoid personal bias. I'd like to believe that we have something for any kind of book lover - we have mystery, romance, sci-fi, thriller, chick lit, humour, mind-openers. The running theme is that I make sure the quality is there, no matter what title is introduced.
YOU ARE ALSO A DIRECTOR IN A MARKETING AGENCY. IS THE NOVEL ENCOUNTER A SUSTAINABLE BUSINESS? WHY TAKE ON ADDITIONAL WORK?
Well, at the end of the day, though I relate the most to being a storyteller, I want to dabble in businesses where I experience personal growth.
So aside from The Novel Encounter and my writings, I'm a director of a creative agency called Grimm & Co where we specialise in F&B and lifestyle clients. I also run the marketing for my friend's business, Interstellar Goods, where we sell award-winning Kickstarter projects and modern inventions from across the world.
In every business that I run, I want to dabble in both free-form and structured creativity, putting myself in safe spaces and less comfortable positions. I take on new projects because I want to be constantly growing, learning and evolving.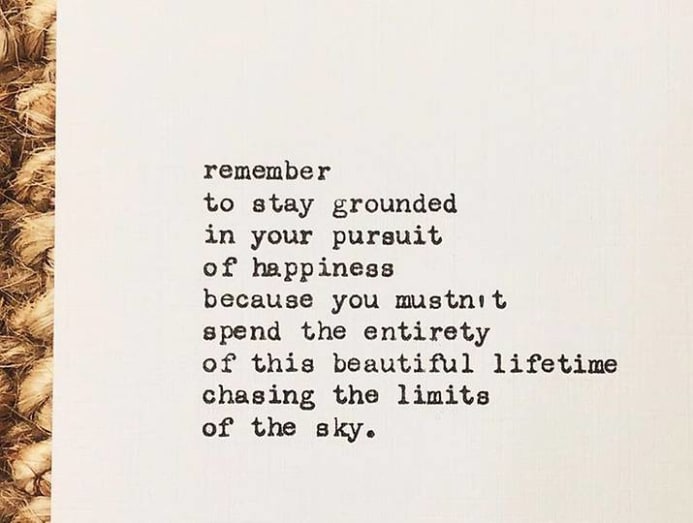 DO YOU THINK SINGAPOREANS AS WHOLE ARE WELL READ?
I believe so! There's a close-knit community of book lovers in whatever society you look into and I think that's a testament to storytelling. Whenever I'm at live events selling my poetry and mystery books, through conversations with strangers, I always end up with an entire list of recommendations for new books to consider bringing into my catalogue.
THERE SEEMS TO BE AN EXCITING YOUNG GENERATION OF WRITERS AND POETS. IS THERE A SCENE OR DOES EVERYONE WORK VERY INDIVIDUALLY
I think in its essence, writing is a personal experience. But there are local communities like SingLit Station that champion lovers of writing and reading, and it's very heart-warming to experience how kind and generous in spirit they are.

CAN YOU TELL US ABOUT THE NEW BOOK COMING OUT LATER THIS YEAR?
It's my debut novel! It's a local homage to my favourite novel of all time, The Great Gatsby. It's called This Life Electric – a story about a soft-spoken soul with a loud mind returning to Singapore by chance after many years.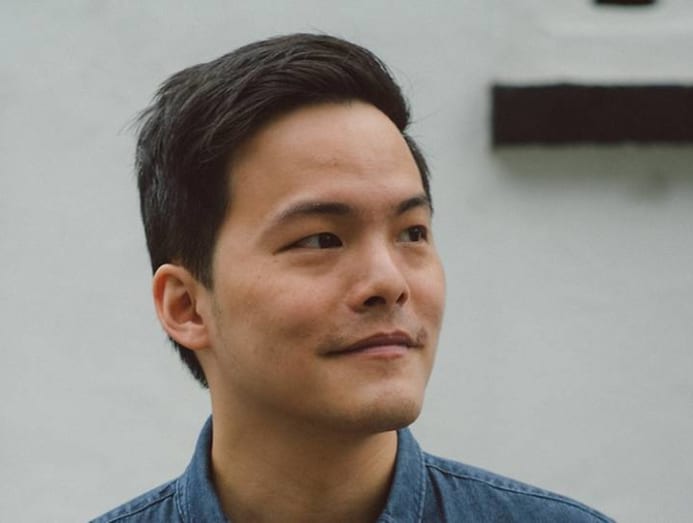 He finds himself in this shophouse called The Haven, owned by his enigmatic ex-classmate that hosts parties of interesting and celebrated people as a means to create a safe space for people to lose themselves and find what they've always been looking for. In a nutshell, this book is about an introvert in a party space and all the intriguing people he comes across and experiences.
I had a lot of fun writing this and I hope people do too. It'll be available in The Novel Encounter's online store and awesome bookstores across Singapore. It was published by Landmark Books. They also previously published a collection of my poems called Finders & Keepers.
HOW HAS THE PANDEMIC AFFECTED YOUR BUSINESSES?
Like most people, my business has taken a hit, which is understandable. But one heartening thing to take note of is that gift purchases have risen. It shows that humans are social creatures that always find a way to connect with each other.
Through distance, we realise who we hold close. It's awesome, isn't it? Customers are purchasing mystery books for friends with an additional note with inspirational words, or purchasing customised poems to inspire loved ones. It's humbling to be part of this intimacy.
WHAT'S NEXT FOR THE NOVEL ENCOUNTER?
The newest collection of curated mystery wrapped books is due to come out at the end of the year – the artwork on the wrapping once again done by my talented frequent collaborator The Wild Abandon. Also, my debut novel This Life Electric, as previously mentioned, is also due to be out in stores at the end of the year. So watch this space!