'Are you famous?': Thomas Ong recounts funny exchange with young guy in same course
The actor-turned-durian-seller was initially glad that he was wearing a mask during the food safety course so no one would recognise him. As it turns out, that may not have been necessary.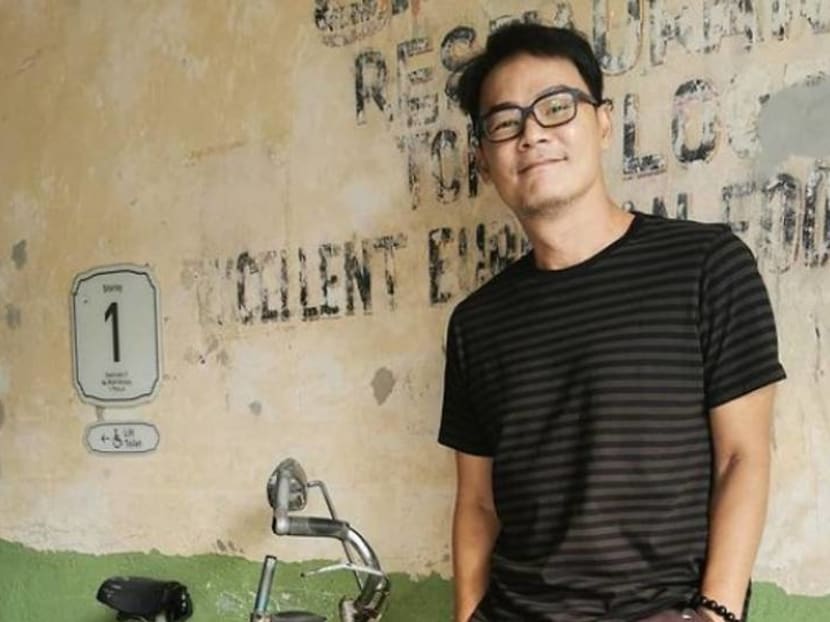 Thomas Ong may be a household name for many, especially those who grew up watching local dramas on television. However, the younger generation may be unaware of his fame.
On Tuesday (Apr 6), the actor-turned-durian-seller posted a hilarious story on Instagram that began with him sharing that he had completed a food safety course that allows him to "legally" open the fruits for his customers. He wrote that throughout the course, he was relieved that he had his mask on so no one would recognise him.
It turned out that may not have been necessary.
Thomas went on to talk about two course mates who he jokingly called "little rascals" as they are only in their 20s.
The star of Channel 8's Super Dad said that he decided to give the two guys a lift home as they lived near him. They even stopped by a coffee shop to have a meal before heading back, during which time a woman approached Thomas for a picture and he happily obliged.
"Are you famous?" asked one of the youngsters, who is 23 years old.
"I am an influencer," Thomas replied. He went on to ask the young man if he had heard of Wang Lei, referring to the 60-year local veteran actor.
Thomas' new friend then asked him what sort of influencer he was, and also if he was as old as Wang Lei.
The former actor, who is 52, jokingly asked if he looked very old, to which the young guy replied, "You look older than my parents. Sorry, I am very blunt".
We then find out that the guy's parents are 43 years old.
Thomas found the whole exchange so funny that he had to share it with his more than 100,000 Instagram followers, with the hashtag #generationgap.
He ended the post with multiple laughing emojis, saying that he figured he does not need to wear a mask at all as no one will recognise him in the first place.