Watch Timothee Chalamet's new starring role – as Edward Scissorhands' son
The actor plays Edgar Scissorhands, alongside the movie's original star, Winona Ryder, in a new advertisement.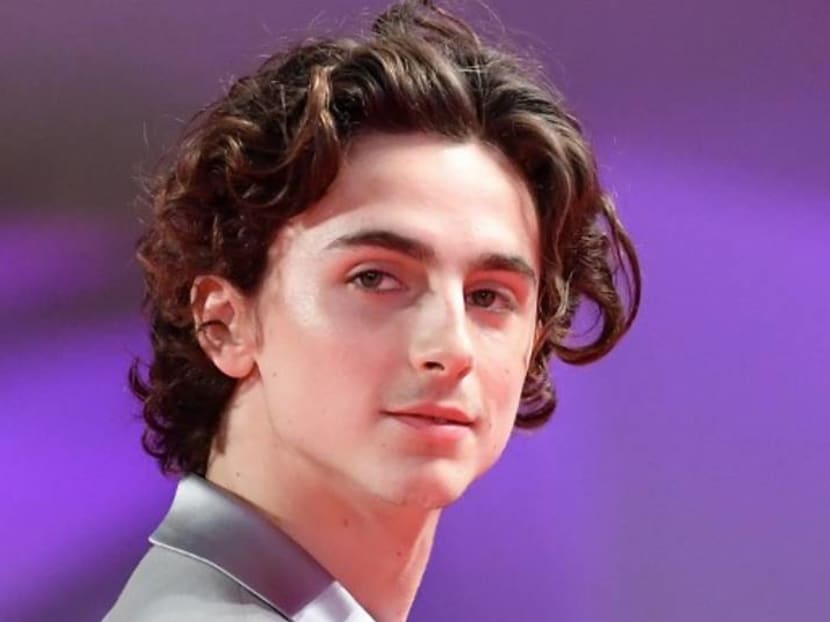 If you ever wondered what happened to Edward Scissorhands, the character played by Johnny Depp in the 1990 movie of the same name, wonder no more.
Apparently he and his love interest, Kim (played by Winona Ryder), had a son together – and he's played by none other than Timothée Chalamet.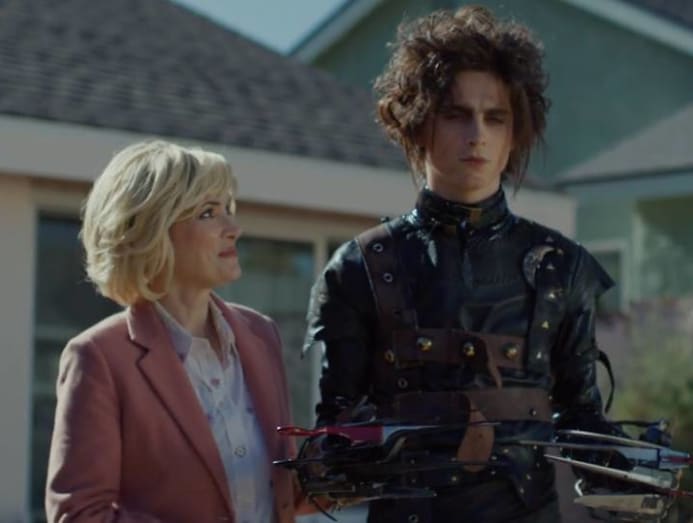 At least, that's the premise of a new advertisement that ran during the Super Bowl on Sunday (Feb 7).
Ryder narrates at the start of the clip: "This is the story of a boy with scissors for hands. No, not that one".
Edgar Scissorhands is finding it hard to fit in the world that's not made for people with scissors for hands – not unlike his father's own struggles in the Tim Burton-directed movie.
Among other mishaps, he gets snagged in a fence and punctures a football during a game with friends. However, he's very good at making fancy, off-menu sandwiches in a deli.
There is another thing that he doesn't have trouble doing – driving a Cadillac because the car comes equipped with driver-assistance technology. As you can already guess by now, this is a car ad.
Director Burton himself approved the concept for the ad. "It's rare when a work you're proud of continues to live on and evolve with the times, even after 30 years. I'm glad to see Edgar coping with the new world! I hope both fans and those being introduced to Edward Scissorhands for the first time enjoy it," he said.
And Chalamet absolutely nails the look. Now who's up for getting a full-length Edgar Scissorhands movie? Just don't overthink the biology of it too much.