Tina Fey and Amy Poehler back to hosting the Golden Globes in 2021
The former Saturday Night Live duo return for their fourth appearance on the awards show, taking over from Ricky Gervais.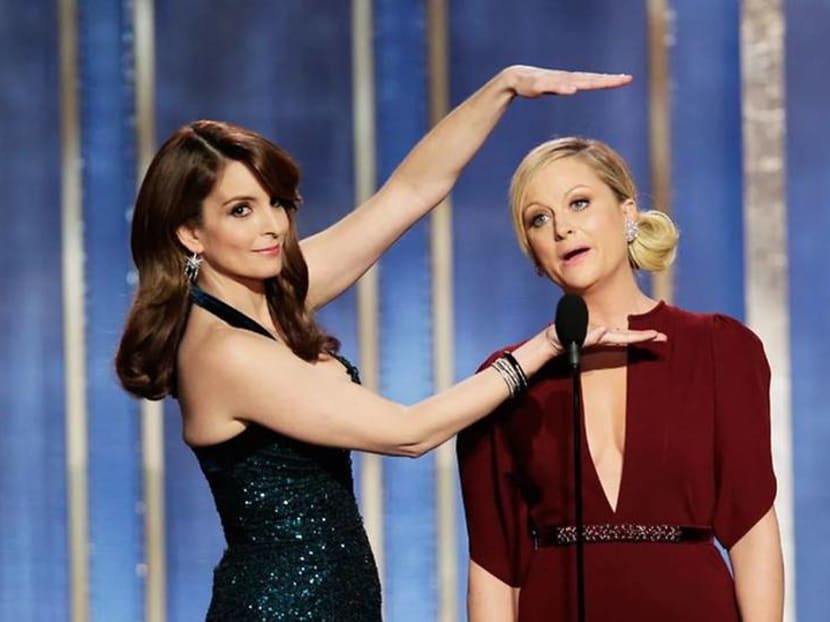 Not impressed with Ricky Gervais' Golden Globes hosting antics? Don't worry, Tina Fey and Amy Poehler will be back next year.
The dynamic duo will be back as co-hosts of next year's Golden Globes, Poehler revealed on Saturday (Jan 11) during the Television Critics Association's press tour event.
While the exact date has not been confirmed, the news comes after the announcement that next month's Oscars will be without a host for the second year in a row.
The Saturday Night Live pair previously hosted the Golden Globes for three consecutive editions – 2013 to 2015 – and won praise for their jokes and their chemistry with each other on stage. The next few years saw Gervais, Jimmy Fallon, Seth Myers, and the tag team of Andy Samberg and Sandra Oh stepping in, before Gervais came back this year for what's supposedly his last time hosting the show.
Outside of hosting, the Fey-Poehler pairing has resulted in some of the best comedic moments – from the classic Mean Girls to Baby Mama and Sisters.
Lorenzo Soria, president of the Hollywood Foreign Press Association, said: "There's no denying that Tina and Amy's comedic chemistry is infectious. We can't wait to see the dynamic duo return to the Golden Globes stage."