Swipe and socialise: Tinder's CEO shares how COVID-19 changed the dating game
If you thought the pandemic has brought the art of casual encounters to a standstill, think again. No one can meet up physically but they can just "hang out" online.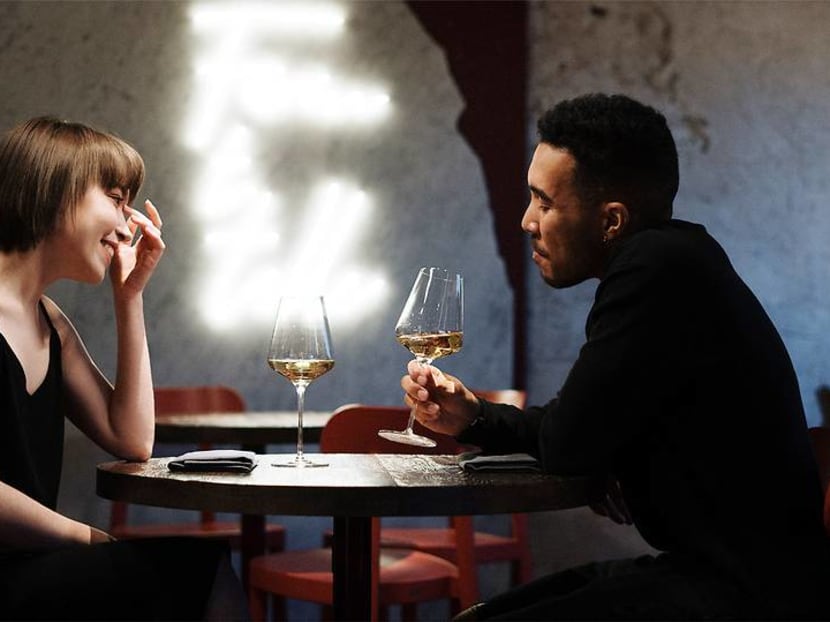 Since its inception in 2012, Tinder has built its reputation as the go-to online dating app for singles to quickly and efficiently arrange casual dates. And along the way, perhaps even develop a meaningful relationship, or not.
The US-based firm's app has been downloaded more than than 340 million times, and is available in 190 countries and in more than 40 languages.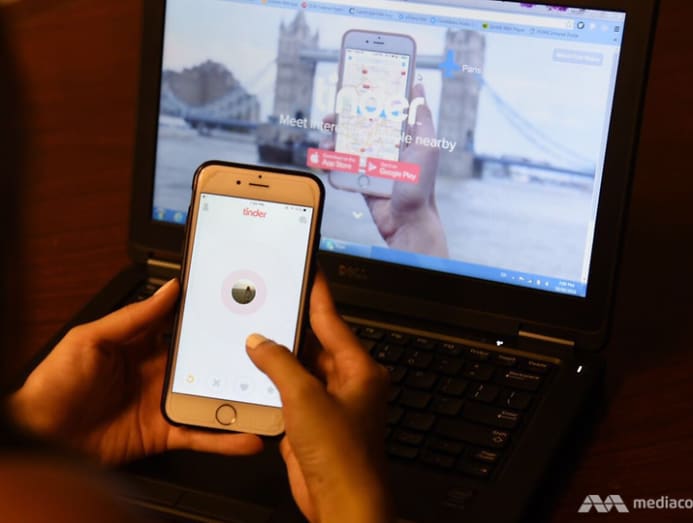 In the first quarter of 2020, it counted six million paying customers, who spent on features such as "super likes" to show how enamoured they are of someone, "boosts" to bump up the visibility of their profiles, unlimited swipes to increase their options, chances to connect to users in other countries, to find out who has already "liked" them (thus saving the effort of barking up the wrong trees), or simply, to not be bothered by in-app pop-up ads.
But as the COVID-19 pandemic spread across the globe, and singles stopped being able to get together to, erm, Netflix and chill, how would an app designed to facilitate physical meetups survive and prosper in a dystopian present and future, where the "new normal" involves lockdowns and social distancing?
CHANGING SOCIAL CULTURE
"Tinder is evolving to become not just an online platform people use to quickly match with, then meet people IRL, to a platform where people can hang out and get to know each other while engaging in shared activities," explained its CEO Elie Seidman, during a Tinder-hosted roundtable video conference on Wednesday (Jun 10).
When lockdown measures were announced, he said, the company placed in-app notices reminding users who might be tempted to meet their new friends offline, to adhere to their governments' and health authorities' safe distancing measures.
"The way we use technology has changed over the years. In the early days, it was all about information Internet. That evolved into the commercial Internet in the '90s, when we got used to buying things online. The 2000s was the era of social Internet." said Seidman, who became Tinder's CEO in late 2017. 
Prior to that, he was chief executive of OkCupid and, before that, co-founder and CEO of online travel business Oyster.com, which has since been acquired by TripAdvisor.
The majority of Tinder's users has always been in the 18-24 age group, but in the eight years of Tinder's existence, "this generation (of 18- to 24-year-old Tinder users) is different from the generation before. It's the first generation that has used social Internet, such as Messenger and video conferencing, from a very young age. We've got a really interesting view of social culture of young people, and we're seeing it globally, even as different countries are at different stages of evolution. It's really fascinating," he noted.
"There's a significant cultural shift happening – one we've seen for a while in Gen Z, but it's accelerating and expanding. Because of COVID-19, we're seeing three, four, five years' of change within three, four, five months."
SOCIALISING ONLINE AND IRL
For starters, the boundaries between virtual/digital and IRL worlds is becoming increasingly blurred.
"That social discovery online and IRL are the same is not a new idea for Gen Z members. We did a focus group about a year ago, and were talking about how IRL experience differs from app experience, but one of the participants in the focus group said: 'The digital social experience I'm living is my real life'. That's very different from how we perceived it 10 years ago," Seidman noted.
He added that since the pandemic started four months ago, "lots of people have been connecting online via Tinder", and had gone "from swiping to socialising" – even with people living thousands of kilometres across the world.
When the pandemic struck, Tinder made a paid feature called Passport, that lets users connect online with people from around the world, free, and "saw hundreds of millions of matches connected around the world. It helps to open up the world and creates a big community in the world of young people looking to connect with someone new," said Seidman, noting that "Seoul was one of the most popular spots on Passport".
Lots of people have been connecting online via Tinder (and have gone) from swiping to socialising.

It appears that geographical proximity (a key algorithm that fuelled Tinder's success in arranging casual encounters) no longer matters now since no one is supposed to meet anyone else at close quarters.
VIDEO HAS BECOME BIG
Another observation Seidman shared was how powerful a tool video interaction can be in making, and sustaining, social and emotional connections.
"When I was growing up, video calls were a thing you saw in sci-fi movies. But when you look at how Gen Z plays multiplayer online games while FaceTiming one another, or how they came up with interesting hacks to deal with social distancing measures, such as taking a virtual cooking class or playing Animal Crossing together in real time, while still chatting, it's very inspiring and interesting," he said.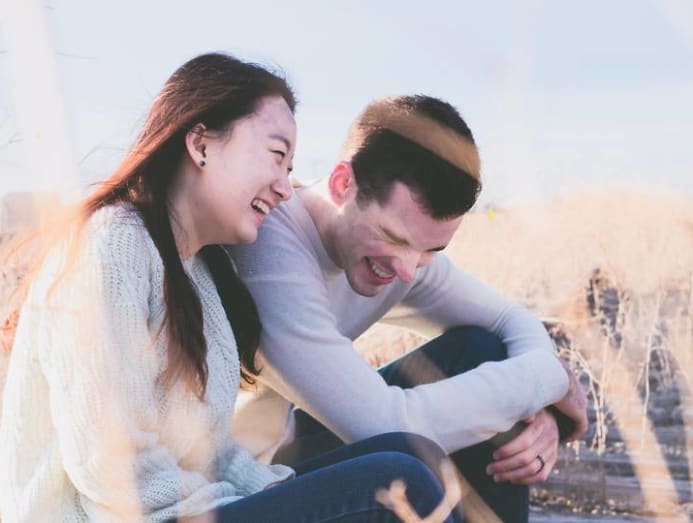 IS HOOKUP CULTURE DEAD?
Another thing Seidman has noticed about Tinder's Gen Z users is that they "want to connect and get to know each other and bond in a non-pressured way, in a group, and over an activity".
"It's not a new idea as that's what they were doing already in real life: Instead of getting to know someone new one-on-one, which might feel uncomfortable, they were choosing to bring their group of friends, to meet a new friend's group of friends".
As such, Seidman concludes that "for Gen Z, it's about shared digital experiences. Tinder's history used to be about coming and swiping and meeting first online, then socialising in the physical world. Now, it's a place to swipe, socialise and come hang out on Tinder."
REDEFINING ONLINE DATING
The company expects that "APAC will be 25 per cent of our total revenue base in two years' time", hence the importance of ensuring the app provides relevant services for the demographic.  
Seidman pointed out a few examples, such as Swipe Night, an interactive first-person story that is "a way to chat and socialise over a shared activity". 
Tinder's history used to be about coming and swiping and meeting first online, then socialising in the physical world.

There's also the free One-on-one video feature that will operate on a double-layered, double opt-in policy, so both sides of a match would have to give their consent each time they want to video chat, before they are allowed to see each other.
Safety is, no doubt, a concern so there's Safety Centre, where users can read dating safety tips as well as manually enter the date, time, and location of planned dates into a "Tinder Timeline" that can be shared with friends. 
Users will also need to download the Noonlight app (a safety platform) and enable location tracking. They then have the option to add a blue badge to their profile – much like how homes protected by security systems put up signs that they are protected by a security system as a deterrent to would-be criminals.
It's ironic that the future of dating looks a lot like a throwback to a retro era where young people got by with pen pals and group activities, and dating apps are now promoting getting to know someone slowly, carefully, meaningfully – from a safe distance, and in groups.  
But then again, it might just be a much-needed reset during these challenging times.