Applying for a job? How to write a resume that improves your chances of getting hired
Experts tell CNA Lifestyle how to impress potential employers, score that interview and, hopefully, get hired. Tip: The right font helps.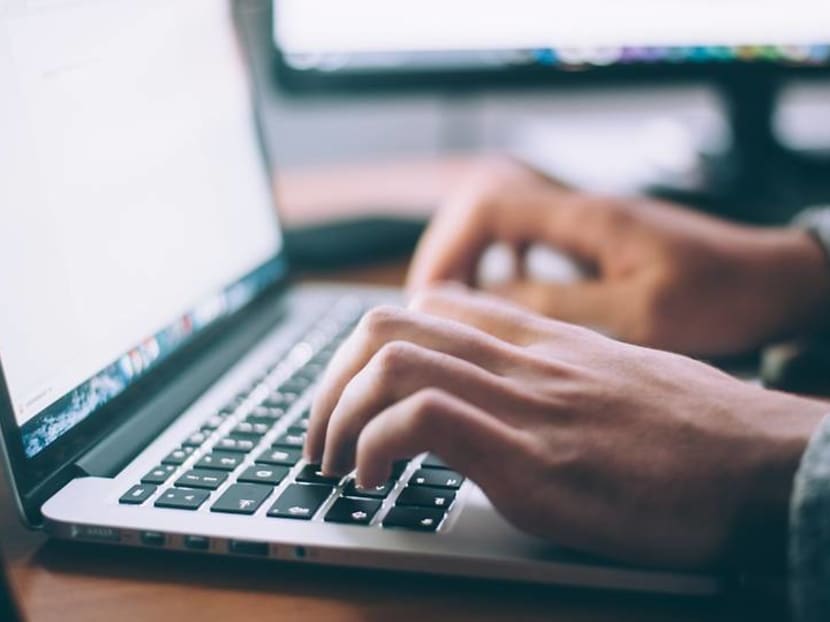 The global pandemic has triggered a lot of changes. On top of dealing with disruptions in our life, some of us may have lost our jobs or continue to have no luck getting attention from potential employers.
While many things are beyond our control now, there are some things that are, especially when it comes to trying to look for a job. Namely, the state of your cover letter, resume and/or CV.

If the last time you updated yours was months ago, it might not be a good idea to simply add your previous job description, run spell check and hit "send".
There's an art to crafting your job application documents that increases your chances of standing out for that next step: An interview.
"Resumes should clearly express your value proposition and achievements, and not merely a copy-and-paste of your roles and duties," said Lim Kai Ning, the head of social impact at CareerSocius, a social enterprise that provides affordable personal branding services to job seekers in Singapore.
To avoid a cookie-cutter resume, highlight your achievements, suggested Harry Suresh, the founder and CEO of ResumeWriter.SG, a recruiter licensed by the Ministry Of Manpower.
"In their work descriptions, candidates list only their day-to-day responsibilities, which simply shows that they can do their job. Achievements, on the other hand, show they excel at it," he said.
Another way to stand out is to include metrics or "measurable quantifiers" to give a sense of the scale and impact of your work, suggested Suresh. "For achievements, a great way to structure them is, "Accomplished (X) as measured by (Y) while doing (Z)."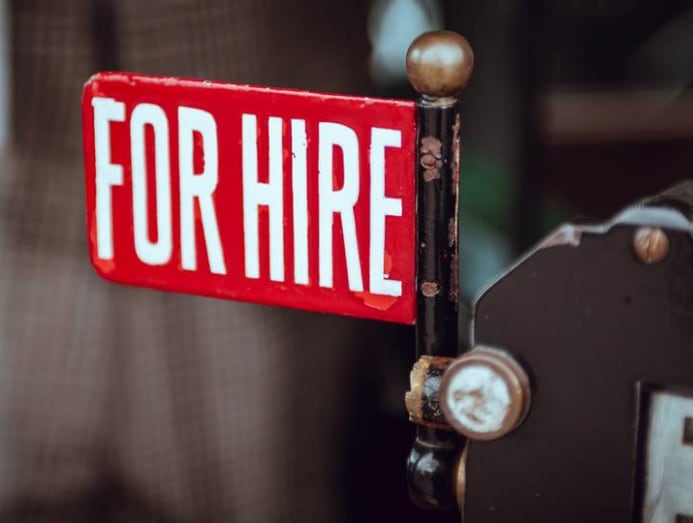 Having said that, do not recount your job experiences in full, said Lim. "Some people submit really lengthy resumes with too many descriptors. The best resumes pack a punch and are succinct."
It also helps not to excessively use jargon. "It is better to spell out certain abbreviations in full and not assume that all employers widely recognise them," she said.
Another no-no is burying your skills at the end of your resume in a skills section, or focusing on soft skills instead of higher value, hard skills, said Suresh.
"Key skills should be listed near the top of the resume; this is essential to communicate core skill sets to recruiters at a glance."
Still not quite sure if your cover letter and resume (or CV) are ready to be sent out? Here are more tips from the experts.
WHAT TONE SHOULD MY COVER LETTER TAKE?
First, research on the company's culture and style to determine how casual or professional you should sound, advised Lim.
"Cover letters are slightly more emotive and you can use the opportunity to showcase your purpose, passions and strengths in a strategic manner."
Next, use action-oriented words like "initiated" or "revamped" to show you played an active role in making things happen, said Lim.
"Avoid using vague, passive words like 'assisted' or 'supported' that do not indicate much about your scope of contribution." But be mindful not to exaggerate excessively, she said, as it may come across as hard to believe or less authentic.
In your resume or CV, Suresh recommended using concise and direct sentences, and cutting out buzzwords – even articles ("a", "an", "and", "the") and pronouns ("I", "me", "who") – for maximum impact.
Also, use action words and substantiate your claims with metrics to come across as credible and confident, he added.
"For example, stating, 'Directed team of 12, managing annual sales pipeline of S$12m' appears much more impressive (and professional) than, 'Sales ninja, responsible for growing the brand's synergy'".
I HAVE SO MUCH TO INCLUDE – WHAT DO I PRIORITISE?
When determining what to include or prioritise, focus on your most recent roles as these are likely to be the most relevant to your current career goals, advised Suresh.
"For roles that are five positions or over 10 years back, jobseekers can often limit it to the job title, company, and dates."
Resumes should clearly express your value proposition and achievements, and not merely a copy-and-paste of your roles and duties.

Don't tell grandmother stories and describe the day-to-day operations, said Lim. Instead, say how you have made an impact in your work and quantify it.
"Ask yourself these two questions: 'What value did I bring to my previous role?' and 'If someone had the exact same job scope as me, how were my contributions different from his?'. The crux is to tease out what makes you unique, and hence, a notch above the other candidates."
Lim added: "For someone who has held multiple positions over a period of time, highlight different skills and expertise across the various positions instead of repeating them".
THERE ARE GAPS IN MY RESUME – DO I ADDRESS THESE OR NOT?
Include the gaps briefly in your resume or CV, and substantiate how you have spent the time meaningfully, such as learning skills and gaining new experiences, said Lim.
You can also mention the gaps briefly in the cover letter and if they're brought up during the interview, speak positively about your break, advised Suresh.
"For example, new mothers can convey to employers how energised they are to return to the workforce, and demonstrate their enthusiasm, commitment and transferable skills," he said.
"Likewise, jobseekers who were recently retrenched can share how they have been productively upgrading their skills while searching for a new role."
The most important thing is honesty, highlighted both Suresh and Lim. "Employers appreciate honesty, and are also increasingly empathetic and understanding of job seekers' life circumstances," said Lim. Another good reason not to fudge employment dates? "HR can easily contact past employers to verify these details," said Suresh.
SO WHAT CAN I LEAVE OUT IN MY RESUME?
For jobseekers with over three years' experience, they can omit CCAs, school projects and other school activities, said Suresh. But if you haven't had much work experience, such activities "may help demonstrate transferable and essential skill sets, such as leadership and interpersonal skills, which can't otherwise be conveyed", he said.
If you do include CCAs, ensure that you "emphasise on your contributions and how it has impacted the club or organisation", said Lim.
Your expected and last-drawn salaries should also be omitted, advised Lim, as you don't want to lay out your cards upfront. "It might be better to negotiate it directly when the job offer is being extended to the individual or to disclose an expectation during the interview stage."
Another thing not to include is your photo if the ad doesn't ask for it. It's to prevent any unconscious biases during the selection process as recruiters are human, too, said Lim. "They are typically required only for frontline jobs (for example, sales), or when specifically required by the employer during the application stage."
I DON'T HAVE A LOT OF WORK EXPERIENCE – SHOULD I INCLUDE ALL?
Only if the experiences are relevant to your desired job or career goals, said Suresh. You can also include internship experiences and community service as these can often present opportunities to showcase transferable skills, industry knowledge, and ability, he said.
Jobseekers, who were recently retrenched, can share how they have been productively upgrading their skills while searching for a new role.

Relevant courses that you've taken are also worth mentioning as they show your interest and theoretical foundation in your desired field, said Suresh. "Some fields – such as programming and creative design – place more focus on capabilities than paper qualifications."
HOW LONG SHOULD MY RESUME BE?
A maximum resume length of two to three pages is generally acceptable for a mid- to senior-level jobseeker, said Suresh. "As a rule of thumb, the more concise a resume, the better." For fresh graduates or those with fewer than five years' experience, keep your resume within two pages, he recommended.
WHAT FONT AND FONT SIZE SHOULD I USE?
Serif fonts such as Garamond, Cambria or Georgia are recommended for longer documents or paragraphs of text as they look formal, clean, serious, professional and easy on the eyes, recommended Suresh. Opt for a font size between 11 and 12 points for the body text.
Alternatively, san serif fonts such as Lato or Helvetica are also suitable. "These are less common than Arial or Calibri, and more likely to catch recruiters' attention," he said.
If you prefer a fail-safe san serif font, Lim suggested sticking to Arial, Calibri or Helvetica, between 10 and 12 points – and vary the font size according to the amount of content you have on each page. "You can also have titles or headers with bigger font sizes than your main content to guide the reader in differentiating between each section of your resume."
I'M APPLYING FOR A CREATIVE JOB – CAN I USE COLOURS AND DESIGNS?
Lim said that some level of aesthetics helps to catch the recruiter's eye, but don't overdo it as the focus should still be on the experiences and skills. "We strongly advise to keep it at a minimum of one or two colours."
However, Suresh recommended sticking to a black-and-white format, and avoid using fancy, complex or graphic-heavy designs and formats. "Many companies use ATS (Applicant Tracking System) scanners as their first line of candidate screening, something not many jobseekers are aware of," he explained.
"Unfortunately, most fancy resume templates are not ATS-friendly, meaning not all the details of the resume will be read by the scanner, and as a result, these candidates may be immediately rejected."
If you strongly feel about letting your creativity show, let it show in your cover letter or portfolio instead, he suggested.