Stock up on snacks: Titbits Carnival offers more than 1,500 items
There will be titbits priced from S$1, new snacks to try, and a S$10 Titbits Buffet to fill your bag with.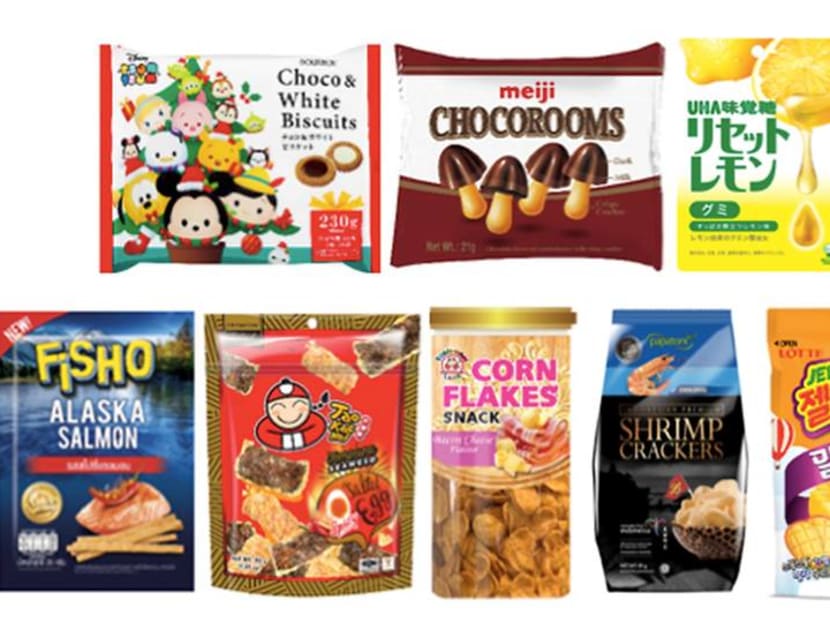 The Titbits Carnival held at BookFest@Singapore 2018 from Dec 14 to 23, at Suntec Convention Centre, Halls 401 to 406, is where you'll find your favourite snacks. Like Tao Kae Noi's flavoured crispy seaweed snacks, Kit Kat's mind-boggling array of chocolate wafer flavours, and old-school brands such as Dahfa's dried fish strips.

The 10-day titbit-shopping event will stock more than 1,500 snacks from brands such as the ones mentioned earlier as well as others such as Meiji, Lotte, Want Want, Pokka, Ferrero Rocher, Koh-Kae, UHA, The Laughing Cow and ChaCha spread over 7,000 sq ft. Prices start from as low as S$1.

This is also the event to sample and buy new titbits such as Tao Kae Noi's Salted Egg Tempura Seaweed and Corn Flake Snacks, UHA's Reset Lemon, Meiji's Chocorooms, Papatonk's Premium Indonesian Shrimp Crackers and Fisho Alsaka's Salmon Strips.

In addition, there will be a Titbits Buffet, a first-of-its-kind in Singapore where you can buy an empty bag for S$10 and fill it up with titbits. The purchase also comes with a bottle of KIM Bird's Nest Beverage worth S$3.50.

The Titbits Carnival will also offer kid-friendly activities and photo opportunities with the snack mascots such as Ninja Boy, Tao Kae Noi and Koh-Kae Boy.