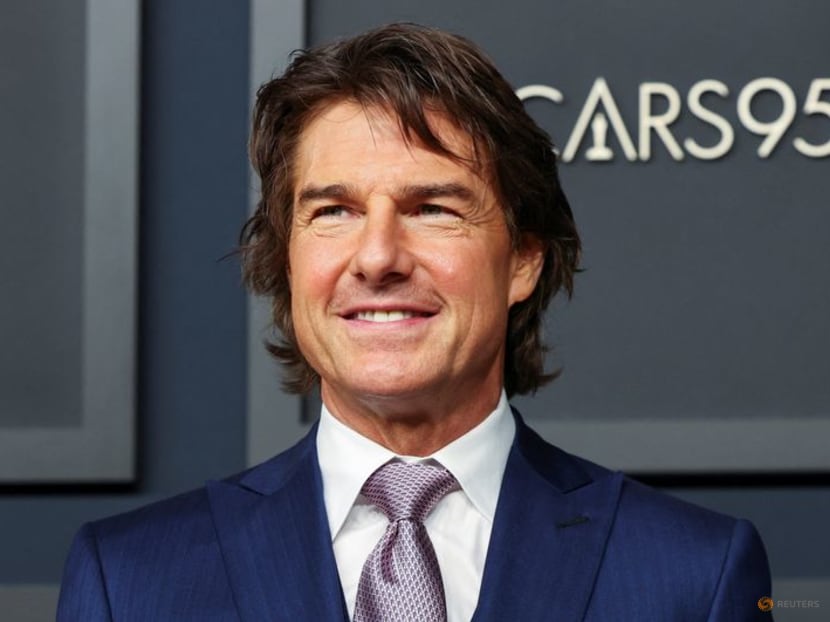 Hollywood producers celebrated Tom Cruise's career and handed their top film honour to multiverse adventure Everything Everywhere All At Once on Saturday (Feb 26) at one of the key awards ceremonies ahead of next month's Oscars.
The Producers Guild of America honored Cruise with a lifetime achievement award, and several speakers thanked the actor for boosting the pandemic-hobbled movie business with last summer's blockbuster Top Gun: Maverick.
"Tom Cruise showed all of us that moviegoing was back," Sherry Lansing, the former CEO of Paramount Pictures, said in her introduction.
The 60-year-old Cruise rose to fame as the star of Risky Business, Cocktail, A Few Good Men and other films.
His producing credits include Vanilla Sky, The Last Samurai, the Mission: Impossible movies and Maverick, which hauled in nearly US$1.5 billion (S$2 billion) at worldwide box offices.
As he accepted his award, Cruise applauded the work of the TV and film producers in the audience.
"I know what it takes to do what you do," Cruise said. "It's not just luck. You have to create that luck. You have to will it into existence. And I want you to know that I am always rooting for you."
"I will continue to do all that I can to contribute and help this industry and this art form that I love," he added.
After Cruise's remarks, Everything Everywhere was named best theatrical motion picture, providing momentum for the movie heading into the Oscars on Mar 12. Four of the past five winners of the top PGA trophy went on to win the Academy Award for best picture, including last year's family drama CODA.
Everything Everywhere tells the story of a Chinese-American laundromat owner struggling to finish her taxes when she is swept into alternate universes.
"This is insane! Thank you so much," said producer Jonathan Wang, surrounded by Oscar-nominated cast members Michelle Yeoh, Ke Huy Quan, Stephanie Hsu and Jamie Lee Curtis.