Tom Hanks, wife Rita Wilson volunteer blood for COVID-19 vaccine research
They were among the first celebrities to publicly announce they had contracted the virus. Now, the Hollywood couple are hoping to do some good with it.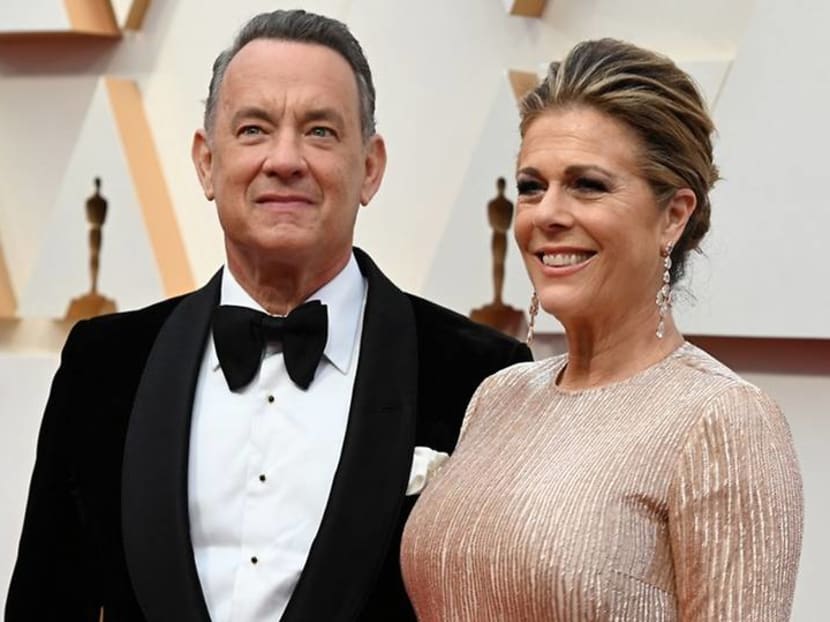 Soldiers named Ryan aren't the only people Tom Hanks is trying to save. The Hollywood star said that he and his wife Rita Wilson have volunteered to donate their blood to be used for vaccine research in the fight against COVID-19.
Hanks revealed the information during an episode of the NPR podcast Wait Wait...Don't Tell Me!, during which he was asked whether he would be immune to the virus now that he had recovered from it.
"A lot of the questions (are) what do we do now? Is there something we can do? And, in fact, we just found out that we do carry the antibodies," he said.
He then said that not only had he been approached, he and Wilson had offered to donate samples of their blood and plasma to help. 
He even jokingly suggested a name for the cure, what he would call the "Hank-ccine".
The couple were one of the first big names to go public with the news that they had contracted the disease. It happened when Hanks and his wife were in Australia to film an Elvis Presley biopic, in which he plays Presley's manager, Colonel Tom Parker.
During another interview, with the National Defense Radio Show, Hanks said that while he fared rather well with the virus, Wilson was not as lucky as she developed a high fever and lost her sense of smell and taste. The couple were hospitalised in Australia in early March before returning to the US. They have since made a full recovery.