Why Tom Hanks wants you to wear a mask, wash hands and stream movies at home
The Hollywood actor, whose latest film Greyhound is showing on Apple TV+, tells CNA Lifestyle that "if we're not all part of the solution together, then that's a really big disconnect in our individual societies".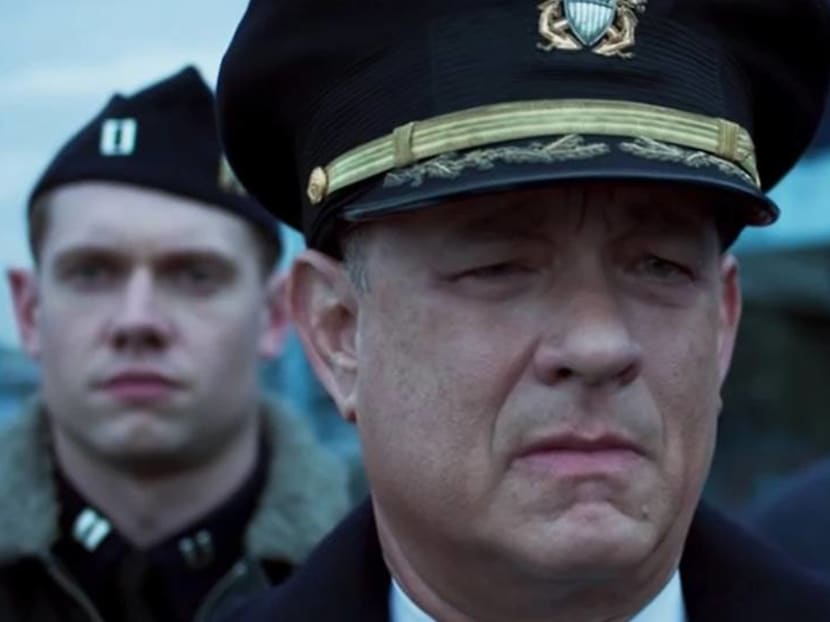 It's COVID-19 versus Tom Hanks – round two. Earlier this year, Hollywood's nicest and most beloved actor along with his wife and fellow actor Rita Wilson had battled the coronavirus in Australia while shooting Baz Luhrmann's Elvis Presley film.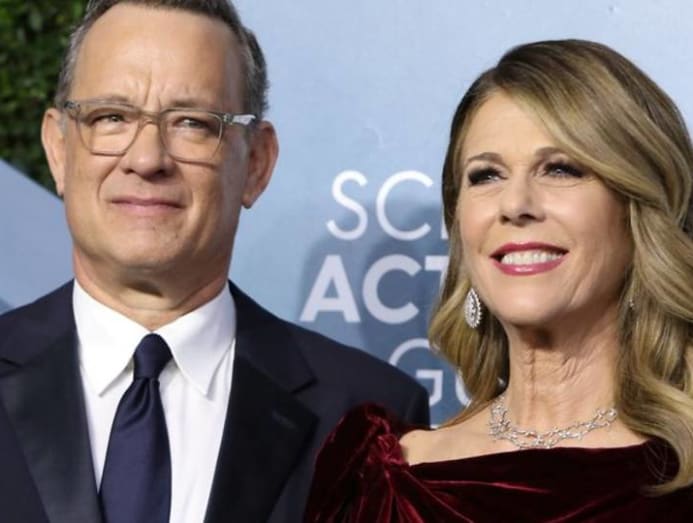 And while he won that bout ("Rita and I were uncomfortable for about a week – she was much more uncomfortable than I was! My symptoms weren't pleasant but they were gone after about eight or nine days"), Hanks has had to confront COVID-19 once again, but in a different way.
We stayed up late in Singapore to catch up on Hollywood's nicest guy, who has some important words to say about washing hands, wearing a mask and streaming movies at home, including his latest, Greyhound.
This time, it's affected one of his movies.

His latest film, the WWII naval drama Greyhound, was originally scheduled for a Jun 19 theatrical release in cinemas. But plans were scrapped because of the pandemic and it's now found a new home on streaming platform Apple TV+, which will be releasing it instead on Friday (Jul 10).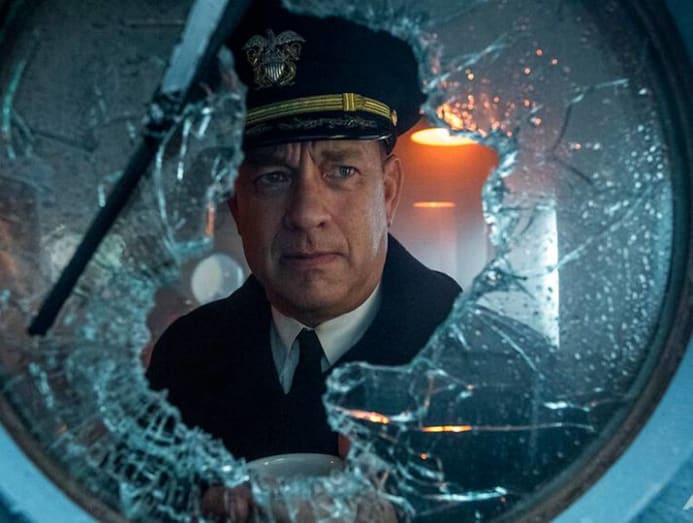 But Hanks seemed unfazed about the change when CNA Lifestyle talked to him via a video interview.
"It is the new normal for now. There's going be a time when we will be able to go back into a theatre (or) a Broadway show. We'll be able to do this again but we all have to accept the reality. We just can't do it right now."
So what's the advice from America's Dad? "Let's wait it out and the time will come, where we will be able to go back into a theatre with 800 other strangers, watch a movie, and then come out with something in common," he said, with that Woody-inflected voice and familiar smile. "We don't know when it's going to happen but it will and that's the nature of humanity." 

In the meantime, we'll all have to sit on tight and embrace the new normal, whether it means streaming blockbusters at home or conducting interviews over video call at 2am Singapore time, like this writer had to. I tell the star that I now can boast to everyone that I've stayed up all night chatting to the Tom Hanks. 
"It sounds almost romantic!" teased Hanks. "We're all in this! We're all experiencing this together. Singapore is a great place and I can't wait (till I can come visit again)."
But is this all simply Tom Hanks being nice as usual? The 63-year-old had, after all, confessed in an earlier interview with The Guardian that Greyhound not making it on the big screen was "an absolute heartbreak".
"I don't mean to make angry my Apple overlords, but there is a difference in picture and sound quality," he had quipped during that interview.
His disappointment seems perfectly understandable. After all, Greyhound was a labour of love that spanned almost a decade and is a sweeping war movie made for the big screen. And not only does Hanks star in this pet project of his, he also wrote the script adapted from CS Forester's 1955 novel The Good Shepherd.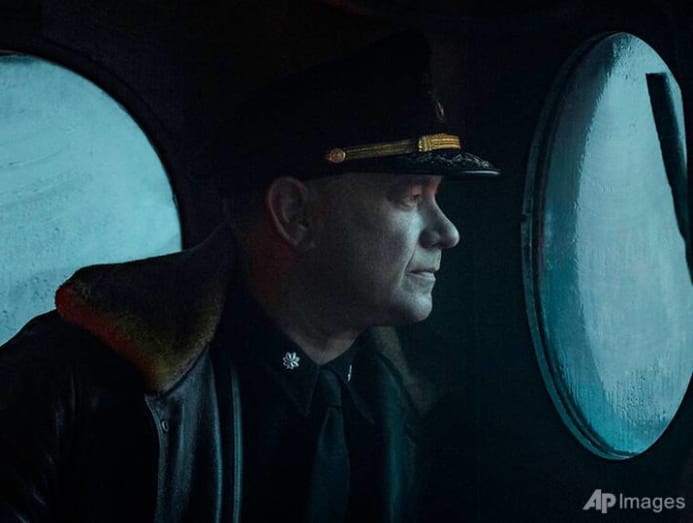 Still, Hanks told us he's at least happy that viewers are finally able to see the film at all. In it, he plays Captain Ernie Krause on his first ever wartime mission in the Battle of the Atlantic. It is a much-overlooked chapter in naval history and Greyhound offers a claustrophobia-inducing dramatisation of the battle between Allied ships and German U-boats or submarines.
Hanks added that although it was never planned, the movie about World War II ended up "being hand-in-hand with what the world is going through with COVID-19 right now".
"Nobody knows how long it's going to last. No one knows who is going to get stricken by it. There are things you can do to protect yourself but they might are moot. They might not save you. That along with the Battle of Atlantic are literally experiences that go hand in hand," he said.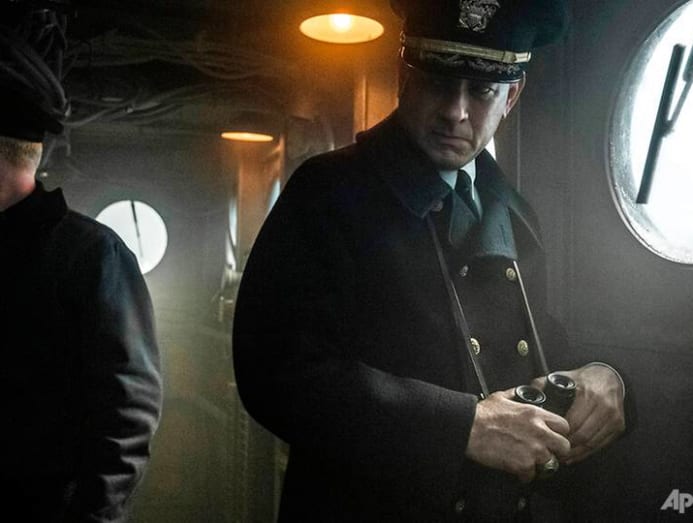 "When I read the source material, this was the first time I saw an entire movie, an entire episode of WWII be told inside a man's head. You always have something very specific to play, but along with that new turf, the struggle is universal here," he said. "The survival that he has to go through, the responsibilities, the fears that he had, they are – universal."
As for his highly-publicised experience with COVID-19, Hanks, as expected, had some very specific advice for everyone.
"What can I do? What can we possibly do? The answer is so very simple. Everybody can wear a mask. Everybody can social distance. Everybody can wash their hands," he said.

"And if you cannot do that, you're either a fool who is sowing the wind, or you're an idiot who is going to reap the whirlwind," he said. "It's just like driving a car slow. Look out, and don't hit the path. Don't hit pedestrians. You do that without even thinking about it. We're all in this, and experiencing this together."
"If we're not all part of the solution together, then that's a really big disconnect in our individual societies," said Hanks.
Greyhound will premiere on Jul 10 on Apple TV+