Tom Holland dons Spider-Man costume to visit sick children in Seoul
The actor was in the South Korean capital to promote his upcoming superhero flick when he dropped in unannounced to entertain the kids.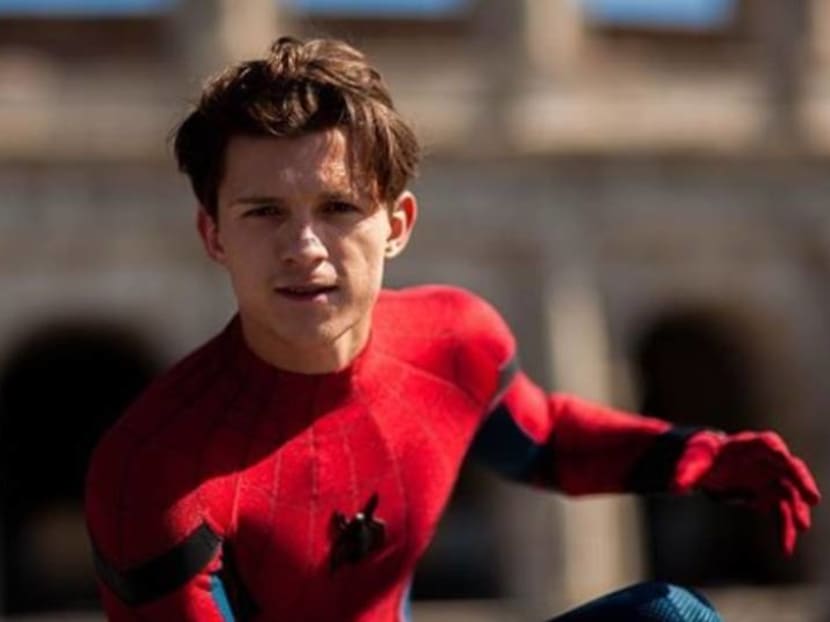 Actor Tom Holland dressed up as his web slinger character, Spider-Man, to entertain patients at Seoul University Hospital. Holland was in the South Korean capital with co-star Jake Gyllenhaal on Jun 30 to promote their upcoming Marvel flick, Spider-Man: Far From Home. 
They were gifted traditional Korean Hahoetal masks designed with Spider-Man's signature colours during the fan event.
The 23-year-old actor took time out from his promotional schedule to visit the hospital in Seoul unannounced. While there, he took photos with the sick children and helped spread some cheer.
Holland, Gyllenhaal and fellow co-star Zendaya also made a surprise visit to the Children's Hospital Los Angeles.
The children had the opportunity to watch an advance screening of the movie, chat with the stars, get some autographs and high fives and also watch Holland do his famous back flips.
This isn't the first time Holland has visited the kids at the Los Angeles hospital. He was there in 2017 while promoting Spider-Man: Homecoming.
Spider-Man: Far From Home opens Tuesday, Jul 2.