Too drunk: Nicolas Cage says he didn't 'understand' he was marrying fourth wife
The actor also said he wasn't aware that his wife was romantically involved with someone else.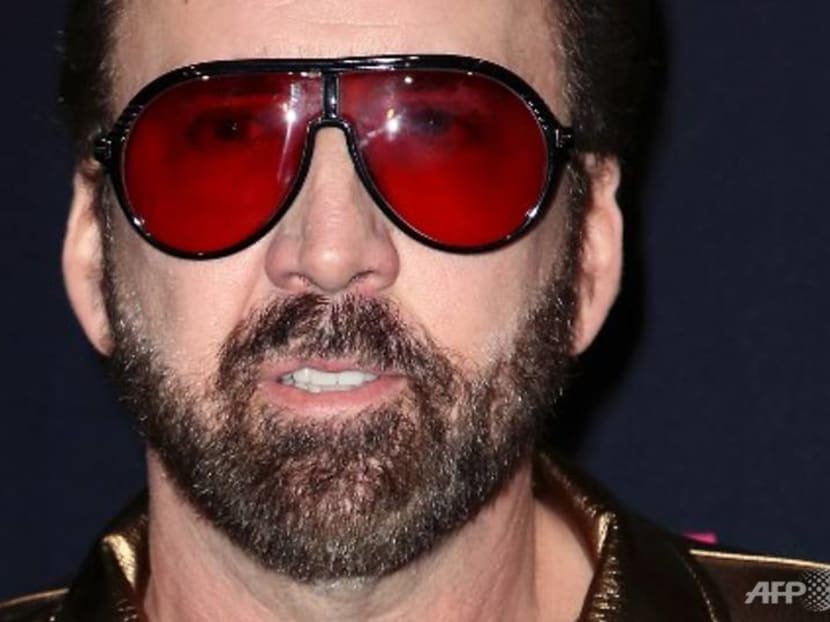 People do things they regret when drunk. Like getting married for Nicolas Cage, who asked for his four-day marriage to Erika Koike to be annulled.

More details have surfaced. According to court papers submitted on Wednesday (Mar 27), the Oscar winner said he "lacked understanding of his actions in marrying [Erika] to the extent that he was incapable of agreeing to the marriage".

The papers also noted that Koike was also involved in the booze fest that preceded their wedding at Weddings At Bellagio in Las Vegas last weekend.

The papers continued: "Prior to obtaining a marriage license and participating in a marriage ceremony, [they] were both drinking to the point of intoxication ... As a result of his intoxication, when [Erika] suggested to [Nicolas] that they should marry, [he] reacted on impulse and without the ability to recognize or understand the full impact of his actions".

Furthermore, Koike was also involved romantically with someone else at the time. Cage claimed that his bride failed to share with him "the full nature and extent of her relationship with another person". The actor said she left out "the full nature and extent of her criminal history", including "additional active criminal proceedings".

This was Cage's fourth marriage. He tied the knot with Patricia Arquette from 1995 to 2001. Then, he married Lisa Marie Presley in August 2002, divorcing her three months later. Two years later, he married Alice Kim before calling it quits six months later in June 2016.