Pokemon and Lee Min-ho: What Singapore and Asia watched on Netflix in 2020
Netflix has revealed their top titles for the year, and anime has come out tops in every country in Asia. Now, what else have Singapore viewers been binge watching?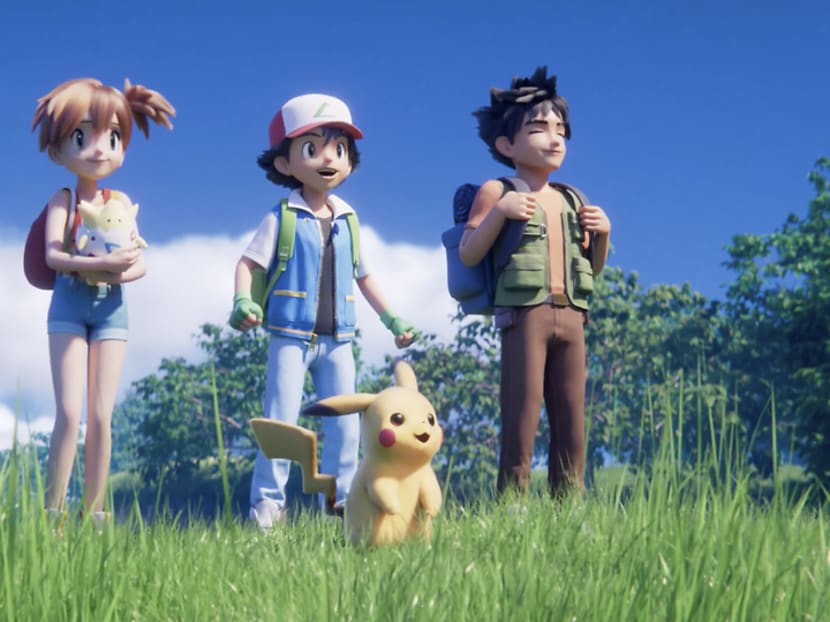 We've spent nearly the whole of this year being told to stay indoors, avoid crowds and keep ourselves occupied at home. It's almost like the powers that be have given us a cosmic excuse – nay, mandate – to stay in bed and binge watch our favourite streamed shows.
So, if you found yourself Netflix-ing more than ever this year, you're not alone. I, for one, actually renewed my Netflix subscription during the "circuit breaker", after cancelling it a couple of years ago.
The folks at Netflix just released some interesting information about what we in Singapore, as well as the rest of Asia, have been watching this year. And clearly, we've been watching a lot more of, well, everything.
Fascinatingly, anime turned out to be a major trend throughout Asia. All countries in Asia, Netflix revealed, watched twice as much anime as they did in 2019 – except for India, which watched a whopping four times more anime this year than last.
In Singapore, anime-viewing in 2020 was more than 140 per cent of what it was last year. And the most-watched anime title was Pokemon: Mewtwo Strikes Back – Evolution.
Incidentally, the same Pokemon show was also the top anime title in Malaysia and India.
Singaporeans also loved My Neighbor Totoro, which was among the top 10 most popular anime titles here. The well-loved 1988 classic came to Netflix only this year.
Other top anime titles were Transformers: War for Cybertron, A Whisker Away and Howl's Moving Castle.
Drama viewing in Singapore went up, too – by nearly 70 per cent, Netflix shared. And the most popular drama title in Singapore? It was Enola Holmes, the mystery show starring Millie Bobby Brown that followed the adventures of Sherlock Holmes' little sister, based on the young adult fiction book by Nancy Springer.
The Queen's Gambit was also popular, as were Lucifer and The Devil All The Time.
K-drama viewing in particular also soared, rising by 200 per cent from last year as Netflix intensifies its presence in South Korea. It may or may not surprise you to learn that the top Korean drama among Singapore viewers was The King: Eternal Monarch, the fantasy romance that saw Lee Min-ho making his acting comeback as a displaced emperor in modern-day Seoul.
It's Okay To Not Be Okay, however, was the most enduring K-drama title of 2020 on Netflix Singapore, staying in the Top 10 for 103 days.
Other popular K-dramas were The World Of The Married, Mystic Pop-up Bar, Was It Love?, Record Of Youth, Extracurricular, Itaewon Class and Hi Bye, Mama!
What else did we in Singapore spend our time watching? Well, Emily In Paris was Netflix's top comedy title, while scary zombie movie fans made #Alive the top horror title and K-pop fans propelled BLACKPINK: Light Up the Sky to most-watched documentary.
Now, how many of you couch spuds are currently streaming something in the background as you read this?