The year that was: Pop cultural moments that shook up 2018
From minorities taking the Hollywood spotlight to the explosive development of the #MeToo movement, CNA Lifestyle looks back at the pop cultural moments that defined 2018.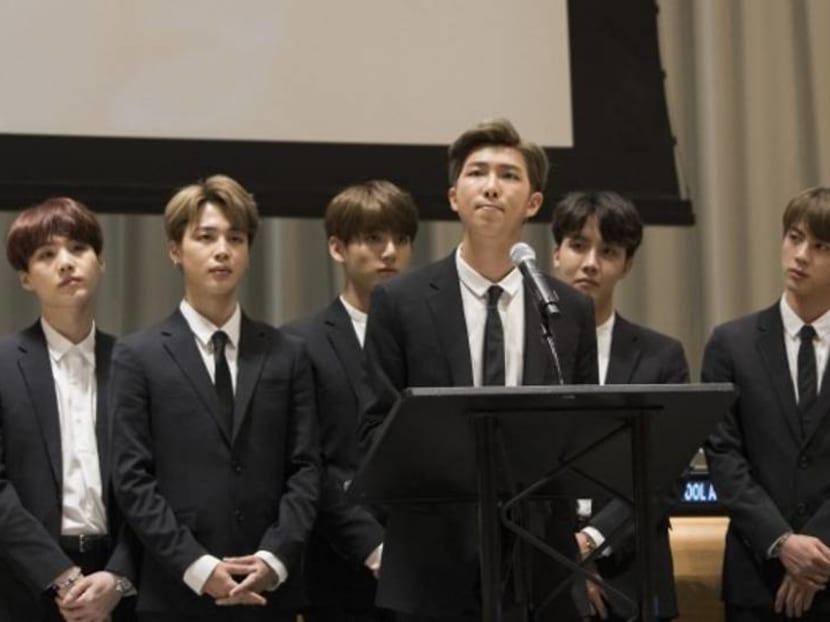 Is there any way of tidily encapsulating the myriad goings-on of pop-cultural life over the course of an entire year?
While it's always the exact same answer ("Why didn't you include [fill in personal opinion]?!") every year, CNA Lifestyle nevertheless attempts a list of pop cultural highs and lows that hogged the headlines in 2018.

K-POP BOYBAND BTS MAKES HISTORY
Whether or not you've kept track of their chart-topping albums, massive social media impact or growing legion of famous super fans that includes rapper Nicki Minaj, supermodel Tyra Banks and WWE wrestler-actor John Cena, you cannot ignore the 2018 global domination of South Korean act BTS.

The boyband – consisting of leader RM, Jimin, J-Hope, Suga, Jin, V and Jungkook – not only sold out concerts globally throughout 2018, they also made history by being the first ever K-Pop group to speak at the United Nations for UNICEF's Generation Unlimited launch.

In their address to the United Nations, they spoke about how their highly successful anti-violence campaign is effecting change in the world. The group has previously worked with UNICEF to launch the Love Myself campaign, which advocates against youth violence.

THE EVOLUTION OF THE #METOO MOVEMENT
The #MeToo movement first gained global attention in Oct 2017 when actress Alyssa Milano asked women who'd been sexually harassed or assaulted to write #MeToo as a status on Twitter after rape allegations against movie mogul Harvey Weinstein came to light and 600,000 people responded.
But it was in 2018 that the movement really kicked into high gear.

One by one, powerful men in Hollywood were called out for their bad behaviour, from actors Kevin Spacey and Louis CK, to TV journalists Matt Lauer and Charlie Rose. Weinstein is now facing criminal charges of rape, while US TV network CBS head honcho Les Moonves has resigned amid multiple allegations of sexual misconduct, which he denies.
Bill Cosby, who has been the subject of allegations dating back to the 1960s, has been convicted of three counts of aggravated indecent assault and sentenced to three to 10 years in state prison. Cosby is the first celebrity conviction of the #MeToo era.

In Asia, Bollywood's #MeToo reckoning – initiated in early October – has been gaining momentum. Bollywood actresses have started to speak up and winds of change are blowing through the once-patrician film culture.
THE SUICIDES OF ANTHONY BOURDAIN AND KATE SPADE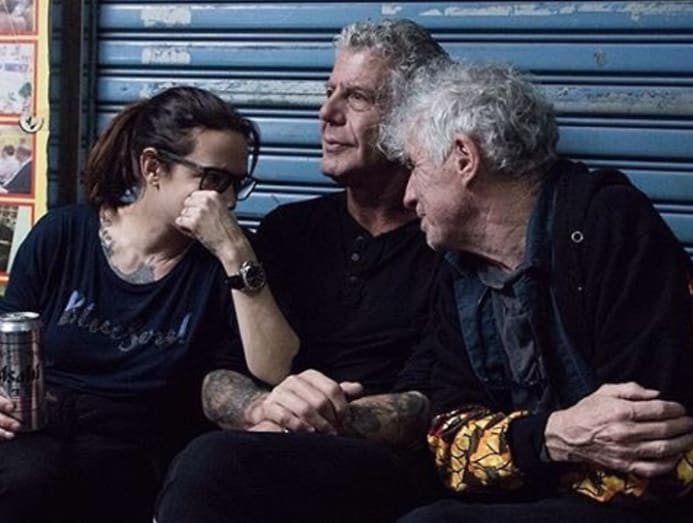 In the space of a single week in June, two beloved names in gastronomy and style were found dead. In a grim coincidence, they both hanged themselves, which shocked the world, brought grief to their legions of fans, and prompted the global media to readdress the issues of mental health, suicide and its prevention. 
In September, Bourdain won two posthumous Emmy Awards for his acclaimed series Parts Unknown, while Spade's niece, actress Rachel Brosnahan, honoured her aunt's memory on Christmas Eve, on what would have been her 56th birthday.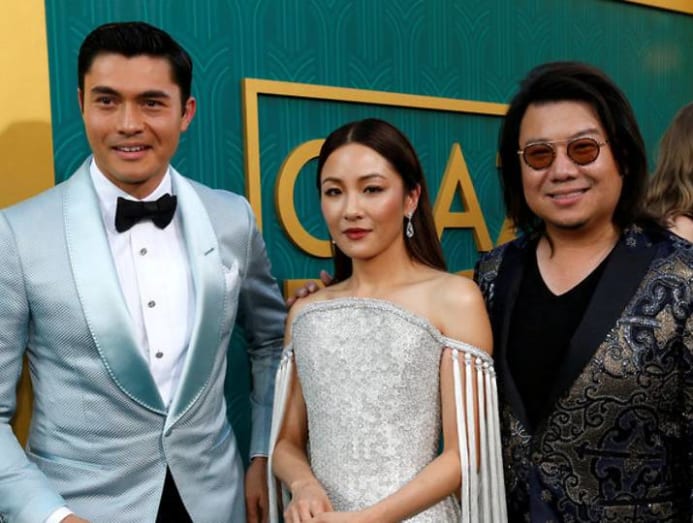 This year was a cultural watershed and a box-office bonanza for inclusive films like Black Panther, which was well-received by both critics and audiences alike. But it was Crazy Rich Asians that took everyone by surprise when it became the highest-grossing romantic comedy in 10 years.
Starved for Asian representation in Hollywood, America flocked to the cinemas to watch director Jon M Chu's fun, frothy flick based on the novel by Kevin Kwan about super-affluent elites, bringing in US$174 million (S$238.5 million) against its US$30 million production budget. 

Its lead actress Constance Wu also became the first nominee of Asian descent for Best Actress in a musical or comedy in 50 years for the upcoming Golden Globes awards. 
Of course, the film recently bombed in China when it was released to the box-office tune of just US$1.2 million, but it doesn't diminish the impact it had on Hollywood's understanding of who its audience is made up of.

THE WEDDING OF PRINCE HARRY AND MEGHAN MARKLE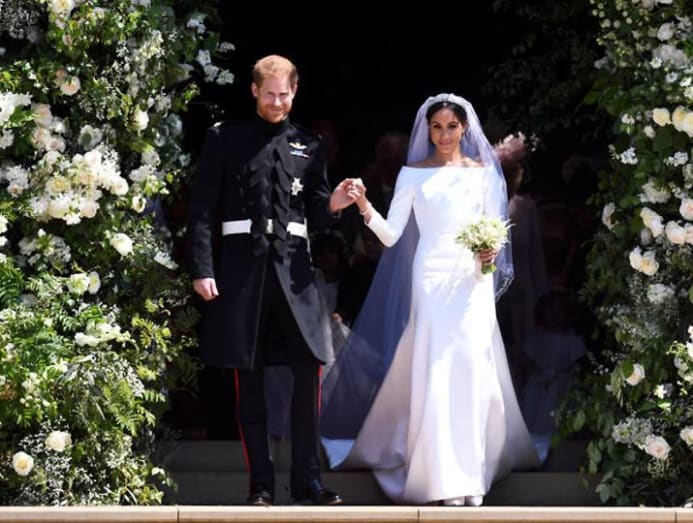 Prince Harry wed his beau Meghan Markle in May, in the first of two weddings for Britain's royal family this year – the second being that of Princess Eugenie and Jack Brooksbank. 

Now, the world loves a good wedding, and Harry's and Meghan's couldn't have come at a better time. Amid the doom and gloom brought on by Brexit fears and US President Donald Trump's continued hogging of headlines, this was the real-life, feel-good romantic drama escapism.
In September, Markle was named People magazine's Best Dressed woman – a rare royal accolade. And a month later, Kensington Palace announced that the couple were expecting their first-born in 2019, rounding off a year of good news for the newlyweds. 
YANNY OR LAUREL?

Remember the "Is it gold or is it blue?" dress that become one of great modern viral news stories of our time? This year saw the audio version that similarly tore the Internet apart at the seams. 
The short audio clip of a computer-generated voice, which first appeared on Reddit, could be heard saying a name – but listeners couldn't agree on whether that name was "Yanny" or "Laurel".
This ignited furious Twitter debates and provoked a whole series of explanations by experts – scientific or otherwise – along the way.

THE MISS UNIVERSE SINGAPORE NATIONAL COSTUME DRESS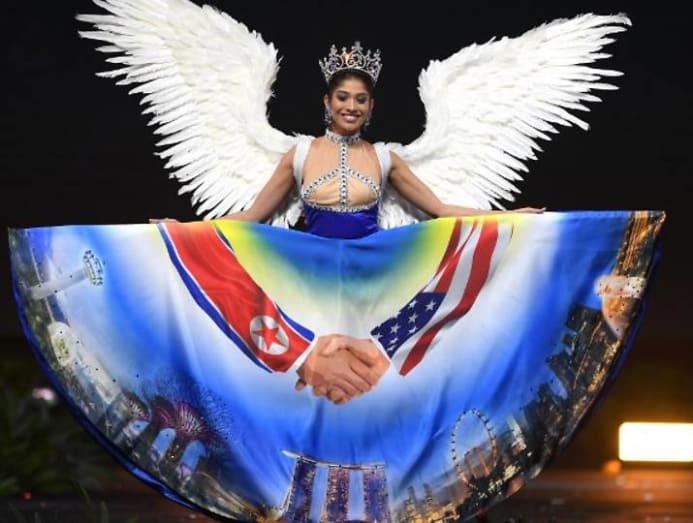 No. Just no.
Additional reporting by Aaron De Silva.