Rebecca Lim, Oscars slap, cholesterol issues: The top stories on CNA Lifestyle you read in 2022
From stories of inspiring women to celebrity weddings to a DVD retailer, here's a list of what readers loved to read this year.
It was the year when Singaporeans and the rest of the world slowly but carefully regained a sense of normalcy after the previous couple of years of dealing with COVID-19.
And 2022 proved to be quite eventful for pop culture. In Singapore, big events started making a comeback, from Formula 1 and ZoukOut to a slew of concerts that will continue all the way to the new year. There was also a lot to cheer for when the movie Ajoomma, staring Hong Huifang, began to make waves at the Busan International Film Festival and Taiwan's Golden Horse Awards. The film was also Singapore's entry in the Best International Feature Film category for next year's Oscars but unfortunately, it didn't make the shortlist for the March awards show. 
Elsewhere, we heard of Jurong Bird Park closing down, closely followed the Johnny Depp and Amber Heard saga, mourned the passing of Queen Elizabeth II, obsessed over a certain "Singaporean curry chicken" that came out in The New York Times, and got even more obsessed with the MoonSwatch.
And there was certainly still plenty more. Here, we revisit some of the stories of 2022 that captured the imagination and resonated with our readers – from health matters to celebrity weddings to an Oscars slap that was heard (and seen) around the world.
1. SINGAPOREANS WORRIED ABOUT THEIR CHOLESTEROL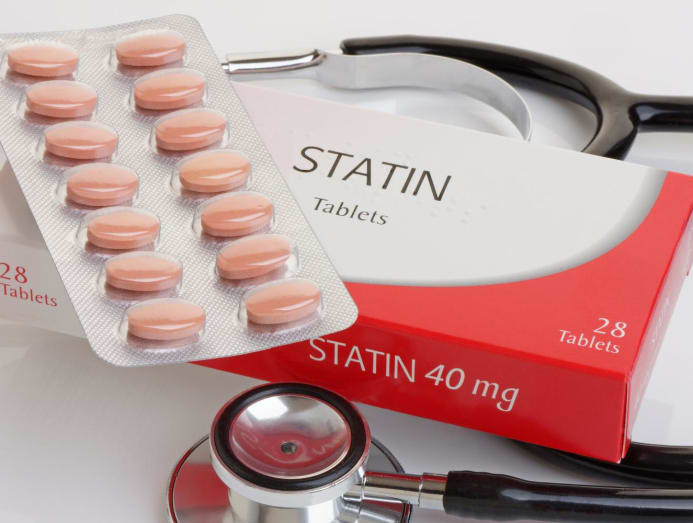 Aside from COVID-19, this was the other health issue that was on the back of many people's minds this year. Our story on high cholesterol levels – and whether taking medicine is better than changing one's diet – was the most-read on CNA Lifestyle in 2022.
A follow-up piece, where we got health experts to explain why losing weight and other means of lowering those levels weren't working, also resonated with our readers.
We're smack in the middle of festive season this week and as you're enjoying those rich, delicious food – and planning for your New Year's resolutions health-wise – it's time to revisit these stories.
2. THESE WOMEN INSPIRED US WITH THEIR STORIES
Two years ago, Charlene Chew was alone in a hospital in a foreign country, her face burnt almost beyond recognition. Her harrowing story and the way she recovered, got noticed by a certain US reality TV star named Khloe Kardashian and many more on social media.
Chew's tale of fortitude was the most-read story on CNA Women but it wasn't the only one that  inspired readers this year.
From a young mother who dealt with stage 4 cancer and a 29-year-old's five-year-battle with cervical cancer in Singapore, to a New York Times piece on a woman's journey to accepting her new body after preventive mastectomy, strong women were in the spotlight.
3. WEIRD INCIDENTS THAT TRENDED AND GOT US TALKING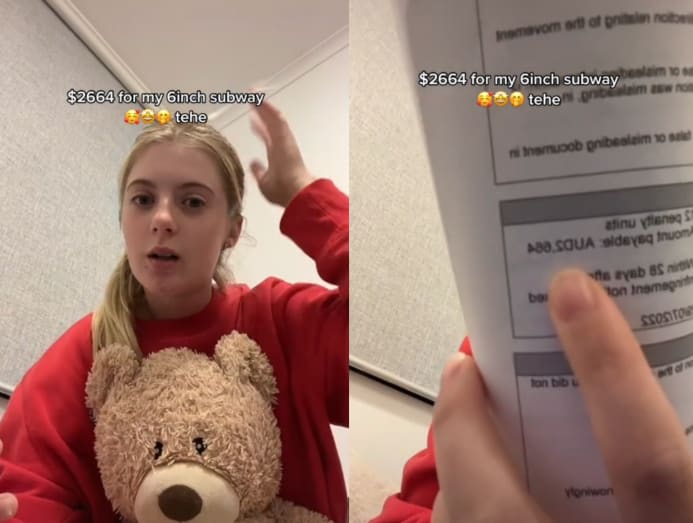 The year had its fair share of unusual and quirky stories, some of them amusing, others perhaps downright disgusting and all of them courtesy of TikTok.
And we read them with relish – like that incident involving a woman who got fined big-time for the seemingly harmless act of bringing her Subway sandwich all the way from Singapore to Australia. At the other end of the spectrum was a cockroach that snuck into someone's ear as she slept. Eep!
4. WE FUSSED OVER WASHING NEW CLOTHES
We're well aware of our readers' shopaholic tendencies when it comes to buying new clothes but who knew they were obsessed with this particular topic? The seemingly mundane question of whether you should be washing your new purchases first – and whether or not they're dirty – has found its way into our list.
And since you've probably been doing a lot of shopping this month, for the record – yes, you should.
5. REBECCA LIM GETS MARRIED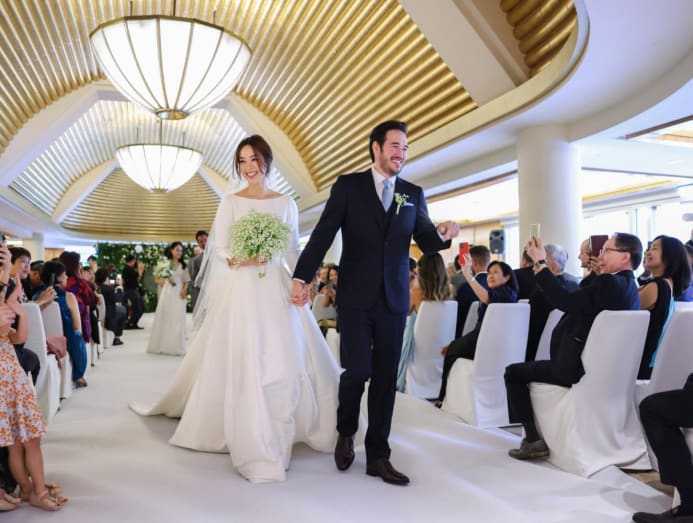 From the moment the very popular actress announced her engagement and the subsequent revelation of her "very private" fiance Matthew Webster back in November 2021, we waited a full year with bated breath (while obsessing over other Becks wedding-related details like getting to know her BFF makeup artist and wedding planner).
And you've got to hand it to the couple – and their guests – for keeping a tight lid on proceedings, without so much as a peep on social media in the lead up to and on the big day itself on Nov 27. The following day, we finally got the details of their star-studded solemnisation and 600-guest wedding dinner, and congratulations to the beautiful couple were in order.
6. FELICIA CHIN ALSO GETS MARRIED (AND SAYS GOODBYE TO MEDIACORP)
It wasn't just Rebecca Lim who tied the knot this year – in fact, Felicia Chin and Jeffrey Xu had their big day the month before and in a very public fashion at that. The celebrity couple's church wedding on Oct 22 was also live-streamed on their YouTube channel to more than 4,000 fans, friends and family, including Xu's back in China, where guests had gathered at a ballroom in Shanghai to witness the event.
But the wedding wasn't the only big milestone for Chin in 2022. In June, she left Mediacorp to take up a full-time job with a faith-based Chinese-language platform called Hai Hao Ma – but she made sure to clarify she's not saying goodbye to showbusiness and will still take on acting and hosting projects.
7. PEOPLE STILL LOVE MICHELLE CHIA
The 46-year-old actress and host quit showbusiness years ago but we can't get enough of Michelle Chia, going by the warm response to our recent catch-up story, where she talked about everything from her company Mdada and being a livestream seller to her secret beauty tips.
"At the age of, like, almost 50, I picked up something new and I learned new skills. It's about living life to the fullest," she told us.
8. WE LOST TWO STALWARTS OF RADIO AND TV
Singapore's entertainment and media scene also mourned the loss of two very important figures. Andrea Teo, the brains behind some of Singapore's most beloved sitcom hits Under One Roof and Phua Chu Kang Pte Ltd, died on Aug 25 at the age of 56 after battling cancer for two years.
"The laughter is quiet today as Singapore's 'Queen of Comedy' has passed away after two years of illness," said a statement.
A couple of months later, came news of the sudden passing of long-time radio host Eugene Loh at the age of 47. The CNA938 presenter was a familiar voice to many who watched CNA documentaries, and most importantly listened to the hugely popular A Slice Of Life for two decades since 1998.
9. THE OSCARS SLAP THAT WAS HEARD (AND SEEN) AROUND THE WORLD
Safe to say no one saw it coming – not even Chris Rock or Will Smith. The surprise drama that played out live on television that had everyone talking for days and even weeks on end. Rock's admirably calm reaction, the awkwardness of Smith on what was supposed to be one of the happiest days of his life winning the Best Actor award, Jada Pinkett Smith and her alopecia condition. There was a lot to unpack from that slap.
10. WE'VE A SOFT SPOT FOR POH KIM VIDEO AND THE GOOD OL' DAYS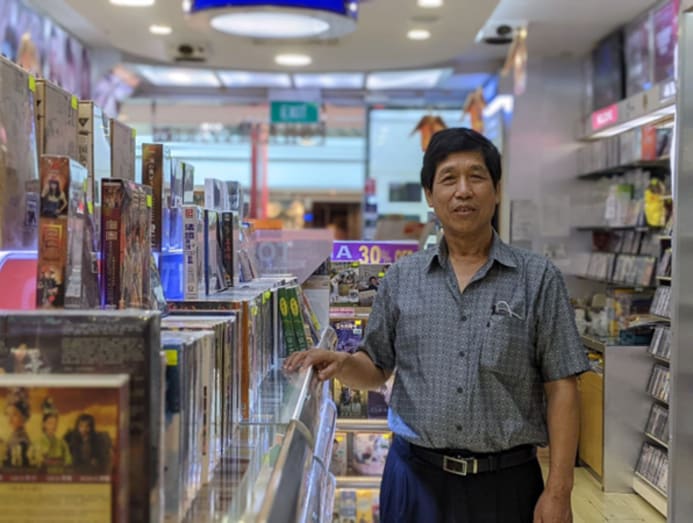 Throughout the year, we published a few well-received stories on some of Singapore's iconic institutions, such as Holland Village's Thambi Magazine Store, joss stick seller Nan Seng Chan and restaurant chain Jack's Place.
But our biggest story was about a retailer very few among the younger set would have even stepped foot in in this age of Netflix and streaming – Poh Kim Video. How did a store built on a business that's in danger of obsolescence capture the imagination of many? We're chalking it down to Singaporeans' love of nostalgia and the underdog.