Watch: First teaser trailer for live-action Mulan remake is out
The 90-sec clip, which premiered during the Women's World Cup final, shows lead actress Liu Yifei transforming from demure bride to mighty warrior.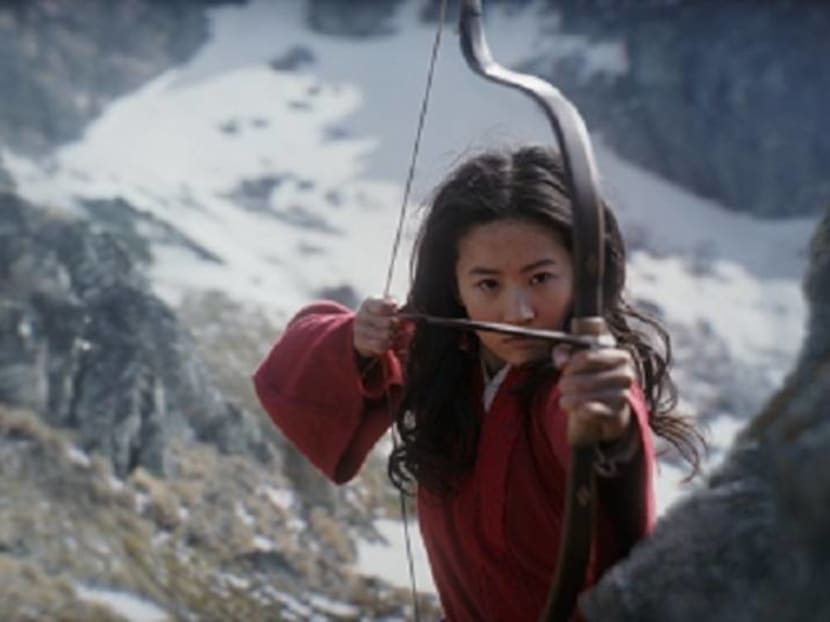 The trailer for the upcoming live-action Mulan remake is out and we get to see lead actress Liu Yifei, who also goes by Crystal Liu, busting some serious warrior moves.
The 90-sec teaser trailer begins with Mulan's parents telling her that they have found her an auspicious match, to which she replies: "I will bring honour to us all."
It then cuts to numerous scenes of her in battle, shooting arrows and sword fighting. For the record, there's no sign of Mushu, the character voiced by comedian Eddie Murphy in the 1998 animated version, anywhere.
The trailer and poster premiered – rather appropriately – during halftime of the FIFA Women's World Cup between the USA and the Netherlands on Jul 7.
Thirty-one-year-old Chinese-American lead actress Liu has appeared in 2008's The Forbidden Kingdom with Jackie Chan and Jet Li as well as The Return Of The Condor Heroes. She beat out more than 1000 other actresses for the role.
There was a glitch in the casting process as fans signed a petition to ensure that the film's lead character will not be white-washed, referring to the Hollywood practice of casting Caucasian actors for non-white roles.
The rest of the cast includes Donnie Yen as Mulan's mentor, Commander Tung; Jason Scott Lee as Hun leader Böri Khan; Yoson An as potential love interest Hong Hui; and Jet Li as the emperor. Gong Li plays a new role, the witch Xianniang.
Actress Ming-Na Wen voiced Mulan in the animated feature with Aladdin star Lea Salonga providing the singing voice. It earned Golden Globe and Academy Award nominations.
The live-action version is set to open in Mar 2020.