In pictures: Transformers: Rise Of The Beasts rolls out with world premiere in Singapore
The red-carpet event was attended by the likes of Anthony Ramos, Dominique Fishback and director Steven Caple Jr.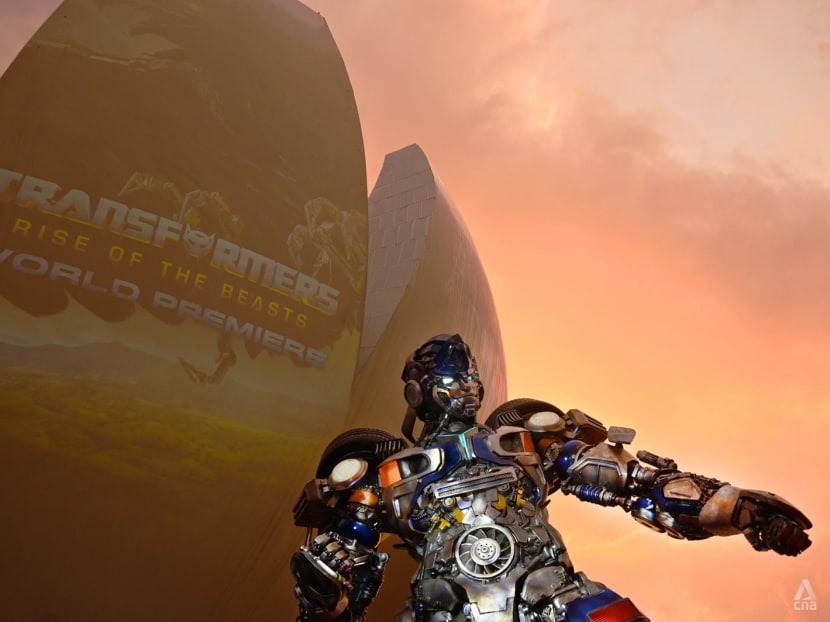 The cast and crew of Transformers: Rise Of The Beasts rolled out on Saturday (May 27) at Marina Bay Sands for the world premiere of the highly anticipated movie.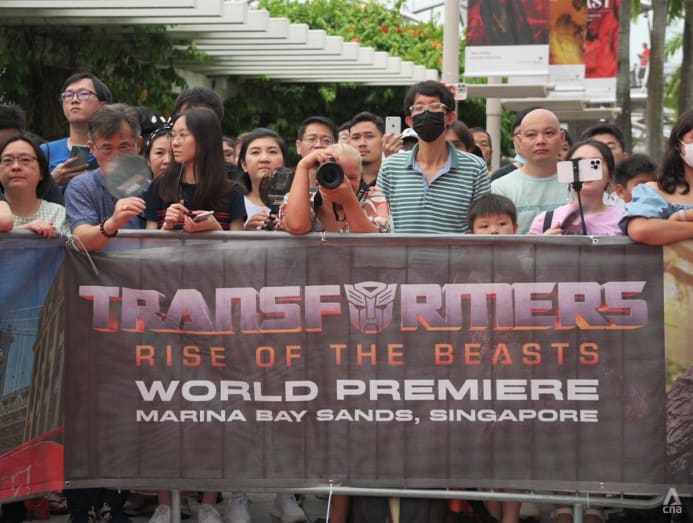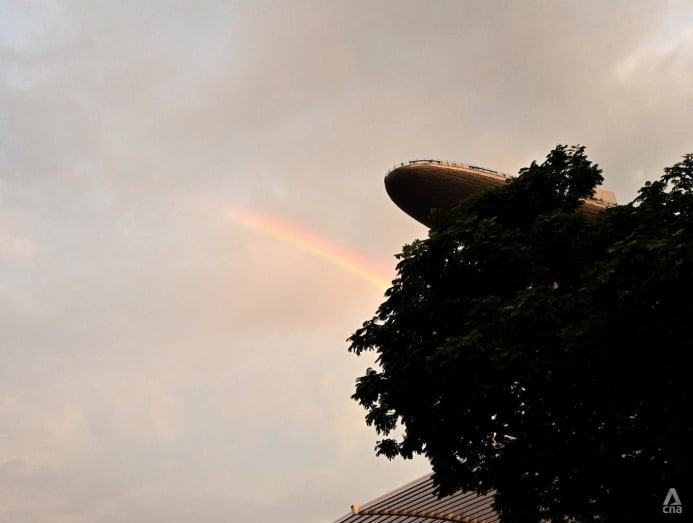 After braving a brief but heavy downpour, loyal fans – who had been waiting for hours near ArtScience Museum – were rewarded with a gorgeous view of a rainbow and a meet-and-greet session with director Steven Caple Jr, long-time Transformers showrunners and producers Lorenzo Di Bonaventura and Mark Vahradian, as well as cast members Anthony Ramos, Dominique Fishback and Tobe Nwigwe.
Also gracing the occasion were Marina Bay Sands' chief operating officer Paul Town and over 150 local media personalities.
The cast of Transformers: Rise Of The Beasts are in Singapore for the movie's world premiere, with fans making a beeline for Marina Bay Sands to catch a glimpse of the stars. Cherie Lok brings us the highlights.
The event marked the first global premiere of a movie in Singapore in three years. In an interview with CNA, Town said the premiere shows the world "what Singapore is capable of" and "allows (Marina Bay Sands) to engage with the community".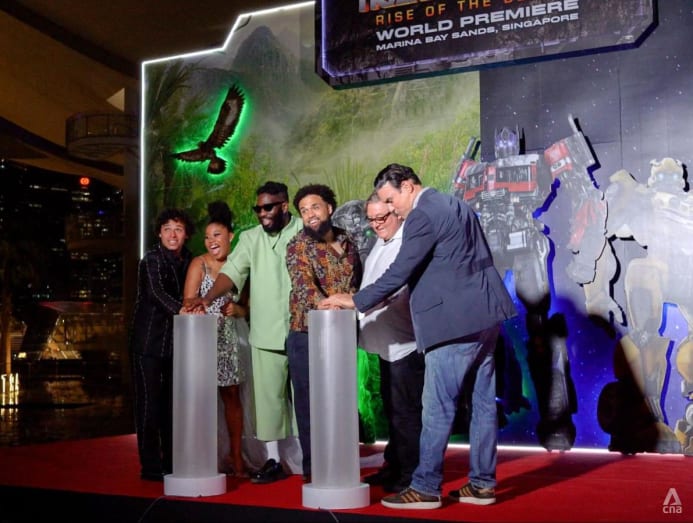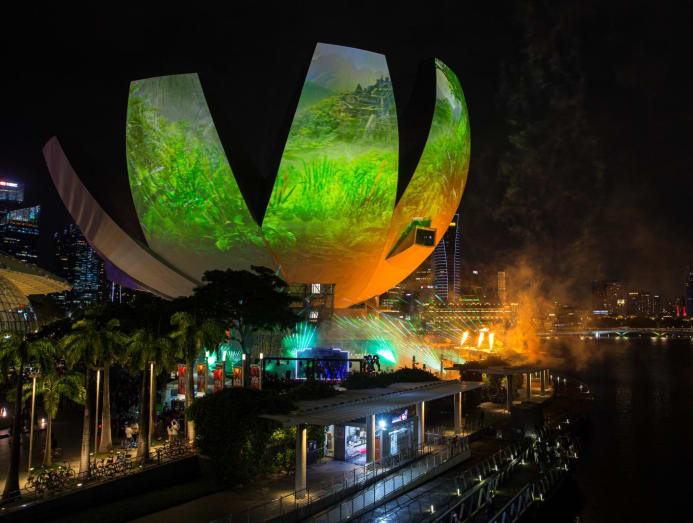 The red carpet event literally ended on a high note as everyone joined the cast and crew to launch a dazzling light-and-pyrotechnic display.
Spectators across Marina Bay were treated to a three-and-a-half minute-long original light show, complete with state-of-the-art video mapping choreographed to a score from the film. The entire audio-visual creation was given extra pizzazz with a colourful and dazzling sky-high orchestration of pyrotechnics illuminating the bay area.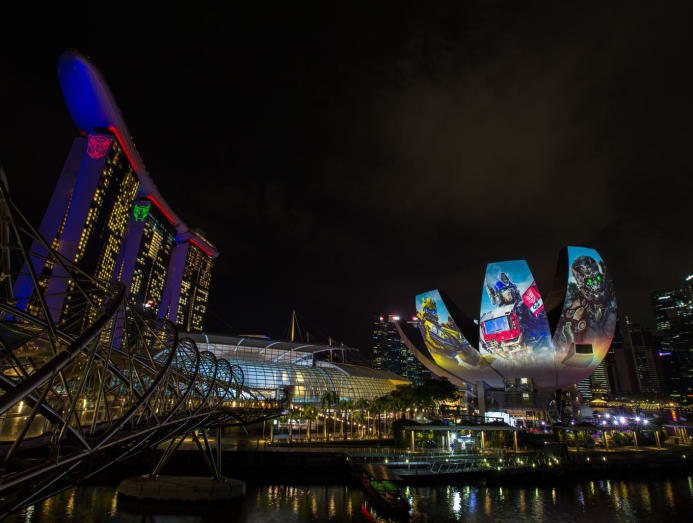 After the premiere, Marina Bay Sands remained aglow in Optimus Prime's signature red and blue colours until 11pm. Laser projections featuring the Transformers logo were intricately tracked on the surrounding buildings, while scenes from the movie were projected onto the facade of ArtScience Museum.
Transformers: Rise Of The Beasts releases worldwide on Jun 8 and tells the story of how the Autobots join forces with the beast-like Maximals to combat the planet-eating Unicron.