Watch the best TV show cast reunions online from Community to SpongeBob SquarePants
Stay-home measures seem to be the perfect time for cast members of popular shows to hang out. If you're tired of re-runs, watch these instead.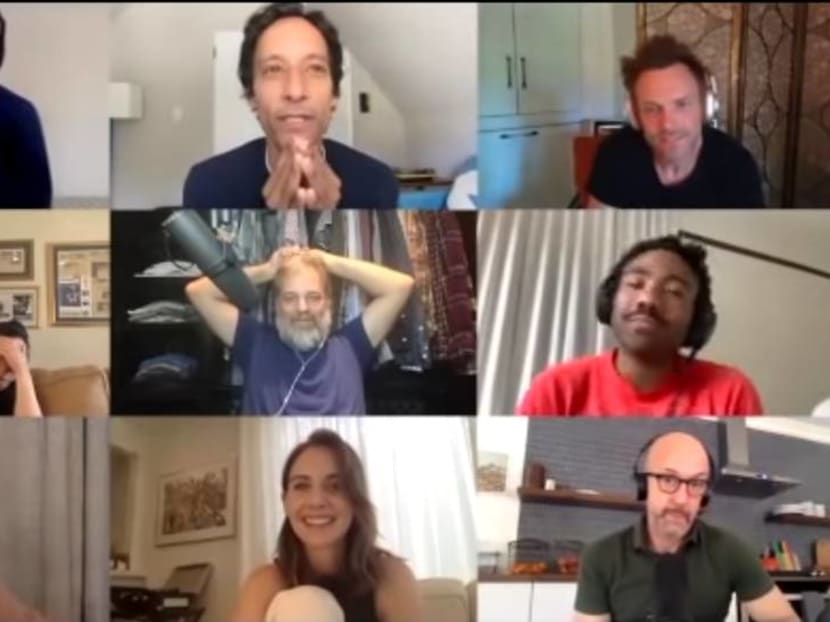 As the mind starts to wander off while you stare out your window for the umpteenth time, you might start to feel a little nostalgic for the older, simpler times.
Thankfully, there's something to scratch that itch as many of your favourite TV shows have held their own reunions to provide some entertainment in these times.
If you've ever wanted to relive some of your favourite shows together with the cast members you know and love, we've compiled a short list of some of the one you can check out that are available right now.
SPONGEBOB SQUAREPANTS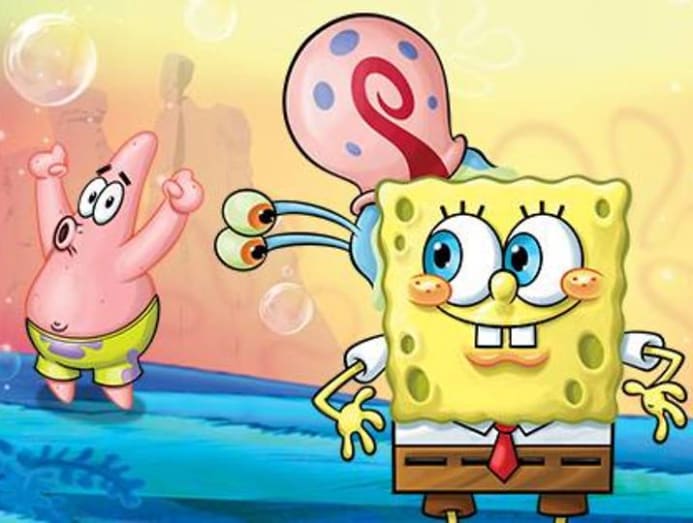 Are ya ready kids (and adults)?  Nickelodeon has announced that the cast of the hit animated series will be reuniting for a virtual table read in The Stars of SpongeBob Fan Favorites Special, which is set to premiere on June 5, reported Variety.
Tom Kenny (SpongeBob), Bill Fagerbakke (Patrick), Rodger Bumpass (Squidward), Carolyn Lawrence (Sandy), Clancy Brown (Mr Krabs) and Mr. Lawrence (Plankton) will be part of the half-hour long event that will see the voice cast recreate fan favourite scenes.
The choices are up on NickPlay and fans can vote on which ones they want to see brought back to life in front of their eyes – or ears, in this case. The table read will also have the cast perform a new version of the FUN Song.
COMMUNITY
Ken Jeong and Joel McHale surprised everyone during their Darkest Timeline podcast by releasing a special episode featuring the cast of Community.
Gillian Jacobs, Donald Glover, Danny Pudi, Yvette Nicole Brown, Alison Brie and Jim Rash, as well as creator Dan Harmon, all appeared via Zoom to laugh and chat about their time working together on the show.
During the reunion, there's even a hilarious moment where Glover discovers that he isn't part of the cast's group chat.
Ouch.
But there's more. The cast also recorded a table read for the season five episode Cooperative Polygraphy, which will be released on the Sony Picture Television Community YouTube page on Tuesday (May 19).
MELROSE PLACE
Head back to the 90s with the stars of Melrose Place, who organised a reunion as part of the Stars In The House YouTube series to raise money for The Actors Fund.
Marcia Cross (Kimberly Shaw), Heather Locklear (Amanda Woodward), Courtney Thorne-Smith (Alison Parker), Andrew Shue (Billy Campbell), Laura Leighton (Sydney Andrews), Grant Show (Jake Hanson), Josie Bissett (Jane Mancini), Thomas Calabro (Michael Mancini), Doug Savant (Matt Fielding), and Daphne Zuniga (Jo Reynolds) all showed up.
During the reunion, the cast answered some fan questions, and Locklear even gave some thought to reprising her role as Amanda, and that it would be fun to do so. Locklear had previously returned for a short-lived stint during a brief reboot of the show in 2009.
DESPERATE HOUSEWIVES
Another episode of Stars In The House featured the cast of Desperate Housewives, the steamy show that ran from 2004 to 2012.
Eva Longoria (Gabrielle), Marcia Cross (Bree), Vanessa Williams (Renee), Dana Delany (Katherine)and Brenda Strong (Mary Alice) all showed up, but unfortunately Teri Hatcher (Susan), Felicity Huffman (Lynette) or Nicollette Sheridan (Edie) were not able to make it.

BACK TO THE FUTURE
An honourable mention on this list, the cast of the movie Back To The Future came back together as part of Josh Gad's Reunited Apart YouTube series, which had an earlier episode featuring the cast of The Goonies.
In this second episode, Christopher Lloyd (Doc Brown), Michael J. Fox (Marty McFly), Lea Thompson (Lorraine McFly), Mary Steenburgen (Clara Clayton), Elisabeth Shue (Jennifer Parker), Claudia Wells (Jennifer Parker), director Robert Zemeckis, screenwriter Bob Gale, theme song writer Huey Lewis, and composer Alan Silvestri showed up.
JJ Abrams, himself a long-time fan of the franchise, also came onto to the show to ask some questions of his own.