All grown up: Twins who played Ross and Rachel's baby now in horror film Us
Becca and Lindsey Tyler shared the role of baby Emma in Friends from 2003 to 2004, and now they're all grown up playing creepy teens in Jordon Peele's latest spookfest.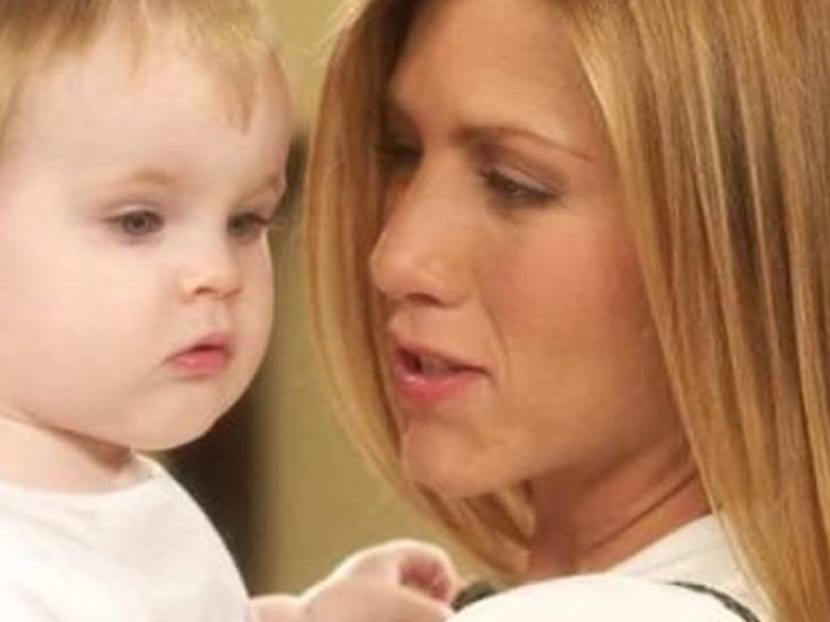 Becca and Lindsey Tyler, the bratty twin girls from Jordan Peele's record-breaking horror film Us, were once child stars some 16 years ago.
The twins, Noelle and Cali Sheldon, once played baby Emma from 2003 to 2004 in the hit television sitcom Friends. The baby was the result of a one-night stand between Jennifer Aniston and David Schwimmer's characters, Rachel and Ross.  
The twins previously revealed that they weren't even allowed to watch the show until they were 13 years old.
The twins star alongside Academy Award-winning actress Lupita Nyong'o and Winston Duke in the new horror film released last week. The film follows a family who are terrorised by a group of people who look just like them.
Since opening, Us has grossed US$94 million (S$127.15 million) worldwide on a US$20 million budget. The film scored an impressive 95 per cent rating on Rotten Tomatoes, just below the 98 per cent rating for Peele's 2017 hit, Get Out.