Malaysia's Ultraman Ribut makes live-action debut in new online series
The superhero will appear in Ultra Galaxy Fight: New Generation Heroes alongside Ultraman Ginga, Ultraman X and Ultraman Orb.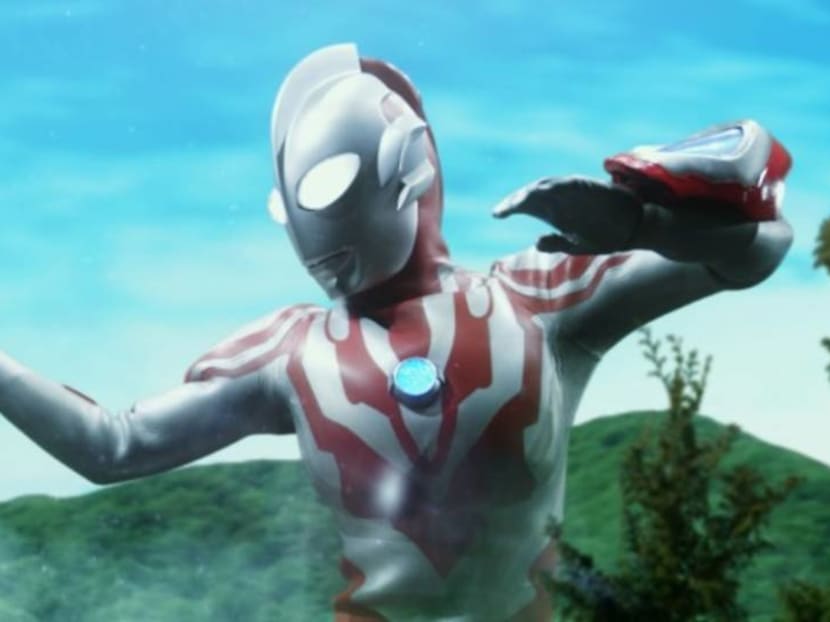 Malaysia has its very own Ultraman and the superhero is set to make its live-action debut on Sunday (Sep 29) in Ultra Galaxy Fight: New Generation Heroes. 
The online micro-series will be in both English and Japanese and will be available on the official Ultraman YouTube channel every Sunday.
Hai semua peminat ULTRAMAN di Malaysia,
ULTRAMAN RIBUT akhirnya muncul di siri baru! Jangan ketinggalan!https://t.co/deA2UiAxdm

#ULTRAMAN #UltraGalaxyFight #ウルトラギャラクシーファイト

— 円谷プロダクション (@tsuburayaprod) September 24, 2019
According to the Malay Mail, Ultraman Ribut (or Ultraman Storm) is the result of a collaboration between the creators of animated series Upin & Ipin, Les' Copaque Production, and Tsuburaya Productions, the creators of Ultraman.
Tsuburaya Productions tweeted about the character's introduction: "Hi Ultraman fans in Malaysia, Ultraman Ribut is finally appearing in a new series. Don't miss out!"
The 13-episode series will see Ultraman Ribut fighting the evil League of Darkness alongside his comrades, Ultraman Ginga, Ultraman X and Ultraman Orb. Each episode runs for about 5 minutes.
The character made its first animated appearance on Upin & Ipin in Season 8 where he had a three-episode arc helping the hero kids fend off an alien invasion and saving Kuala Lumpur. Ultraman Ribut returned in Season 9 and proved to be a fan favourite.
His powers include being able to withstand high temperatures, super flight speed and using his "Ribut Blocker" to form a shield.